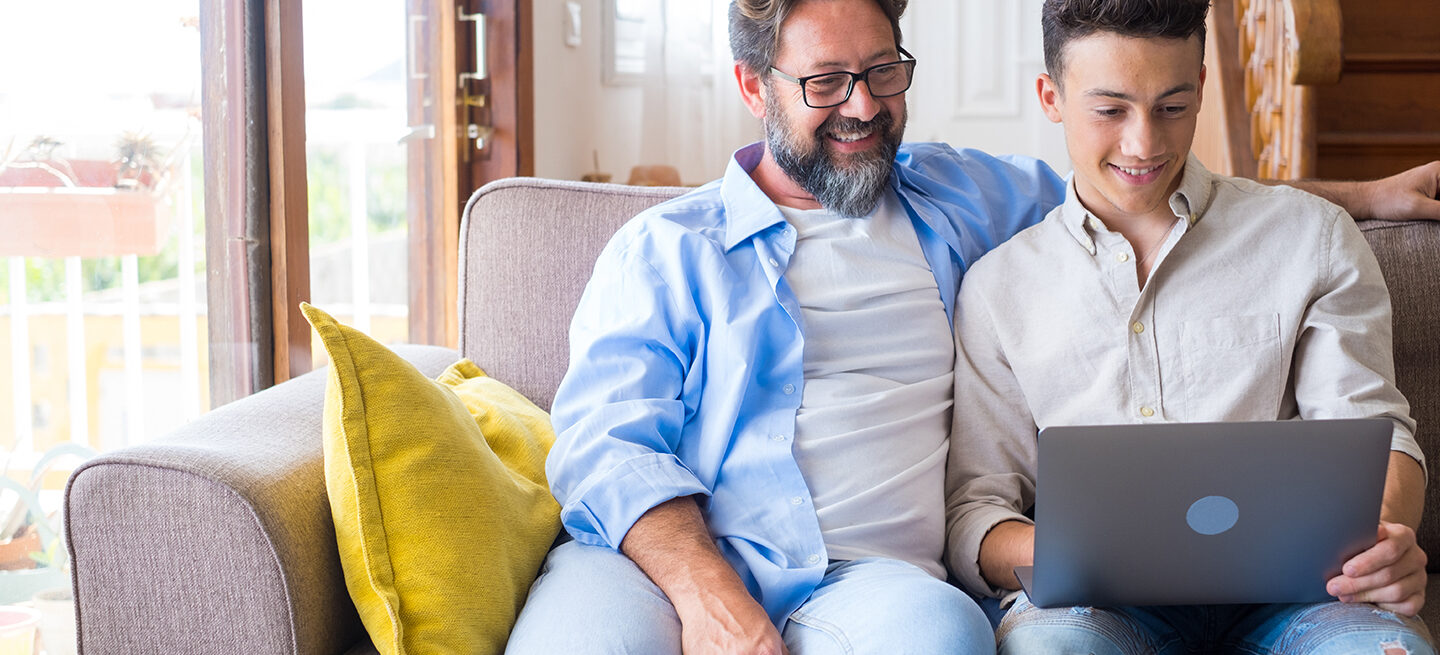 5 Things to Know About How America Pays for College
Financial Literacy
The federal higher education financing system is complicated and can often leave families feeling confused about all the potential paths for their education journey and where to start. To better understand how students and parents approach planning and paying for college, Sallie Mae annually conducts its "How America Pays for College" report with Ipsos.
The research explores education funding sources—from family income and savings to scholarships, grants, and borrowed funds—and evaluates trends in payments over time.
Here are five things to know about how America pays for college:
1. Slightly more than half of families have a plan for how to pay for college.
Last year, 53% of students and families reported making a plan for how to pay for college before the student enrolled, slightly down from last year's high of 59%.
Students attending four-year public and private schools are more likely to plan ahead than students attending 2-year schools. The same goes for families with prior college experience. Fifty-five percent of families with college experience have a financial plan, compared to 45% of first-generation college families.
An even larger gap exists between higher- and lower-income families. Seventy-nine percent of families who make more than $150,000 per year had a plan, compared to just 43% of families who make less than $50,000.
Sallie Mae helps power confidence through free tools and resources like Nitro Next to help students and families plan ahead.
2. Majority of families are still unaware of when the FAFSA® becomes available.
While FAFSA completion rates are holding steady at 71%, just more than seven in 10 families are still unaware of when the application opens, and 30% of families bypass the form altogether.
Among the families who didn't submit the FAFSA, majority believed they made too much money to qualify. Twenty-five percent of families found the application to be too complicated, while nearly 30% reported not having the required information for the application.
The FAFSA is the gateway to accessing more than $112 billion in grants, scholarships, and federal financial aid for college, and those most likely to qualify for aid are not completing the form due to lack of awareness. States and colleges rely on information from the FAFSA to determine need-based aid for qualifying students.
3. Scholarships are key for accessing higher education, especially for students attending HBCUs.
Scholarships play a meaningful role in families' college journeys—not only as a source of funding —but also a source of pride. More than half — 61% — of families relied on scholarships to help lower the cost of college last year. Most scholarships were given from the school the student was attending, followed by the state and non-profits or organizations. Students who attend public Historically Black Colleges and Universities (HBCUs) are even more likely to rely on scholarships, with 85% using scholarships and grants to cover the cost of college last year. Most families — 80% — agreed that scholarships made it possible for their child to attend college.
For families who didn't take advantage of applying for scholarships, most said it was due to lack of awareness, low confidence in winning, or common misconceptions about who is eligible to apply. Forty-five percent of students and parents believe scholarships are only for exceptionally gifted students. In fact, there are scholarships available for all types of students — from being a first-generation college student to being left-handed.
Sallie Mae helps students access millions of dollars of scholarships through Scholly, the free, #1 scholarship search app that connects students to millions of scholarships.
4. Many families eliminate schools based on cost.
Choosing a college is a momentous decision that is largely impacted by the cost of attendance. Seventy-eight percent of families eliminated a school based on cost at some point during their college search and decision process last year. Around one third of families — 32% — said the current state of the economy impacted their decision as well.
Yet, 75% of families said they were willing to stretch themselves financially because they view higher education as an investment in the student's future.
Sallie Mae helps students and families finance their higher education responsibly by encouraging and educating students on utilizing scholarships, grants, and other federal aid before borrowing.
5. Many lower-income and first-generation families rely on grants.
While 57% of all families used grants to pay for college last year, first generation families and families earning less than $50,000 per year — 68% and 74% respectively — reported higher grant usage. Hispanic and Black families were also more likely to rely on grants to pay for college last year.
Sallie Mae supports meaningfully expanding grants, such as the Pell Grant — which has helped more than 80 million low-to middle-income students access and complete higher education. Last year, around $3.6 billion in Pell Grants went unclaimed, aid that could have helped more students achieve their college dreams. Meaningful reforms, such as the FAFSA Simplification Act and increasing the maximum Pell Grant amount, could help more students access this critical aid.
FAFSA is a registered service mark of U.S. Department of Education, Federal Student Aid