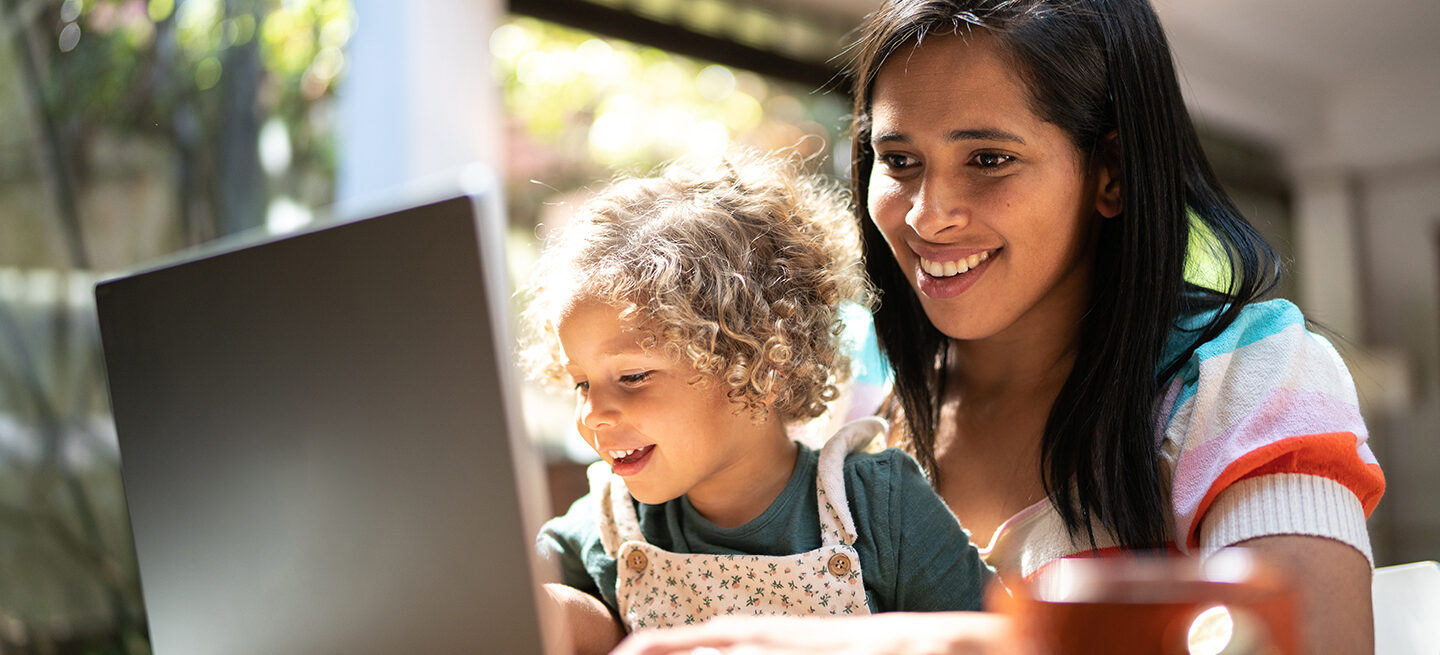 We Can Break the Cycle of Ever-Growing Federal Student Loan Debt While Protecting Access to Higher Education
Accountability
Let's put it simply: the federal student loan system is broken.
The government lends upwards of $100 billion each year, yet the system too often fails the people it was designed to help – those who truly need public support to access and complete higher education. The availability of unlimited federal loans has helped drive significant tuition increases for both undergraduate and graduate students. At the same time, a complicated application process to apply for scholarships, grants, and other federal aid and confusing financial aid offers leave too many students bewildered and at risk of overborrowing from the federal program.
Students, families, and taxpayers deserve a better, more transparent system that works as it was originally intended – to support those who truly need taxpayer-funded assistance to access and complete higher education. Reforming the system and addressing the cycle of ever-growing federal student loan debt will require collaboration among higher education leaders and stakeholders.
Sallie Mae is committed to driving meaningful change by promoting a more transparent system that works for students, families, and taxpayers.
---
Four Recommendations for Reform
1. Focus Resources on Those Who Need the Most Support
Access to higher education remains uneven. The federal student loan program continues to do too much for too many and not enough for those who need it most. Too often, students from underserved or underrepresented communities – many of whom are first-generation college students — lack tools and resources needed to make well-informed, confident decisions about paying for their higher education.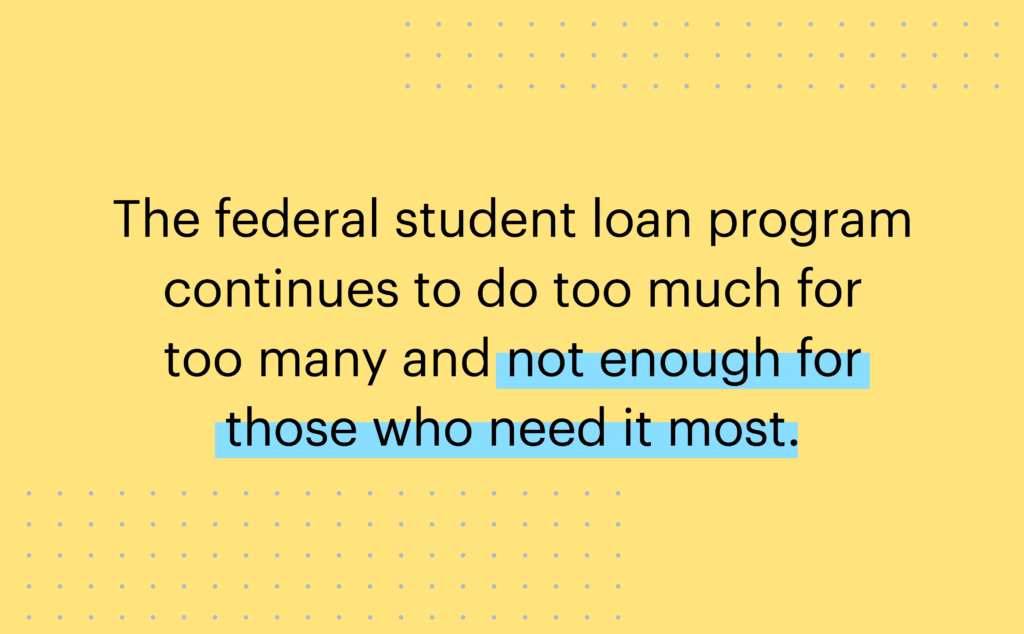 We support meaningfully expanding the Pell Grant for eligible students and further simplifying the Free Application for Federal Student Aid (FAFSA). These actions would make a significant difference for these students, giving them easier access to more funds. Financial aid offers from schools should also be clear and transparent so that families understand the true cost of college and how much they will ultimately need to pay.
To do our part, we offer any and all students and families access to free college planning tools including a scholarship search tool.
2. Empower degree completion, not simply attendance.
Access to college on its own is not enough – higher education stakeholders need to focus attention and resources on prioritizing college completion just as much as college access.
Far too many students take on debt without earning a degree: Roughly six in 10 students who start college graduate in six years. It's a combination that leaves them struggling financially.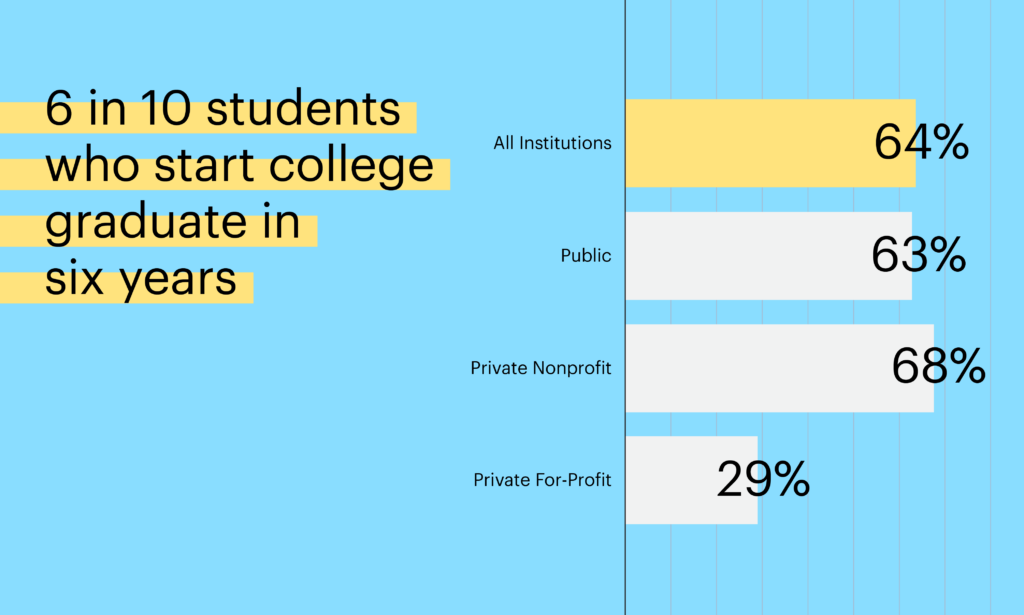 Issues that students struggle with while pursuing their education, such as mental health concerns or housing and food insecurities, are among some of the barriers that may keep students from graduating. More resources should be made available and put in place to address these issues.
Often small debts, overlooked bills, or expenses can also get in the way of completion. To address that issue, we created our Completing the Dream Scholarship in partnership with Thurgood Marshall College Fund.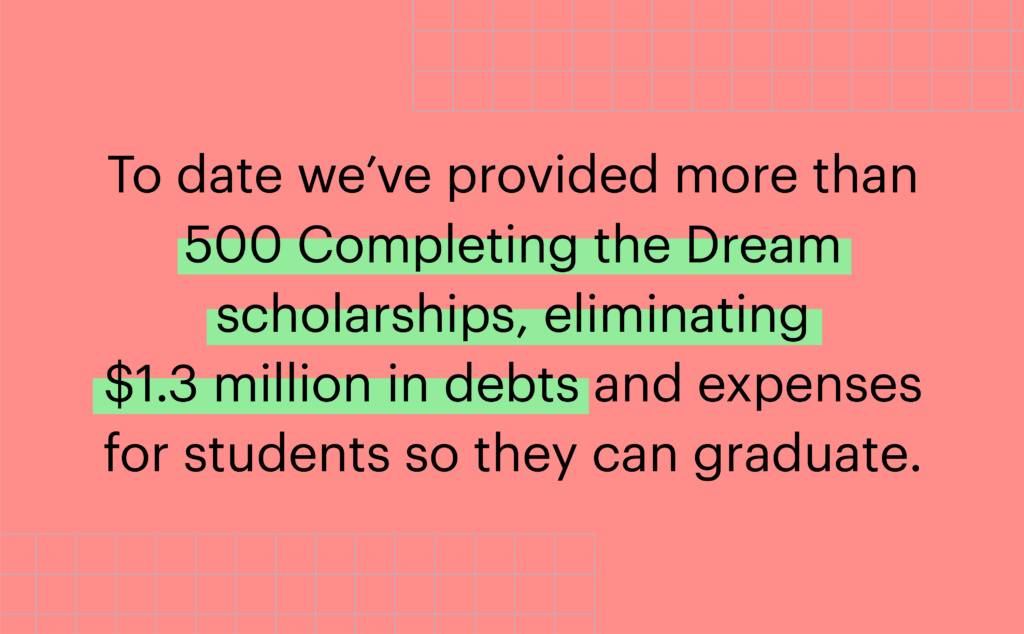 We're also exploring opportunities through our charitable arm, The Sallie Mae Fund, to help institutions research and implement new programs to help students complete college.
3. Address college costs and protect against overborrowing.
Of the $1.7 trillion outstanding student loan debt in 2022, $1.59 trillion – or about 93% – is made and held by the federal government. The remaining – roughly 7% of student loan debt – was held by numerous private lenders, including Sallie Mae. This amount of federal student loan debt is a more than a four-fold increase since 2005, when student loan debt totaled $391 billion.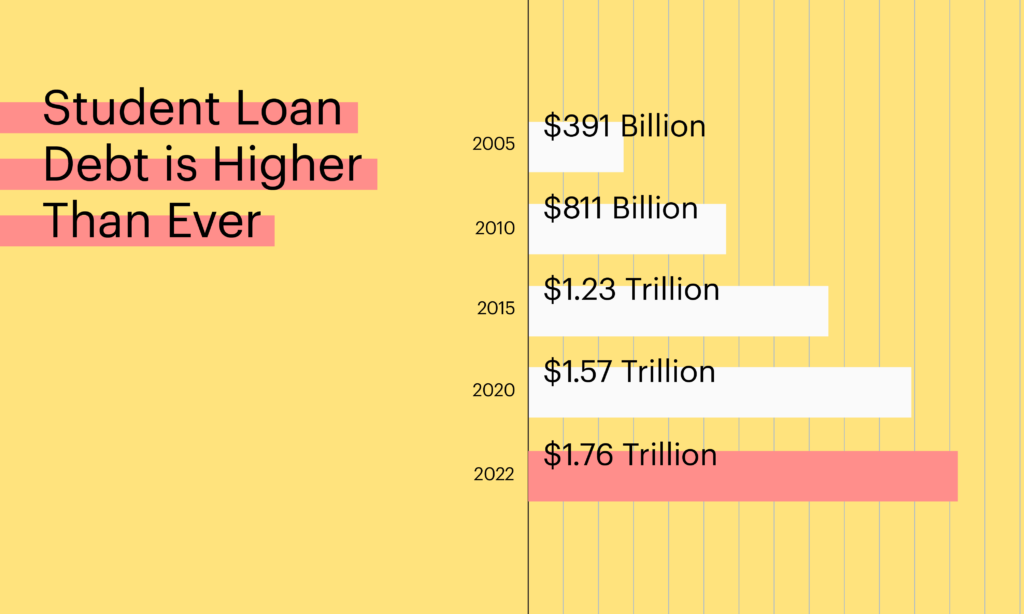 Unlimited federal lending programs have driven increases in tuition as students and parents borrow more than ever before to pay for higher education. Common sense reforms to these programs would protect families from taking on more than they can afford to repay and also encourage students to consider all educational options, bending the curve of rising college costs.
4. Encourage other forms of higher education.
Attending a four-year college directly after high school has been considered the expected path to higher education, even though many students may be better served at a two-year college or vocational program.
Reform efforts should encourage "non-traditional paths" — all forms of higher education — from community college to short-term training programs. Allowing students to use the Pell Grant for intensive skills courses, for example, would make it easier for people to affordably attend job training programs.
Moreover, colleges and universities should consider providing additional support to non-traditional students, which the Department of Education defines as students who are "independent for financial aid purposes, having one or more dependents, being a single caregiver, not having a traditional high school diploma, delaying postsecondary enrollment, attending school part time, and being employed full time." At least 70% of students have at least one of these characteristics and they may need additional support, such as access to childcare or more flexible financial aid packages.