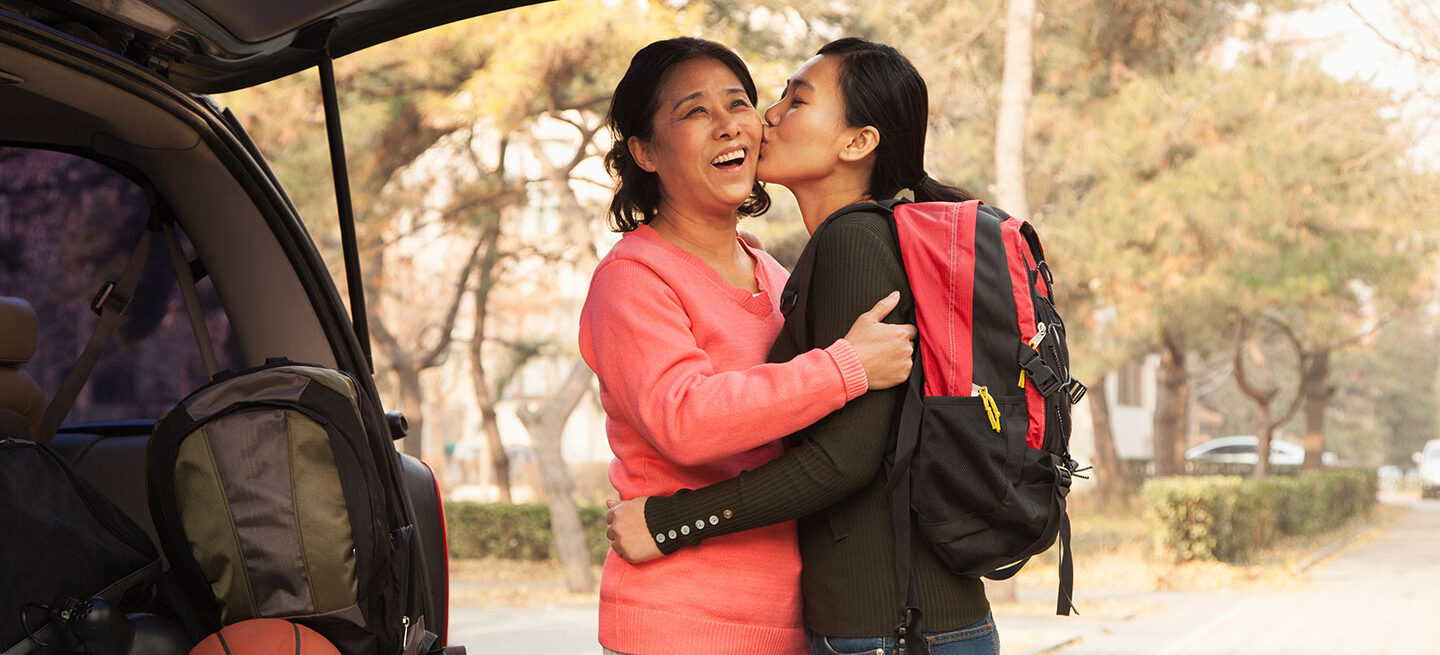 Families Continue to Value Higher Ed, but Miss Out on FAFSA, Scholarships
Financial Literacy
Students and families across the country continue to believe in the value of higher education, according to Sallie Mae® and Ipsos' "How America Pays for College 2021" research report. Nine in ten believe college is an investment in the future, 89% believe a degree will create opportunities, and 81% believe graduates will earn more as a result of their degree.
Given the consensus surrounding the value of higher ed, it makes sense that families are prioritizing their plans for how to pay. More than half of families (58%) report having a plan to pay for all years of college, up from 44% just two years ago. Understanding how families are planning and paying for college helps Sallie Mae uncover more ways to bridge gaps in higher education financing, as well as point students and families to existing resources that could help them.
Here are three things we know about how students and families value, plan, and pay for college today — and how Sallie Mae is helping students make sense of it all.
While more families have a plan to pay, fewer are completing the FAFSA®
The number of families filling out the FAFSA® continues to decline, which means more families are missing out on important federal financial aid opportunities. Just 68% of families filled out the FAFSA in the 2020-2021 academic year, the lowest level in the 14-year history of "How America Pays for College."
Some of the most-cited reasons for not completing the FAFSA® include concerns about it feeling too complicated and the time required to complete it.
More than half of families using scholarships – but majority of those who don't have never applied
Scholarships are an effective way to lower the total cost of college — they covered 16% of all education costs last year — but many families are not taking advantage of these opportunities for free money. According to the report, 44% of families didn't use scholarships to help pay for college. Of those who didn't use scholarships, 74% didn't apply. Many families say they don't know what scholarships are available, and students said they didn't have time to apply and didn't think they'd be eligible to win.
There is no shortage of scholarship opportunities out there, but finding the right ones can be tricky. Sallie Mae's free scholarship search tool matches students with scholarships based on their skills, activities and interests.
More families (56%) are making payments on student loans while in school.
The number of families making payments on loans while the student is in school is on the rise, up from 46% last year and 41% the year before. Making loan payments during school helps families save money long-term and lower the total cost of the loan.
To that end, Sallie Mae offers the choice between three in-school repayment plans — deferred payments, fixed monthly payments, and interest-only payments. While everyone's financial situation is different, these options allow students and their families to make informed decisions about the best path for them.
Preparation is the key to both financial planning and academic success, which is why Sallie Mae is committed to providing students and families with the information and tools needed to be successful on both fronts.
FAFSA is a registered service mark of U.S. Department of Education, Federal Student Aid