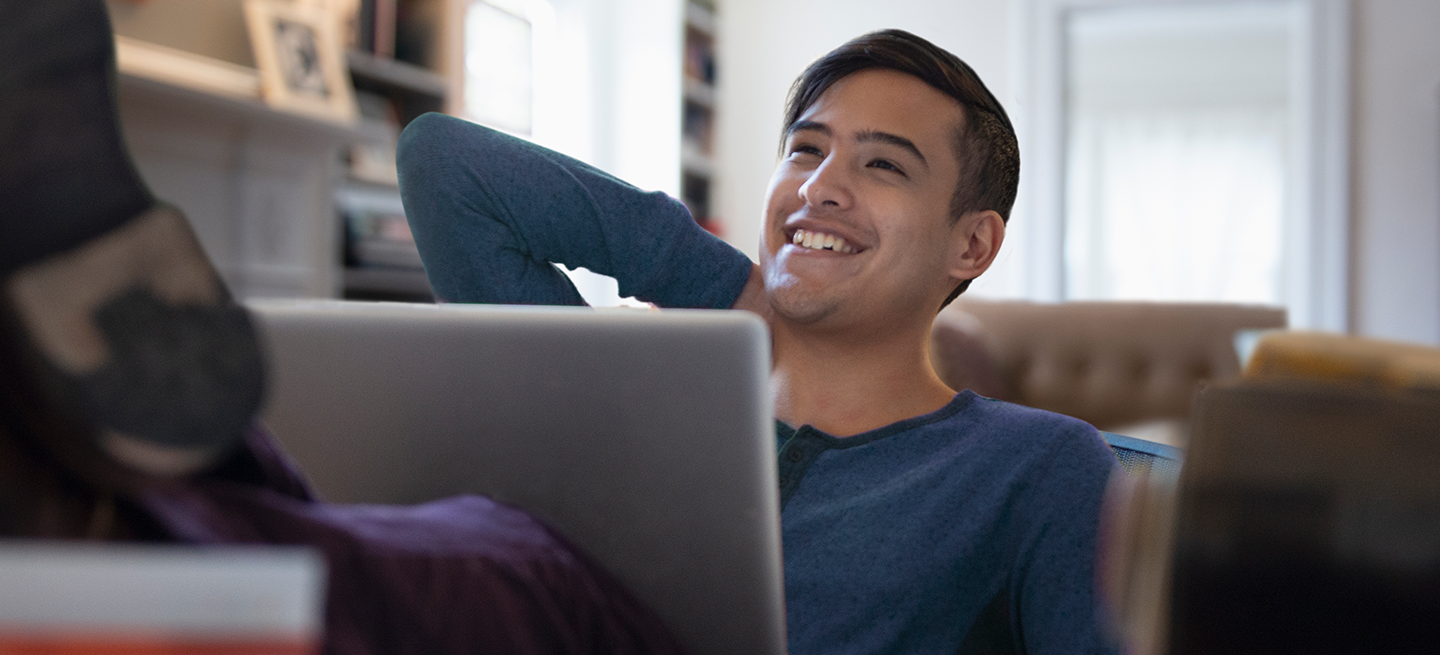 How Sallie Mae Prepares Students to Pay Back Their Loans
Financial Literacy
After years of studying and working hard, millions of college graduates across the nation are transitioning from college to the next chapter of their lives. This could mean new jobs, new cities, or new goals — a cause for celebration, especially considering the obstacles students faced this past year.
Even after students finish up college, the learning doesn't stop. Next on the syllabus is setting and maintaining a healthy budget, and for those who borrowed to pay for college (34% of students borrowed last year, according to "How America Pays for College"), that budget will soon include paying back student loans.
To ensure students get started on the right track, Sallie Mae® works to remove the element of surprise from loan payments by beginning clear communication with students and cosigners while they're in school and throughout the life of their loans.
Staying up to date on student loan status
Students have very busy schedules, which is why Sallie Mae makes it as easy as possible for them to stay up to date on the status of their loans. Students can create an online account or download the Sallie Mae mobile app to get notifications of their upcoming payments due. They can even enroll in auto-debit to ensure their payments are always on time, which can also save them money by lowering their interest rate.
Sallie Mae also sends students and their cosigners a loan summary each year they are in school, including interest accrued. This is especially important for Sallie Mae customers who choose to defer payments on their loan during college, as it helps them keep track of what they've borrowed and what they owe. That said, roughly half of Sallie Mae customers choose to make a fixed payment or pay interest on their loans while in school, which can significantly lower the total cost of the loan.
Tools and tips for the six-month separation period
Sallie Mae private student loans come with a six-month separation or grace period for undergraduate programs that begins once a student leaves school, giving them time to find a job and get settled into post-college life. Sallie Mae lets students know at the start of their grace period what their estimated payment amount will be and provides tips on when, where, and how to pay on time.
Sallie Mae also offers tools to help students prepare for repayment, such as a monthly budget worksheet, which helps students create a budget to meet their financial goals. The company also partners with Handshake, a job search tool, to provide students with greater access to career opportunities.
At the end of the day, preparation is key to responsible financial planning. From the moment students take out a loan through the months post-graduation, Sallie Mae helps ensure the next generation of future leaders can not only meet their loan payments, but make strides toward their financial goals.