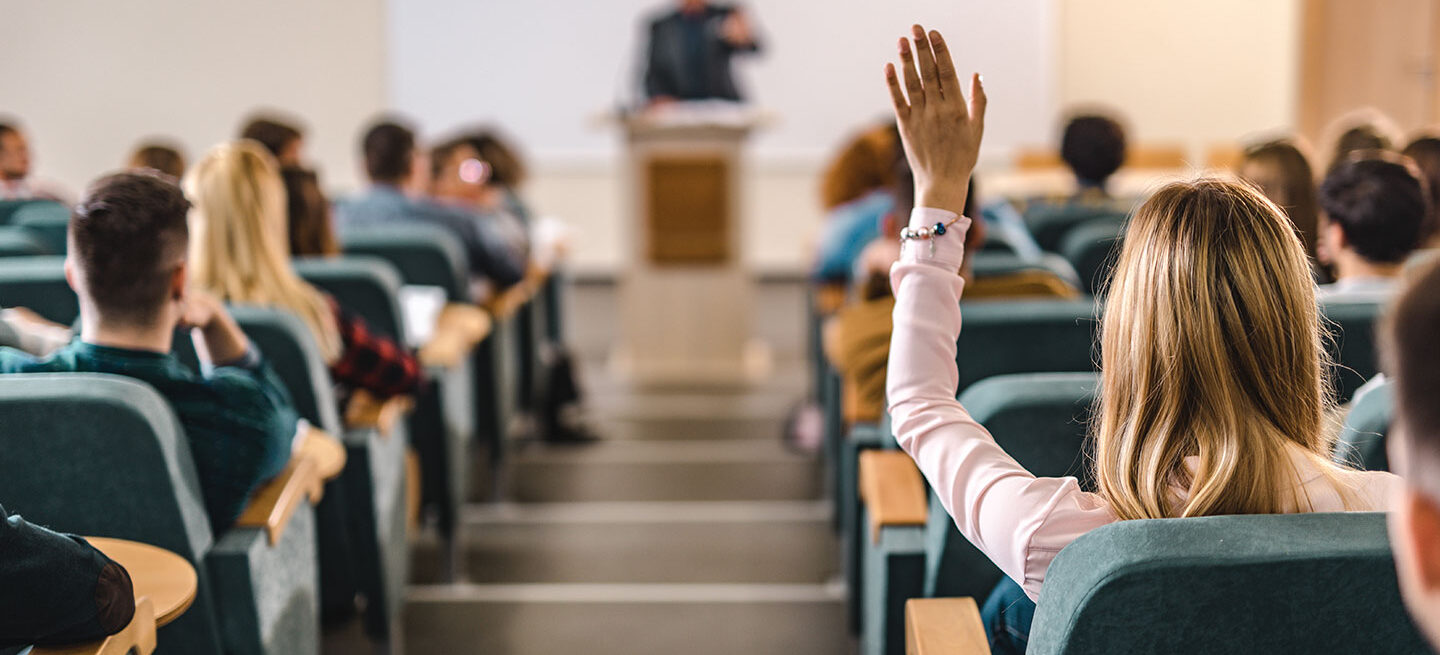 Putting it in Perspective: Sallie Mae's Role in Higher Education
Accountability
Student loan debt on the rise.
The amount of outstanding student loans in the U.S. has been on the rise for years, and it reached a record-breaking high in 2022 at $1.7 trillion. This is more than a four-fold increase since 2005, when student loan debt totaled $391 billion.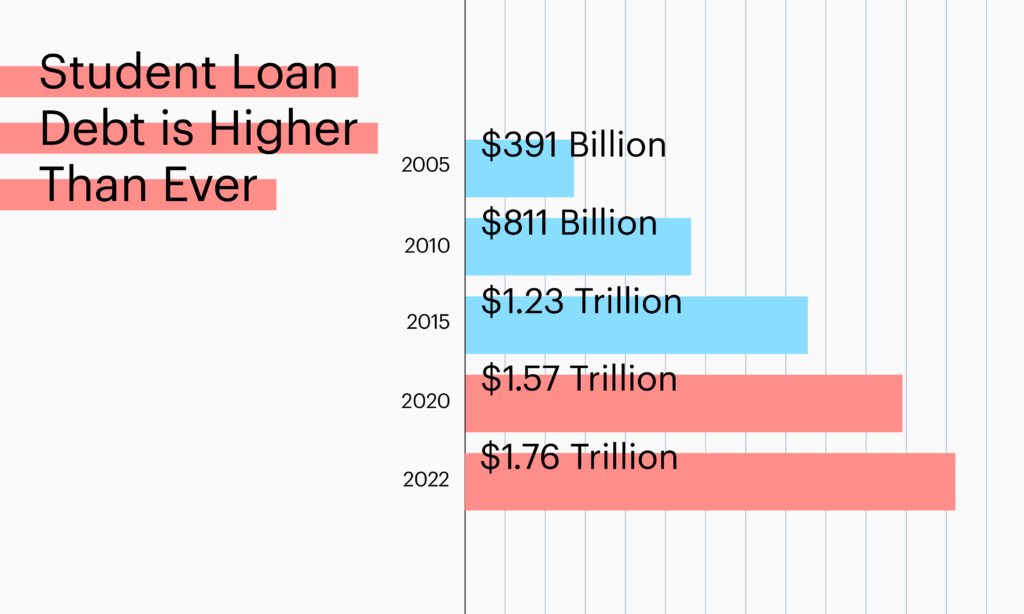 Federal v. Private: What's the difference?
The federal government is the largest provider of student loans. In fact, the government holds about 93% of all student loan debt, meaning fewer than $1 in $10 of student loan debt is owed to private lenders. Private student loans, like those originated by Sallie Mae, are recommended as supplemental support for students and families who have financed the bulk of their education with income, savings, scholarships and grants, and aid from the federal government.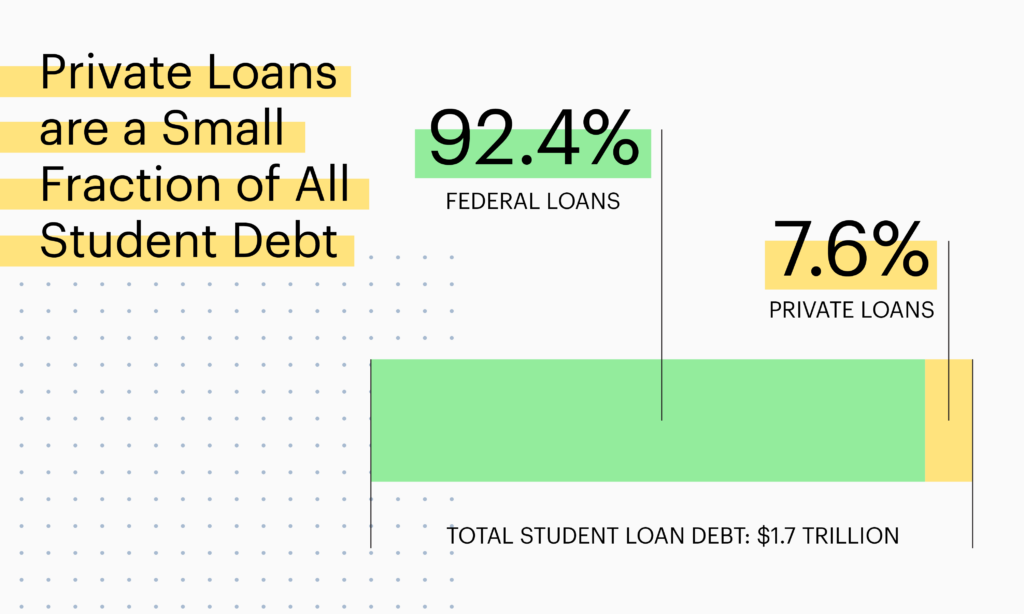 How does Sallie Mae Help?
With Financial Planning Calculators for Students & Families
Paying for higher education should be simpler and students and their families should be informed, understanding loan choices and how repayment works before committing to a loan. Sallie Mae's easy-to-use online financial planning tools and resources make it clear how the choices students make today can affect their lives tomorrow. In 2020, Sallie Mae helped more than 420,000 students and families finance their education, and that lending philosophy is working: On average approximately 2% of our loans in repayment default annually.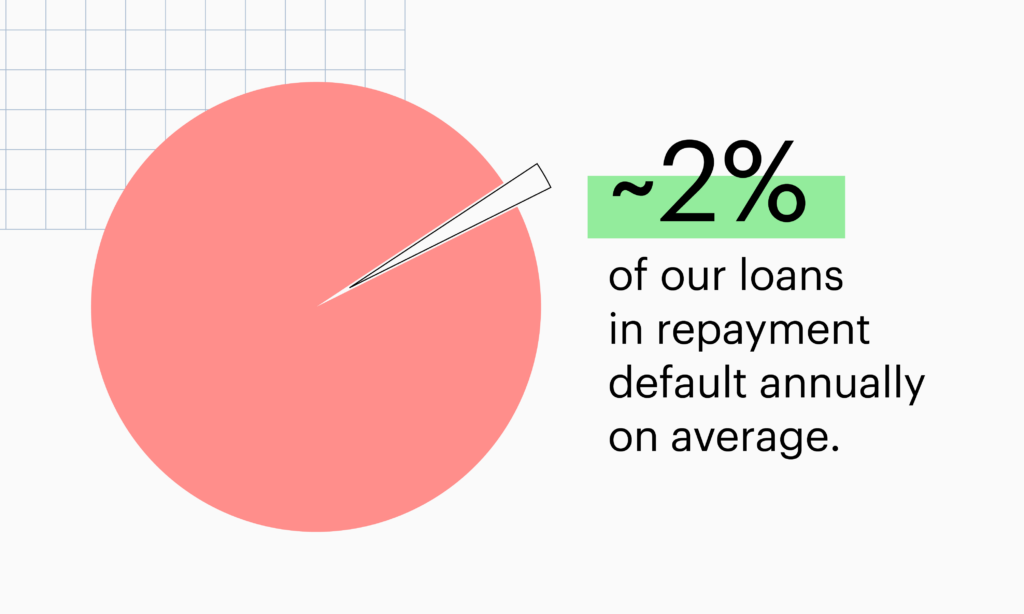 With Free Scholarship Search Tools
In the 2021-22 academic year, 60% of families used scholarships to pay for college, according to the 2022 How America Pays for College report. Sallie Mae provides a free scholarship search tool, helping students and families find more free money to pay for college. The tool opens doors to a variety of scholarships based on majors, locations, and even unique interests.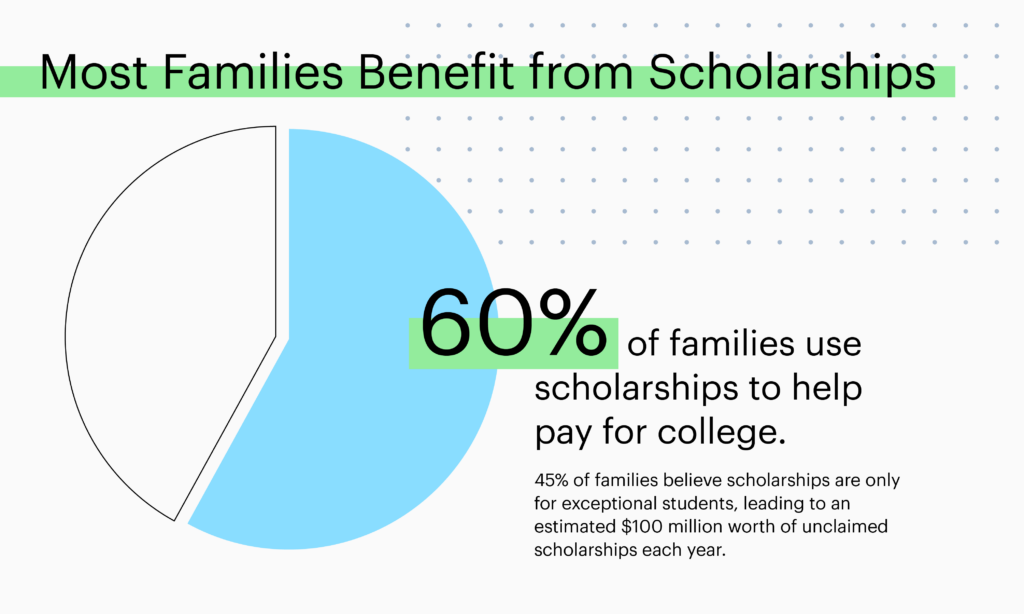 By Making Applying for the FAFSA Easier
In 2021, 62% of families said they would definitely or probably submit the FAFSA®, the Free Application for Federal Student Aid, but only 20% reported feeling prepared, according to the 2022 College Confidence: What America knows about paying for college report. Sallie Mae offers a comprehensive FAFSA application guide that simplifies the process to complete and submit the form, opening the door to $112 billion in federal funding, such as grants and scholarships.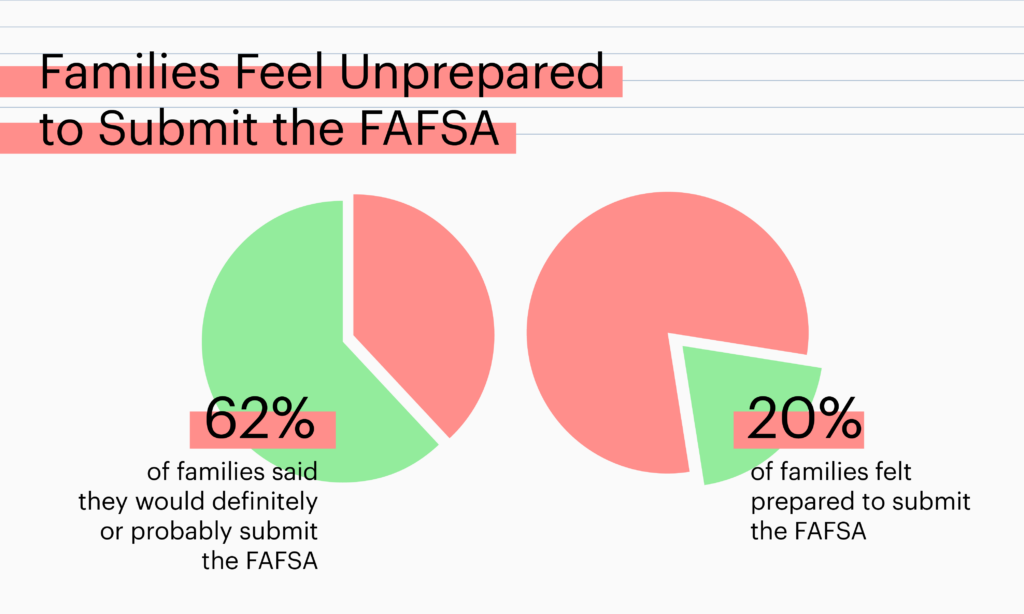 FAFSA is a registered service mark of U.S. Department of Education, Federal Student Aid