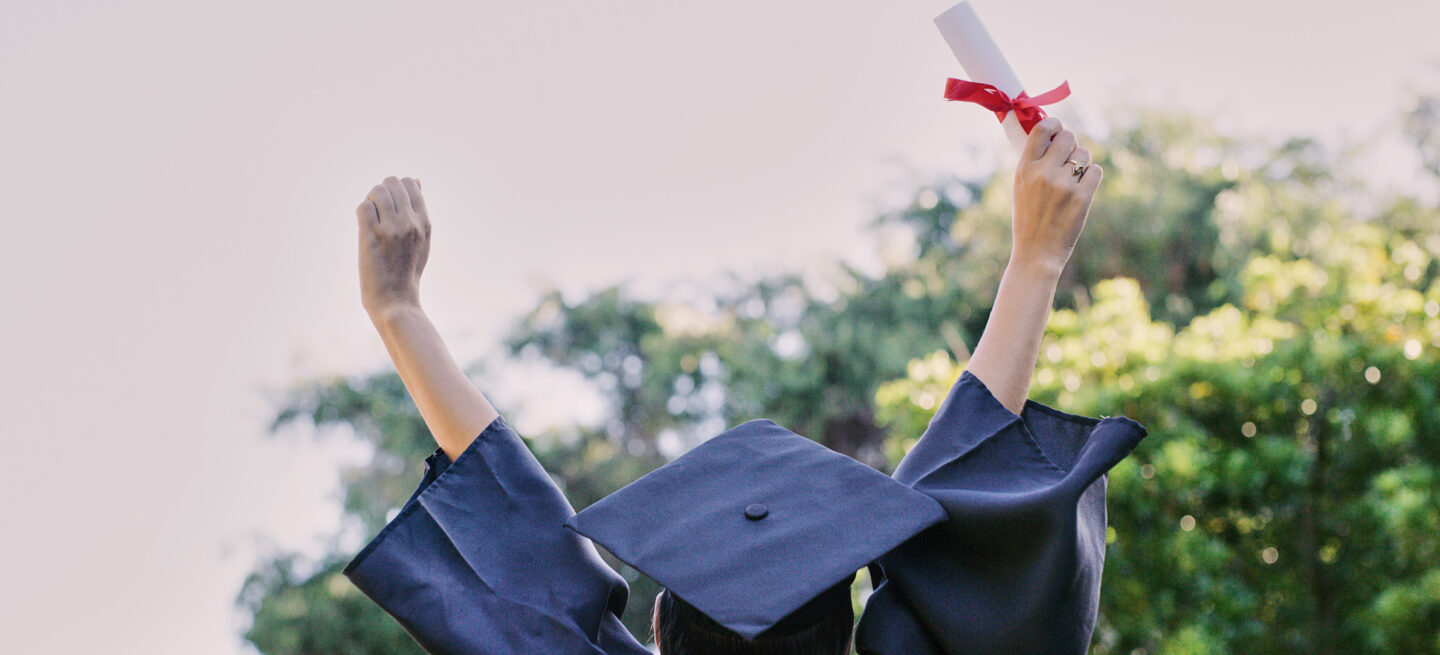 Three Organizations Helping Students Access — and Complete — College
Education Landscape
Higher education lays the foundation for future success, but between applying for scholarships and grants, to decoding financial aid offers, paying for college can be a complex undertaking.
As an education solutions provider and responsible private lender, Sallie Mae is doing its part to power confidence in students and families as they navigate to, through, and immediately after college. Through tools and services that connect students to scholarships and planning resources, we help families make informed decisions so they can confidently achieve their higher education goals. Sallie Mae, through its charitable arm, The Sallie Mae Fund, also awards scholarships to help students from all backgrounds access and complete their higher education.
Here are three other organizations that help students effectively plan for higher education.
1. Reach Higher Helps First-Generation Students Access College
Reach Higher, founded by former first lady Michelle Obama, supports and guides high school students who are the first in their families to attend college.
Its free UpNext tool sends personalized text messages — from peer and professional advisors— to high school students with information about the application process, which has led to higher rates of FAFSA completion, and college enrollment after high school and sophomore year returns, according to data from Reach Higher. Mentors also answer questions and provide reminders about upcoming deadlines, setting students up for success.
2. The Posse Foundation Graduates 90% of its Scholars
For more than 30 years, the Posse Foundation has helped thousands of students from underserved communities apply for — and complete — college. Today, the organization works with more than 60 partner colleges and universities, and recruits students from cities nationwide, including Atlanta, Boston, Chicago, Miami and more.
Posse students start meeting with staff and peer mentors during their senior year of high school to best prepare them for college. Once on campus, the scholars meet regularly with mentors and each other, helping to build a support system and boost retention. As graduation approaches, the Posse Foundation helps students find internship and career opportunities.
The organization reports a 90% graduation rate, and its alums include Shirley Collado, the president of Ithaca College, the general manager of the Cleveland Cavaliers Koby Altman, and Erica Spatz, a cardiologist and professor at the Yale School of Medicine.
3. Generation Hope Supports Teen Parents
Through its Scholar program, Generation Hope provides teen parents in D.C. and New Orleans with tuition assistance, tutoring, mental health support, child-care assistance and more, so they can complete their degrees. The students' young children can receive early literacy support so that they're ready to start kindergarten.
While less than 2% of teen parents earn a college degree by age 30, 62% of Generation Hope scholars graduate in six years, roughly the same as the national graduation rate. More than 80% of graduates have full-time jobs or are in graduate school within six months of finishing school.
Generation Hope also draws on its experience to help colleges and universities better support student parents.
Building a stronger, student-centered higher education financing system that prioritizes the best interests of students will require groups like these and all stakeholders – private sector, federal programs, colleges and universities – to come together.