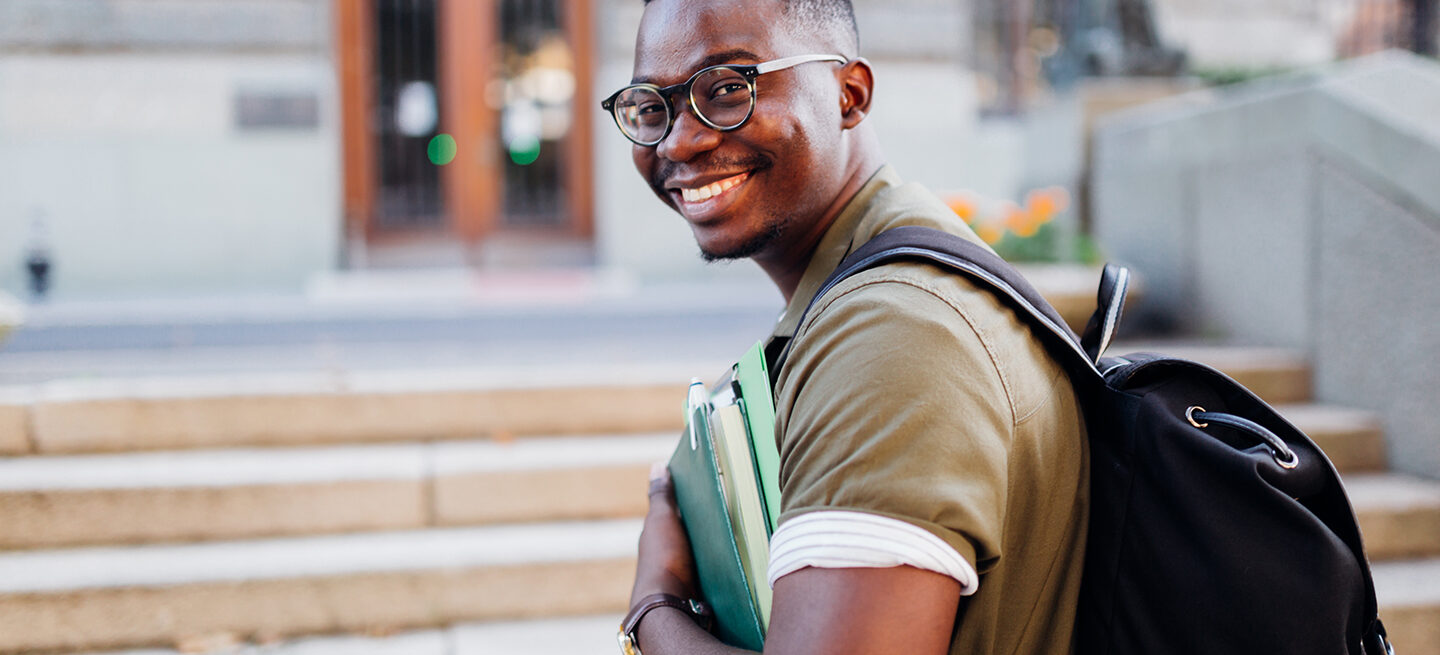 Three Ways Sallie Mae is Powering Confidence for All College Students
Accountability
Sallie Mae's® mission is to power confidence for students and families along their unique journey through higher education. As a private student loan lender, we continue to prioritize providing families with the tools, resources and – if needed – responsible financing as they navigate to, through, and immediately after college.
Here are three examples of how we're doing that:
1. Simplifying College Planning
Earning a college degree sets students up for long-term success but applying to and paying for school can be complex. Sallie Mae® provides students and families a variety of free tools aimed at simplifying the process. 
With Nitro by Sallie Mae, students can track all college funds in one place and get matched to scholarships that are right for them.
2. Awarding Scholarships
As part of an effort to support access and completion in higher education, Sallie Mae® has committed millions in scholarships to support students from underserved communities.
Through academic year 2023-2024, The Sallie Mae Fund is partnering with Thurgood Marshall College Fund to provide $3 million in scholarships to help minority students and students from underserved communities access and complete higher education.
"Higher education transforms lives, and we're committed to removing the financial barriers that so often prevent students from persisting to degree completion," said Dr. Harry Williams, President and CEO of Thurgood Marshall College Fund. "That's why we are thrilled to partner with Sallie Mae® on this scholarship program."
Scholarships from Sallie Mae® continue to open the door to higher education for students and families who otherwise may not have access to these opportunities.
"As a first-generation and low-income student, I would not be able to pursue a legal education without the generosity of others," said Vanessa Agudelo, a J.D. candidate at Harvard Law School who received a Sallie Mae® Bridging the Dream scholarship last year. "For students like me, getting accepted into the law school of your dreams is not enough. This scholarship has provided me with the financial resources to allow me to pursue my dream of becoming an education lawyer and increasing educational opportunities for vulnerable communities."
3. Advancing Financial Education
For many students and families, paying for college is one of their first major financial decisions and research continues to show those with a plan are better prepared and more confident in meeting those costs. Research also shows that families are hungry for more financial education in high school. Last year, Sallie Mae® offered free financial literacy curriculum to high school students and their families on topics about saving, budgeting, financial aid, student loans, and repaying loans responsibly.

Through our college savings program, SmartyPig, we partnered with various personal finance experts to teach money management and saving tips for students and families with a focus on those from traditionally underserved communities.

In addition, Sallie Mae® also offers financial education for students after graduation. The program provides lessons on how to budget, manage debt, and build and maintain good credit.
These are just some of the many ways we're Powering Confidence – supporting students and families on their journeys to, through and immediately after college. Learn more by reading our Corporate Social Responsibility report.
(By clicking this link, you'll go to our trusted affiliate, SLM NitroCollege LLC. Any use of the site will be governed by SLM NitroCollege LLC's terms of use and any information you provide will be governed by the terms of SLM NitroCollege LLC's privacy policy.)