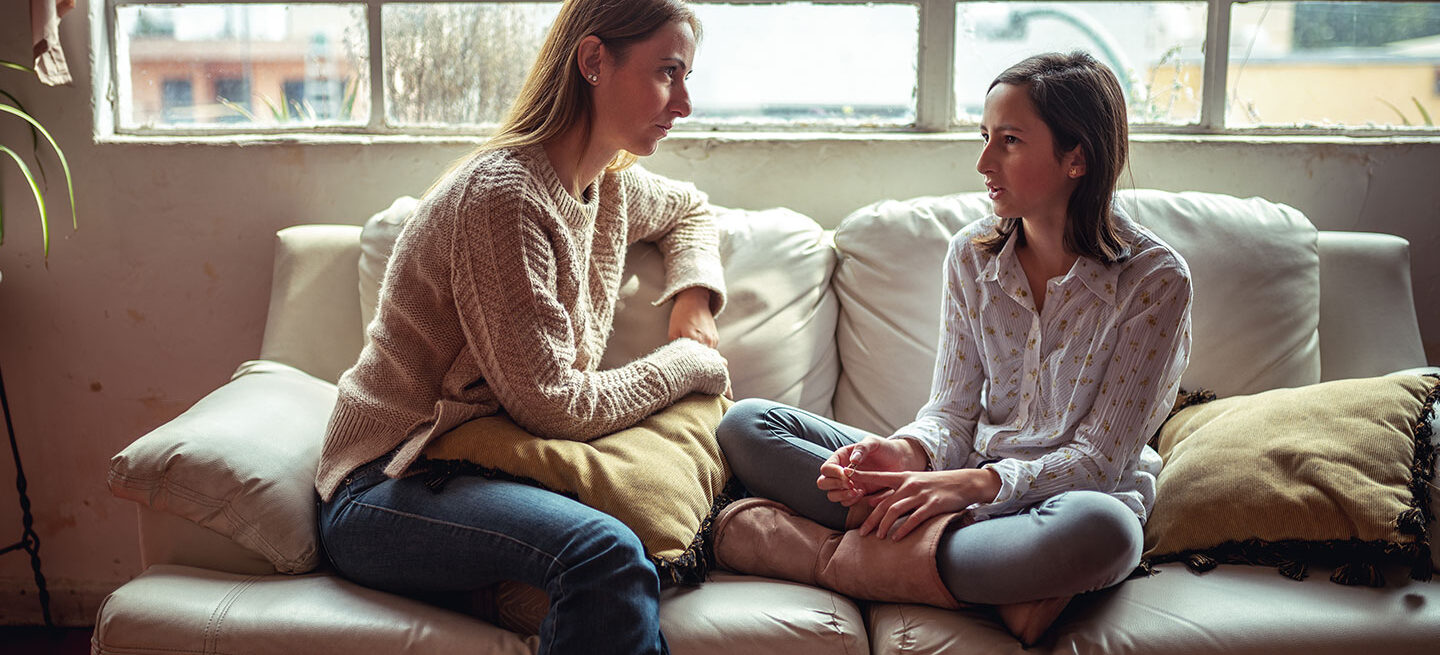 Who Sallie Mae Is — and Isn't
Accountability
We're in the business of providing responsible financial tools – and financial literacy
The Sallie Mae® of today might surprise you. We're no longer a government student loan servicer — in fact, we're a completely different business and have been for nearly a decade. Today, we're a bank and education solutions provider with free college planning resources and financing, such as private student loans, to students and their families.
Sallie Mae is not a federal loan servicer.
The name Sallie Mae has been around since the '70s, but the company who uses the name today is actually pretty new.
When Sallie Mae first formed, it was a government-sponsored enterprise servicing federal student loans — or loans made by the government. But in 2014, it split into two separate companies. The Sallie Mae of today took the name and became a consumer banking business. The other company became Navient. Importantly, the two companies are independent and not associated with one another.
Of the $1.7 trillion outstanding student loan debt in 2022, $1.59 trillion – or about 93% – was made and held by the federal government. The remaining roughly 7% of student loan debt was held by numerous private lenders, including Sallie Mae.
Sallie Mae is in the business of fair and responsible lending.
Sallie Mae's approach is shaped by our responsible lending philosophy — that students and families should not be overburdened with loans that they won't be able to repay. Simply put, students shouldn't pay more for college than necessary.
We believe that higher education should be affordable and accessible, and we're committed to making that a reality. Private student loans should be used to fill the gap between resources available to students and the remaining cost of college, and not as a first resort.
In fact, taking out a private loan is the last step of our three-step approach used to guide students and their families through all of their options. The first step is to find money you won't have to pay back, or 'free money', such as scholarships and grants. The second step is to explore federal student loans by filling out the Free Application for Federal Student Aid (FAFSA®) and gaining access to more than $110 billion in federal aid available through the government.
And our responsible lending approach works. In 2020 alone, Sallie Mae provided support to more than 420,000 students and families seeking financing for college and graduate studies. In addition, on average approximately 2% of our loans in repayment default annually.
Sallie Mae is committed to helping students succeed.
Providing responsible financing is just one part of how Sallie Mae achieves its mission of powering confidence for students and families navigating their unique journeys to, through, and immediately after college. Our goal is to help families make informed decisions about higher education which is why we provide free financial planning tools for anyone to use, whether they're a Sallie Mae customer or not.
We guide students and their families by emphasizing financial literacy from day one – before they even take out a loan. Our array of tools and resources to help students effectively plan and pay for college are available for free on our website.
Examples of our tools include:
A free scholarship search tool that matches students with scholarships based on their skills, activities and interests.
We provide a variety of college planning tools and calculators to help customers understand how to best save and pay, including a college cost calculator, college planning calculator, and student loan payment amount estimator.
Our Bridging the Dream Scholarship Program, through our charitable arm, The Sallie Mae Fund, in partnership with Thurgood Marshall College Fund, provides millions of dollars to support access and completion for students from underserved communities.
If students do decide to take out private student loans with us, we want to make sure they're informed. We provide clear communications regarding their choices, including the option for undergrad and grad students to make payments while in school. Roughly half of Sallie Mae customers go this route, which helps save on the total cost of their student loans. We also provide consistent communication regarding their loans, including an annual statement detailing what they owe.
We know that financing higher education is complex and confusing, but Sallie Mae is here to make sense of it all. That means ensuring students and families feel confident and informed about how to plan and pay for higher education, and if they need to borrow, we'll provide responsible options that power them throughout their unique journey.
FAFSA is a registered service mark of U.S. Department of Education, Federal Student Aid