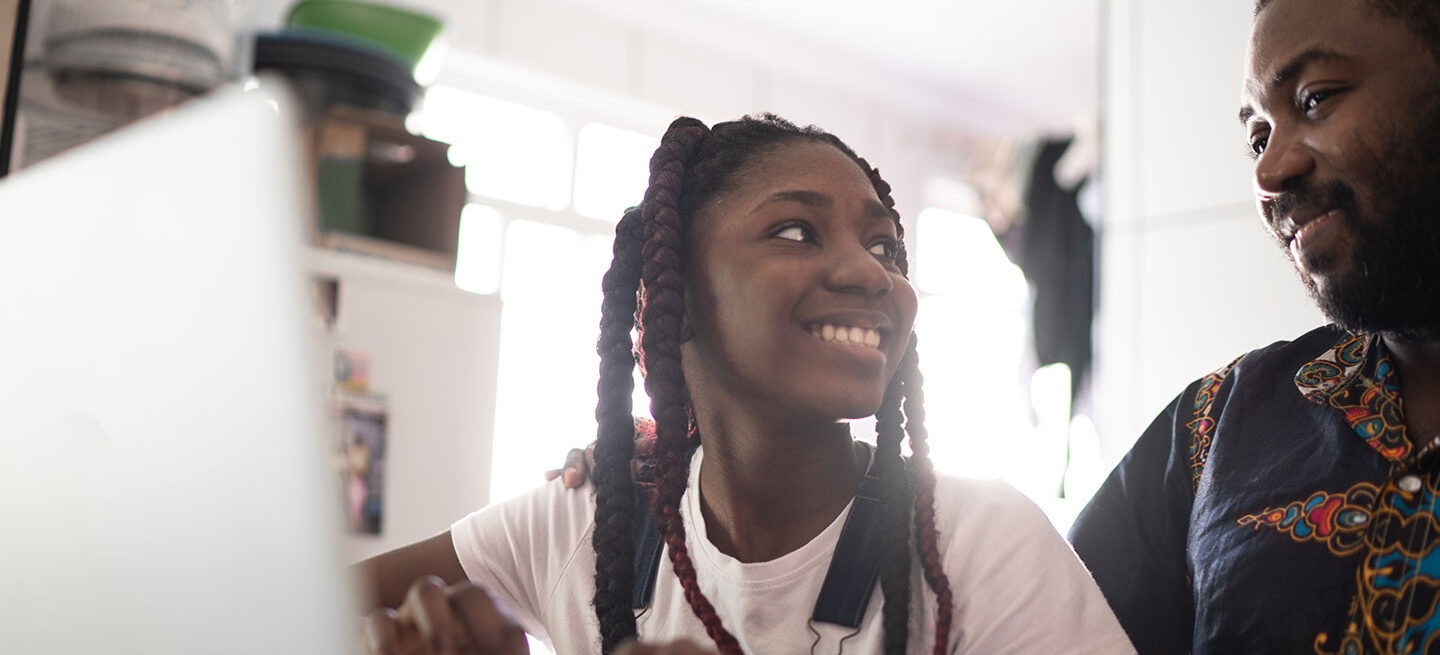 Why Scholarships are a Critical Tool for Families to Pay for College
Financial Literacy
Paying for college can be a complex, stressful process for American families. Yet, a new study finds students and families may be missing out on a key tool — scholarships — for reducing the amount they need to pay for higher education. According to Sallie Mae's 2021 How America Pays for College report, 44% of families didn't use scholarships.
More than three quarters (78%) of those families who didn't use scholarships didn't even apply for the funding options. Parents say they didn't know of any scholarships in general or scholarships that their child would be eligible to receive. Students, though, say they didn't apply because they didn't think they'd win. They also point to the time and effort it takes to find scholarships and complete their applications.
Sallie Mae's scholarships search tool aims to alleviate those burdens. Students fill out a one-time brief profile and are instantly connected with dozens of scholarships they're eligible for based on various factors including field of study, location, hobbies, and interest. With millions of available scholarships (and therefore free money) up for grabs, there are opportunities for nearly every student. More than 24,000 American students found $67 million in scholarships to pay for college using Sallie Mae's free scholarship search tool last year.
The search tool connects students to more than 6 million scholarships that are designed for every kind of student including Star Trek fans, tall students, and those willing to wear a homemade duct tape gown to the prom, and are worth up to $30 billion in funds. There's also a search tool for graduate students.
The goal of the search tool is to make it easier for students and their families to find and apply for relevant scholarships to reduce the amount they'll need to borrow to pay for college.
"Every little bit counts. There are scholarships that are big and small, and you don't necessarily need to be a sports star or a valedictorian to receive them," said Sallie Mae's Rick Castellano.
Don't Leave Free Money on the Table
Applying for scholarships is the first step in Sallie Mae's 1-2-3 approach to paying for college because they're funds that never have to be paid back.
"This is free money. Families should absolutely look for scholarships first, before taking out any loans," said Castellano. "Every scholarship earned can help make college more affordable for students and families."
With that in mind, Sallie Mae has its own scholarship program. Its Bridging the Dream Scholarship helps outstanding students from minority and other historically underserved communities attend college.
Earlier this year, The Sallie Mae Fund expanded its program to support more students. In partnership with Thurgood Marshall College Fund, the Fund will award 75 $10,000 scholarships to high school seniors over the next three years, totaling $750,000.
"This scholarship helps to close racial gaps in higher education, making a more equitable system," Castellano said.