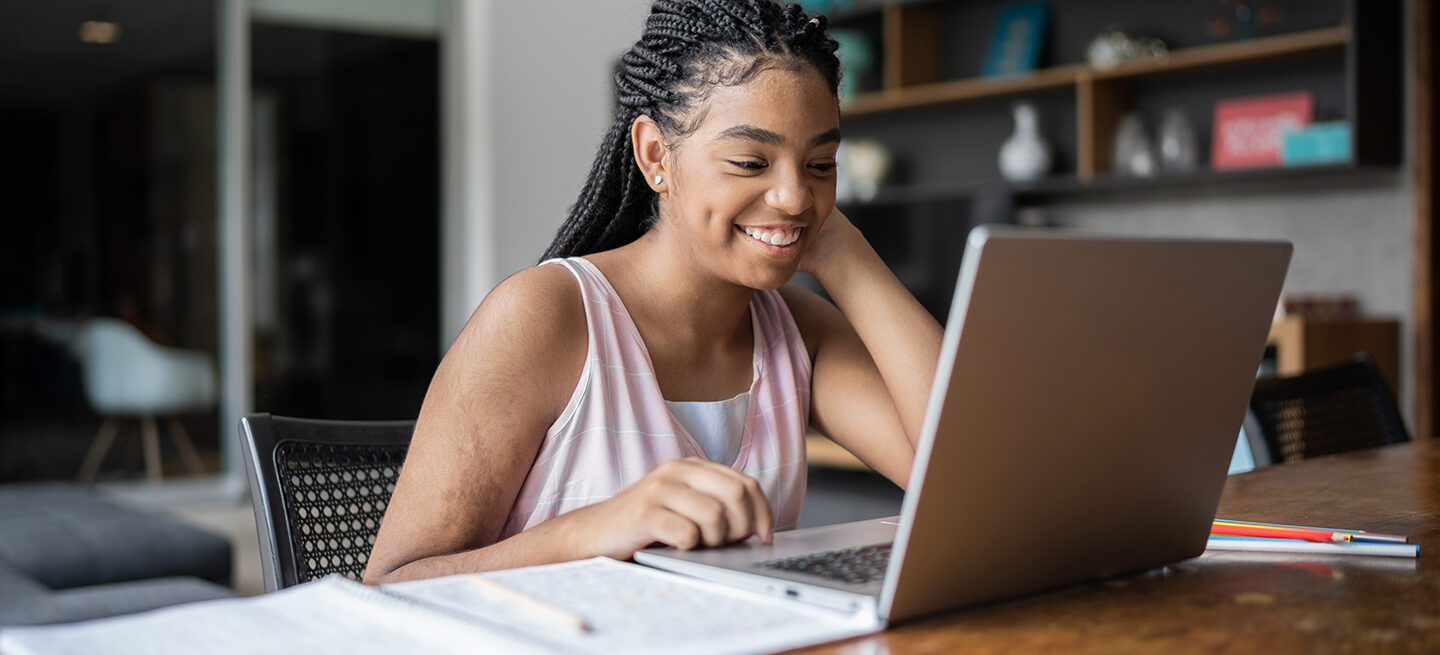 What Students and Families Need to Know About The FAFSA
Financial Literacy
Each year, the Free Application for Federal Student Aid (FAFSA®) opens the door for students and families to more than $112 billion in scholarships, grants, state-aid and federal financial aid, and provides information to schools to create financial aid packages. Yet too many families skip completing the FAFSA altogether due to misconceptions about eligibility or a lack of support to complete the form.
According to Sallie Mae's How America Pays for College 2022 report, while October marks the beginning of the FAFSA® application window, only one-quarter of undergraduate students and parents are aware of that.  Additionally, the College Confidence: What America Knows about Paying for College 2022 report found that only 62% of families with college-bound students plan on completing the form and just 32% of students who will be the first in their family to attend college plan on submitting the FAFSA®. Moreover, just 20% of these students feel prepared to complete the FAFSA®.
Here are five important things to know about the FAFSA®:
1. All students — regardless of family income — should complete the form.
Nearly four in 10 families (36%) said they bypassed the FAFSA® because they believed their income was too high to be eligible, according to the College Confidence report. The reality is, just about every family will qualify for some form of aid. Some of that aid, like scholarships, grants, and state-based aid is offered on a first-come, first served basis so the sooner families can get in line – as close to the Oct. 1 open date for the FAFSA each year – the better.
2. There is no fee to submit the FAFSA®.
Families should never pay to submit the FAFSA®. Filing is free, period. A paid service will not get students more aid. Sallie Mae provides students with free resources to help them fill out their application properly, but they can also check with their high school, local college and financial aid office for assistance.
3. Fill out the "special circumstances" form when financial information changes.
Students and families – including those attending grad school – should complete the FAFSA® every year they are in school. That said, sometimes income and other factors may change due a job loss, medical circumstance, or impact of broad scale events like the COVID-19 pandemic. That's when completing a "special circumstances" form may make sense. The form is available from college financial aid offices and can be helpful in receiving additional aid in these situations.
4. List schools on the FAFSA® even if it's not a final list.
If students don't list any colleges on their FAFSA®, then the schools won't know the student is potentially interested in applying for grant money from them. Students should always list state schools first in case they offer additional state-based aid on a priority basis.
5. There is no age limit.
Federal financial aid is just as available to non-traditional students in the 24 to 35-year-old range as it is to students in their late teens and early twenties. There's no age limit for receiving federal financial aid—so all students and families should apply!
Submitting the FAFSA® is one of the critical first steps students and families can take to pay for college, and can help make college more affordable.  For help filling of the FAFSA®, check out this comprehensive step-by-step guide.