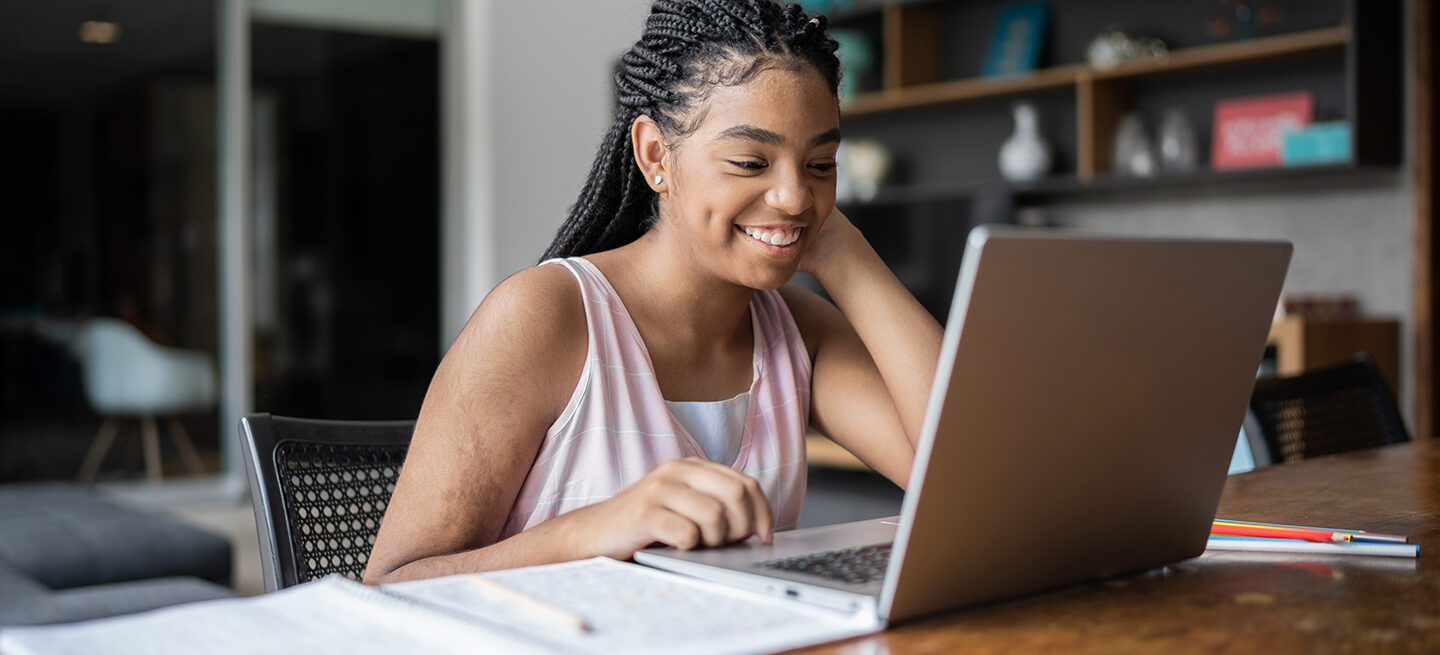 What Students and Families Need to Know About The FAFSA
Financial Literacy
Each year, the Free Application for Federal Student Aid (FAFSA®) opens the door for students and families to access more than $112 billion in scholarships, grants, state and federal financial aid. Still, too many families miss out on this critical aid due to misconceptions about their eligibility or confusion around how to complete the application.
About a third of families skipped the form altogether last academic year, according to Sallie Mae's How America Pays for College 2023 report, with 20% saying they had a problem with the application or that it was too complicated. In addition, 72% of families could not identify when the FAFSA becomes available.
This year, the FAFSA® application opens in December instead of its usual Oct. 1 launch date.
Along with a new open date, the application is also getting an upgrade to streamline and simplify the process. It will ask fewer questions and students and parents will have the option to import tax information from the government instead of manually entering.
Here are five important things to know about the upcoming FAFSA®:
1. All students—regardless of family income—should complete the form.
Most families—88%—know to submit the FAFSA® each year of their program to qualify for financial aid, but not all families know that every student is eligible to apply. Some families believe their income is too high for their student to qualify for aid, a most frequently mentioned reason why families didn't submit the FAFSA® last year.
The reality is all students, regardless of income, should complete the form. Some of that aid, like scholarships, grants and state-based aid, is offered on a first-come, first-served basis. That's why the sooner families can get in line—as close to the expected December date—the better. Families should get their information ready now and keep an eye out for an announcement from the Federal Student Aid Office about the new launch date.  
2. There is no fee to submit the FAFSA®.
Families should never pay to submit the FAFSA®. Filing is free, period. A paid service will not get students more aid. Sallie Mae provides students with free resources to help them fill out their application properly, but they can also check with their high school, local college, and financial aid office for assistance.
3. Fill out the "special circumstances" form when financial information changes.
Students and families—including those attending graduate school—should complete the FAFSA® every year they are in school. That said, sometimes income and other factors may change due to circumstances such as a job loss or medical emergency. That's when completing a "special circumstances" form may make sense. The form is available from college financial aid offices and can help students receive additional aid in certain situations.
4. List schools on the FAFSA® even if it's not a final list.
If students don't list all colleges that they're considering on their FAFSA®, then the schools won't know the student is interested in applying for grant money from them. Students should also always list state schools first in case they offer additional state-based aid on a priority basis.
5. There is no age limit.
Federal financial aid is just as available to non-traditional students in the 24- to 35-year-old range as it is to students in their late teens and early twenties. There's no age limit for receiving federal financial aid—so all students and families should apply.
This past academic year marked the second year of stable FAFSA® submission rates after several years of significant declines. While the form should be simpler this year, there's still more work to be done.
The FAFSA® is an important first step for students and families to help make college more affordable and accessible. Sallie Mae supports continuing to simplify the FAFSA® and improve awareness to help more students and families take advantage of critical aid. As an education solutions provider, we provide free tools,  tips and webinars to help students and families through every step of completing the FAFSA® and financing their higher education.
FAFSA is a registered service mark of U.S. Department of Education, Federal Student Aid