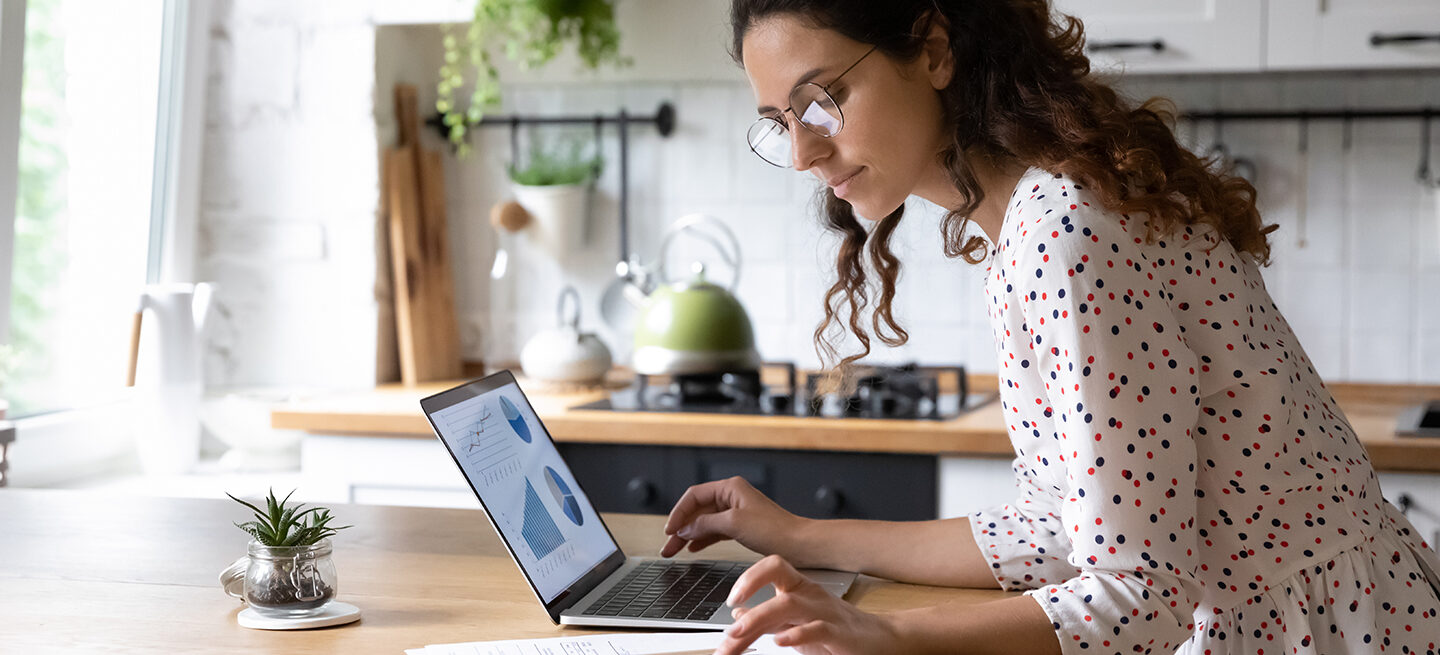 Five Ways to Get Ready for Federal Student Loan Repayment
Financial Literacy
Students with federal student loans will start making payments again in January.
When Covid-19 turned America upside down, the federal government put a pause on federal student loan repayment. The program suspended current loan payments and collection on loans in default and interest charges on all federal student loans. The Biden Administration recently announced that the program will end at the close of the year, which means nearly 43 million Americans with federal student loans will resume making regular payments in January.
While some eligible students may have up to $20,000 of their federal student loans forgiven, those with remaining balances need to get ready to begin making payments again. Although Sallie Mae only offers private student loans, many of our customers may also have federal student loans. Whether federal or private, we're here to help students get ready to repay their loans.
Check out these ways to prepare for the restart of federal student loan repayment.
1. Create a budget
Your federal student loans probably aren't your only monthly expense. Maybe you've just moved into a new place, or you purchased a car to get you to your new job. Consider your total monthly expenses, including rent, groceries and utilities. Sallie Mae can help you get organized and create a plan on how to stay on top of your finances.
2. Verify your contact information
Ahead of your payment date, your federal student loan servicer will reach out to you with important information about your loan and repayment. Make sure your contact information, especially your email and home address, is up to date. Check now by logging into studentaid.gov.
3. Know how much you owe, and when you owe it
Stay on top of your loan by making sure you know exactly how much you owe and when it's due. Your payments may not resume on the same day as when you were previously making payments. Look for an email with a billing statement from your federal loan servicer, which should come at least 21 days prior to your payment due date.
Additionally, your payment amount may have changed in the last two years, depending on the remaining time to payback your loan and the current principal and interest balance left. Your billing statement will tell you how much you owe, but you can also find out by logging-in to your account.
4. Confirm enrollment in auto debit
To ensure you make your payments on-time every month, verify your enrollment in automatic payments, known as auto debit. When enrolled, you receive a 0.25 percentage point reduction on your interest rate. Even if you were enrolled in auto debit before the repayment pause, you may have to enroll again. You can sign up through your loan servicer.
5. Choose a repayment plan
Your financial situation may not look the same as it did two years ago. Find a repayment plan that works for you by using the Department of Education's loan simulator. Whether you're looking to pay off your loans faster or you already know you'll need to lower your monthly payment, there are several repayment options to consider:
Income-driven repayment (IDR) plans. IDR plans base your loan payments on your income. Requesting an IDR plan could lower your monthly payments.
Public Service Loan Forgiveness (PSLF) program. The PSLF program offers loan forgiveness on federal student loans for full-time employees of U.S. federal, state, local or tribal governments and nonprofit organizations. Employees are eligible once they've made 120 payments under a qualifying repayment plan.
Request additional relief. If you run into issues making monthly loan payments, contact your federal loan servicer to find out if you qualify for additional relief. For short-term financial hardships, you can request a deferment or forbearance to temporarily suspend payments but understand that may increase what you have to pay back in the long run.
If you have remaining federal student loans to pay back beginning in January, start preparing now to ensure you're prepared to re-enter repayment as smoothly as possible.