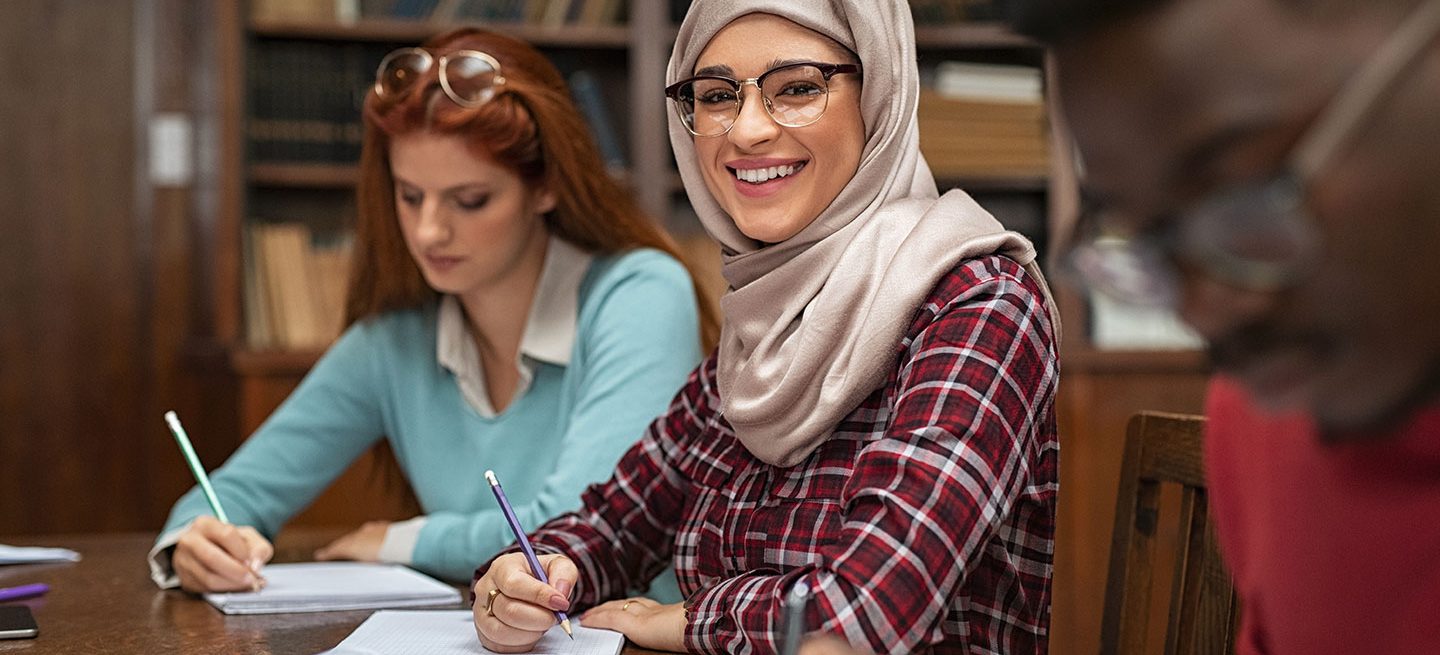 How Sallie Mae Is Helping Make College More Affordable and Accessible for All
Education Landscape
The benefit and value of a higher education has never been greater, but the reality is not all students have the same opportunities. About 78% of high school students from the highest economic class enrolled in college, compared to 28% of their low-income peers. And minority students finish their degree programs at significantly lower rates than white students.
Sallie Mae® believes all students who desire to achieve a higher education deserve the support they need to make it happen. Higher education is a great equalizer, but only when students from all backgrounds have the opportunity to access and complete it.
Advancing diversity in higher education
Sallie Mae launched a variety of initiatives to help drive equity in higher education, including a partnership with Thurgood Marshall College Fund to provide minority students scholarships to not only access and begin their education journey, but also complete it. Over the course of the next three years, $3 million in scholarships will be awarded to students through The Sallie Mae Fund's Bridging the Dream Scholarship Program:
Specifically in 2021:
Addressing unmet needs
In addition to scholarships, Sallie Mae is distributing $1.5 million — $500,000 a year — to nonprofit partners who remove obstacles to higher education for minorities and underserved communities.
In 2020, Sallie Mae supported:
Providing tools to students and families
Sallie Mae aims to help students and families access, afford, and complete college, and we provide a series of free online tools to make that possible.
With Nitro by Sallie Mae, students can get matched to scholarships that are right for them. Students can also track their progress in securing scholarships, savings, financial aid, and student loans all in one place.
Much more work is needed to close achievement gaps and increase access to, and completion of, higher education. College should be affordable and accessible for all students, and Sallie Mae is dedicated to finding and implementing solutions.  
FAFSA is a registered service mark of U.S. Department of Education, Federal Student Aid
(By clicking this link, you'll go to our trusted affiliate, SLM NitroCollege LLC. Any use of the site will be governed by SLM NitroCollege LLC's terms of use and any information you provide will be governed by the terms of SLM NitroCollege LLC's privacy policy.)