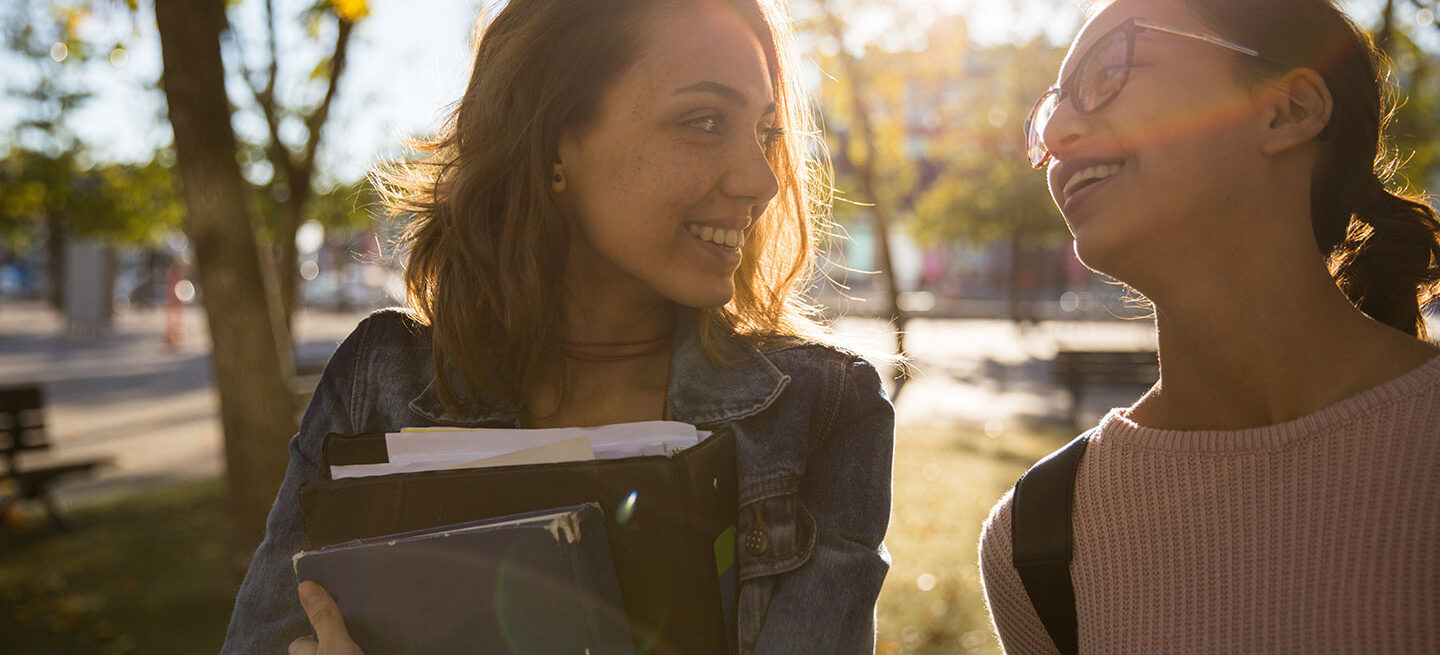 Three Ways Sallie Mae Helps Students Pay for College — Without Loans
Financial Literacy
Minimizing student loan debt to maximize borrowers' long-term success
Statistics behind student loans are sobering. Today's higher education financing system has left 44.7 million borrowers with nearly $1.6 trillion in student loan debt. On average, students took out about $28,800 each to pay for college in the 2018-2019 school year.
Going to college should not burden students or their families with loans they are not able to repay. Preventing these situations requires empowering borrowers with the information, resources, and tools needed to make smart financial decisions about higher education.
From a free scholarship search tool to partnerships that yield greater access to finances and know-how, Sallie Mae® aims to help ensure students don't pay more for higher education than necessary, and graduate from college with only the debt they can reasonably afford to repay.
Here are three ways Sallie Mae helps students and families pay for college — without loans:
Free scholarship search tool
Before applying for loans — whether federal or private — Sallie Mae recommends every student first explore scholarships and grants. In the 2019-2020 academic year, 58% of families used scholarships to pay for college, the second largest source of funding after student loans.
Sallie Mae offers a scholarship search tool to help students find free money for college. The search tool opens doors to a variety of scholarships based on majors, locations, and even unique interests.
Financial planning resources
One of the most important, and less addressed, steps to prepare for college is making a plan for how to save and pay for it. We know that smart financial planning is key to students' future success before, during, and after college. That's why Sallie Mae's mission emphasizes the value of financial literacy through its services and helps students prepare responsibly.
With this in mind, Sallie Mae offers a variety of calculators at no cost to help students and their families build their personalized college financial plan, estimate their monthly student loan payments after college, predict future college costs, understand the impact of interest on their loans, and see how much they can potentially save for the future. Importantly, these services are available to everyone — whether they have loans with Sallie Mae or not.
The Sallie Mae Fund Bridging the Dream Scholarship Program
In partnership with the Thurgood Marshall College Fund, Sallie Mae launched The Sallie Mae Fund Bridging the Dream Scholarship Program in 2021, which will provide $3 million in scholarships over the next three years to support nearly 900 minority students and others from historically underserved communities in their pursuit of higher education. The program is an evolution of an initiative launched in 2015, which provided nearly $1 million to high school and graduate students to help them access higher education.
This program aims to ensure more minority, LGBTQ+, low income, and first-generation college students are able to access higher education and complete their degrees. Minority students are less likely to finish college compared to white students (47% completion rate for white students in 4 years compared to 22% and 33% completion rate for Black and Hispanic students in 4 years, respectively).
The Sallie Mae Fund Bridging the Dream Scholarship Program is part of a $4.5 million commitment made to support educational programs that advance social justice, diversity, inclusion, and equality.
At the end of the day, financing higher education comes down to smart planning and careful preparation. Sallie Mae is committed to bridging the gap for students and their families by helping them better plan and pay for college.