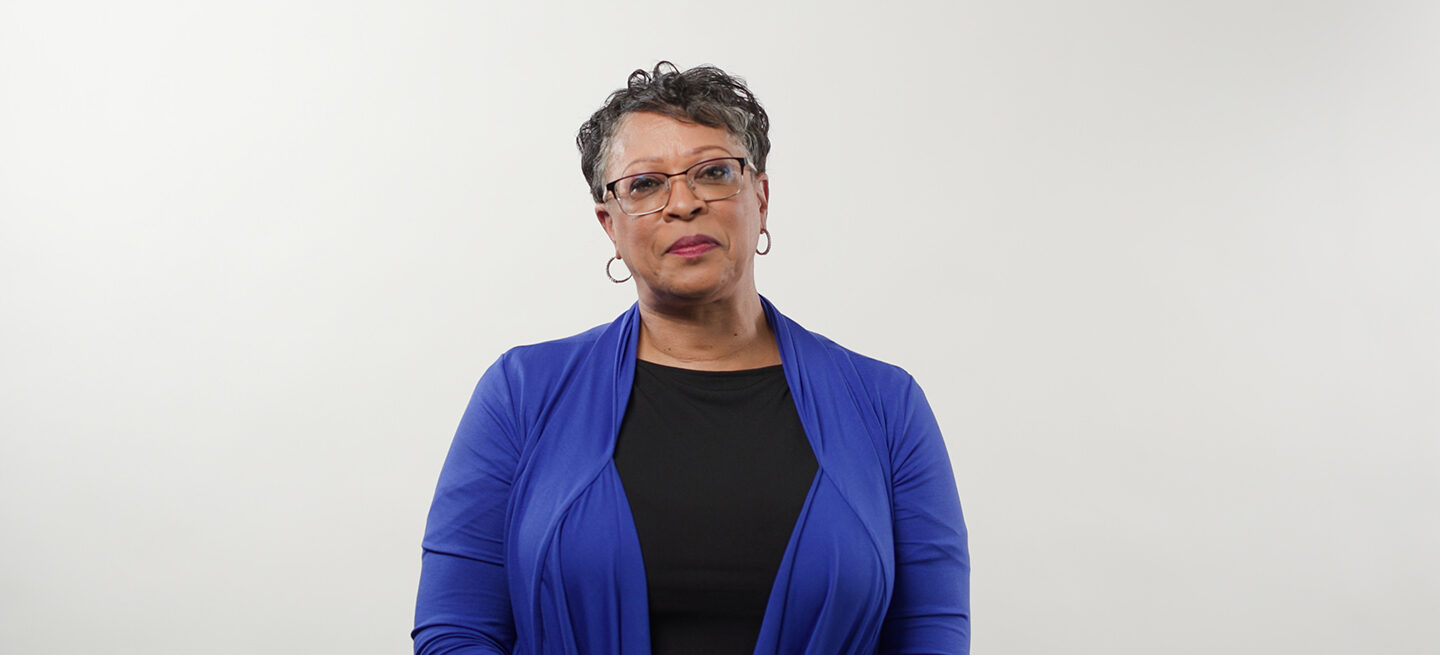 Video: Here's How Sallie Mae is Helping Non-Traditional Students on Their Paths to Higher Education
Financial Literacy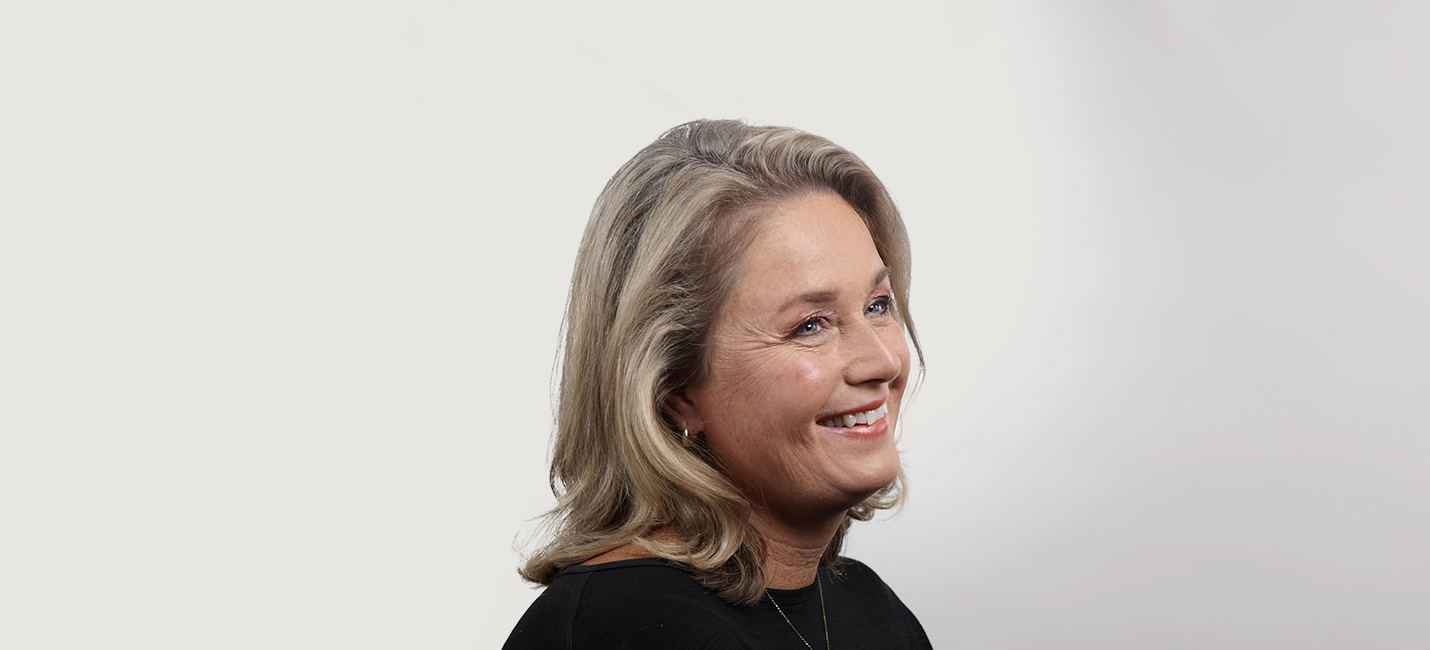 Video: Three Tips to Successfully Manage Student Loans from a Sallie Mae Expert
Financial Literacy
As a private student lender, Sallie Mae is committed to helping students and families effectively manage their student loan payments. Private student loans – which are fully underwritten to assess creditworthiness and ability to repay – make up 7.61% of the $1.7 trillion student loan market.
The majority of students – roughly 43 million Americans – have federal student loans, which make up 93% of all student loans today. Too often, students and families lack awareness about who and how much they owe, and how they can repay their loans. In fact, according to our 2022 College Confidence report, almost half of families expect to borrow money to pay for college, but roughly the same number of families don't know federal loans need to be repaid.
In this video, Sallie Mae's Kristin Hawley-Johnson shares three tips for students and recent graduates to effectively manage their student loans.
Whatever their educational journeys may be, Sallie Mae is here to guide students to make informed decisions about paying for college and set them up for success before and after graduation.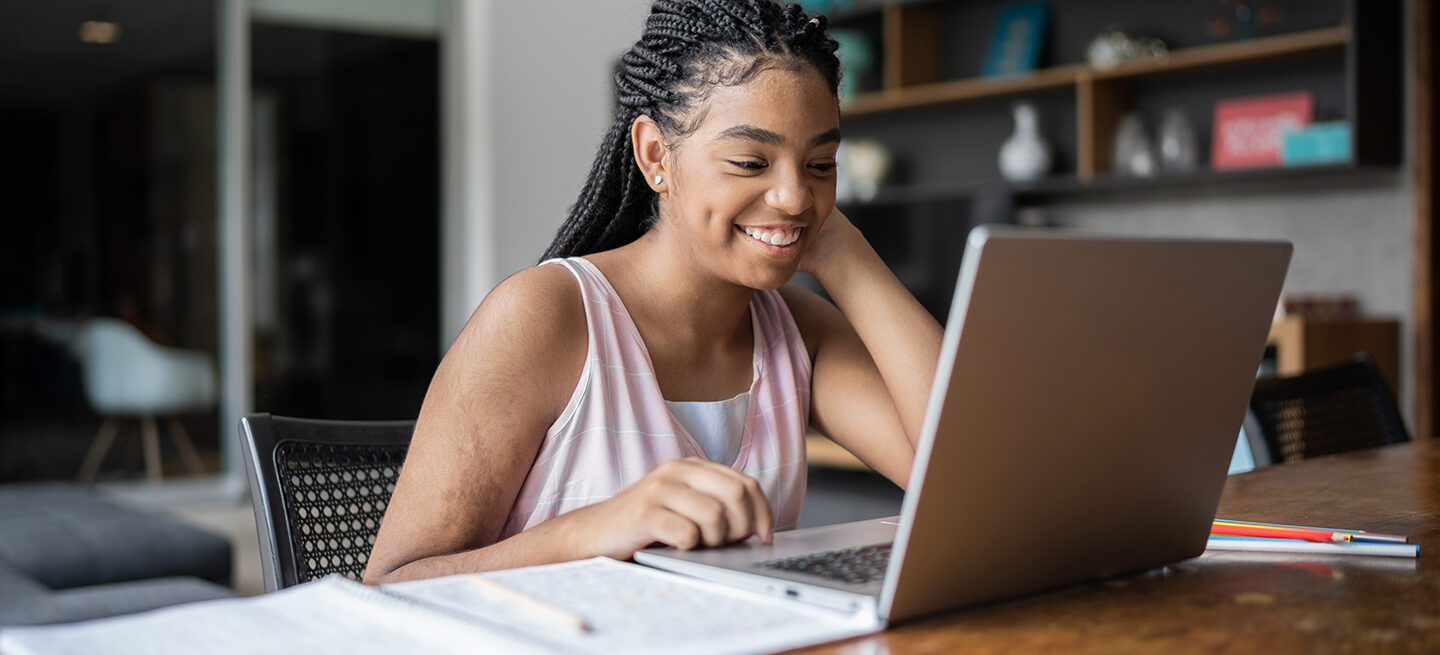 What Students and Families Need to Know About The FAFSA
Financial Literacy
Each year, the Free Application for Federal Student Aid (FAFSA®) opens the door for students and families to more than $112 billion in scholarships, grants, state-aid and federal financial aid, and provides information to schools to create financial aid packages. Yet too many families skip completing the FAFSA altogether due to misconceptions about eligibility or a lack of support to complete the form.
According to Sallie Mae's How America Pays for College 2022 report, while October marks the beginning of the FAFSA® application window, only one-quarter of undergraduate students and parents are aware of that.  Additionally, the College Confidence: What America Knows about Paying for College 2022 report found that only 62% of families with college-bound students plan on completing the form and just 32% of students who will be the first in their family to attend college plan on submitting the FAFSA®. Moreover, just 20% of these students feel prepared to complete the FAFSA®.
Here are five important things to know about the FAFSA®:
1. All students — regardless of family income — should complete the form.
Nearly four in 10 families (36%) said they bypassed the FAFSA® because they believed their income was too high to be eligible, according to the College Confidence report. The reality is, just about every family will qualify for some form of aid. Some of that aid, like scholarships, grants, and state-based aid is offered on a first-come, first served basis so the sooner families can get in line – as close to the Oct. 1 open date for the FAFSA each year – the better.
2. There is no fee to submit the FAFSA®.
Families should never pay to submit the FAFSA®. Filing is free, period. A paid service will not get students more aid. Sallie Mae provides students with free resources to help them fill out their application properly, but they can also check with their high school, local college and financial aid office for assistance.
3. Fill out the "special circumstances" form when financial information changes.
Students and families – including those attending grad school – should complete the FAFSA® every year they are in school. That said, sometimes income and other factors may change due a job loss, medical circumstance, or impact of broad scale events like the COVID-19 pandemic. That's when completing a "special circumstances" form may make sense. The form is available from college financial aid offices and can be helpful in receiving additional aid in these situations.
4. List schools on the FAFSA® even if it's not a final list.
If students don't list any colleges on their FAFSA®, then the schools won't know the student is potentially interested in applying for grant money from them. Students should always list state schools first in case they offer additional state-based aid on a priority basis.
5. There is no age limit.
Federal financial aid is just as available to non-traditional students in the 24 to 35-year-old range as it is to students in their late teens and early twenties. There's no age limit for receiving federal financial aid—so all students and families should apply!
Submitting the FAFSA® is one of the critical first steps students and families can take to pay for college, and can help make college more affordable.  For help filling of the FAFSA®, check out this comprehensive step-by-step guide.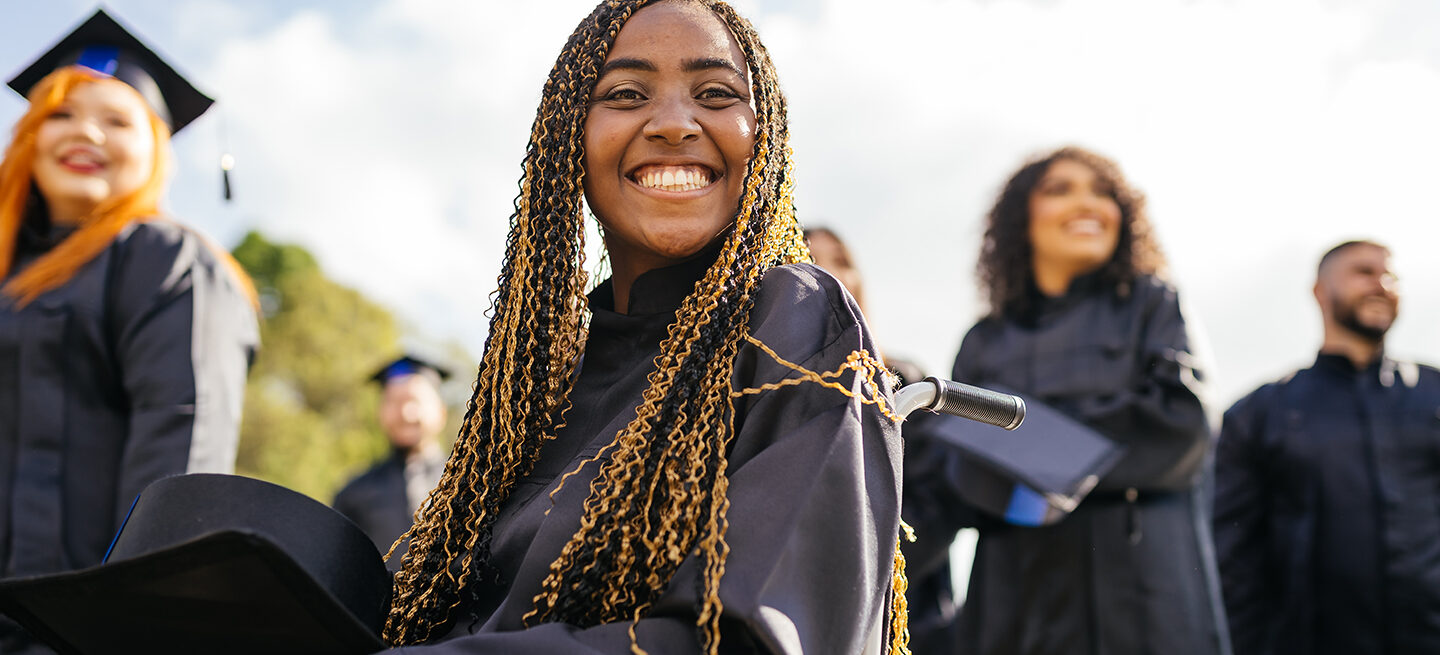 The Sallie Mae Fund and Thurgood Marshall College Fund Award $250,000 in Scholarships to 25 High School Students
Accountability
Twenty-five diverse and deserving students from across the country received $10,000 to help pay for their higher education through Sallie Mae's Bridging the Dream Scholarship for High School Seniors. This year's recipients excel inside and outside the classroom and are attending a diverse set of institutions – state colleges, ivy league universities, and Historically Black Colleges and Universities. Many of the recipients are also from underrepresented or historically underserved communities who often need additional support to access higher education.
The Bridging the Dream Scholarship program is part of a $3 million commitment made by The Sallie Mae Fund – in partnership with Thurgood Marshall College Fund – to open doors of higher education for students from all backgrounds.
In addition to The Bridging the Dream Scholarship for High School Seniors, Sallie Mae also offers The Completing the Dream Scholarship, and The Bridging the Dream Scholarship For Graduate Students. Sallie Mae's free Scholarship Search tool is also home to more than 6 million scholarships collectively worth $30 billion.
Meet the 25 outstanding students.
---
2022-2023 Bridging the Dream Scholarship Recipients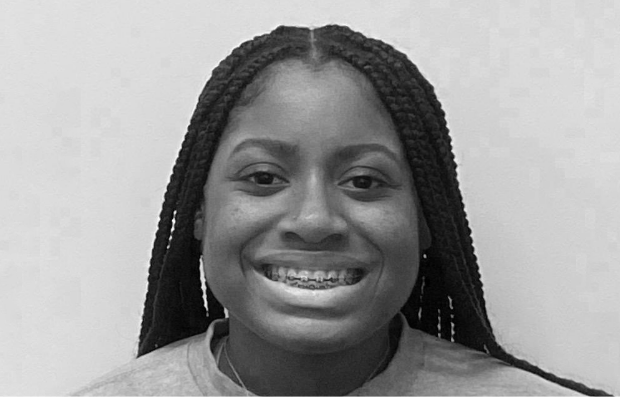 Alayah Osullivan
Hometown: Brooklyn, NY
College: North Carolina A&T State University
Major/Minor: Biology, Psychology
Fun Fact: First person in her family to graduate high school and attend college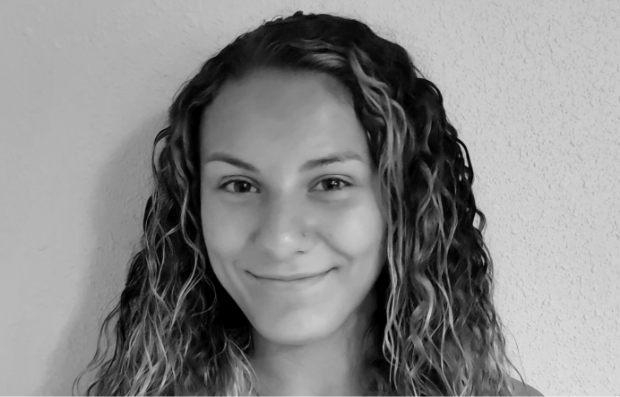 Bridgett Ellis
Hometown: Hamilton, MT
College: University of Montana Western
Major/Minor: Pre-Veterinary
Fun Fact: Won multiple rodeo titles and wants to specialize in equine dentistry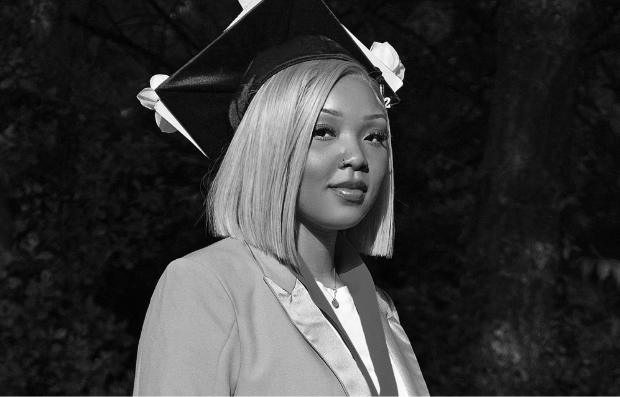 Chilynn Howard
Hometown: Avon, IN
College: Ball State University
Major/Minor: Fashion Merchandising and Business
Fun Fact: Wants to be an entrepreneur and create a platform for the Black community to discuss mental health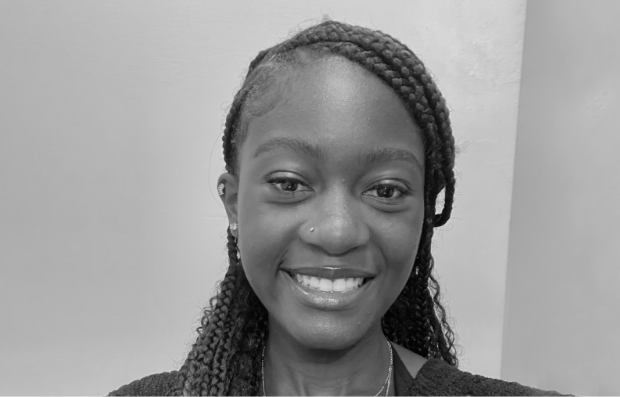 Courtney Exantus
Hometown: Clarksville, TN
College: Middle Tennessee State University
Major/Minor: Speech-Language Pathology
Fun Fact: Wants to make a difference in the speech-language pathology field, as only 3% of audiologists and speech-language pathologists are African American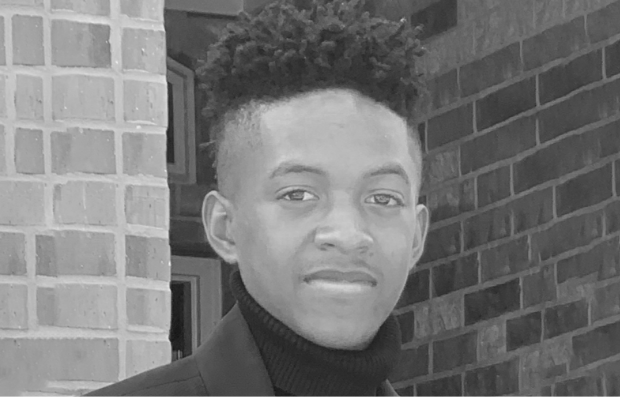 Donnell Milton
Hometown: Katy, TX
College: Prairie View A&M University
Major/Minor: Digital Media Arts
Fun Fact: Wants to pursue a career in design, either in animation or video game development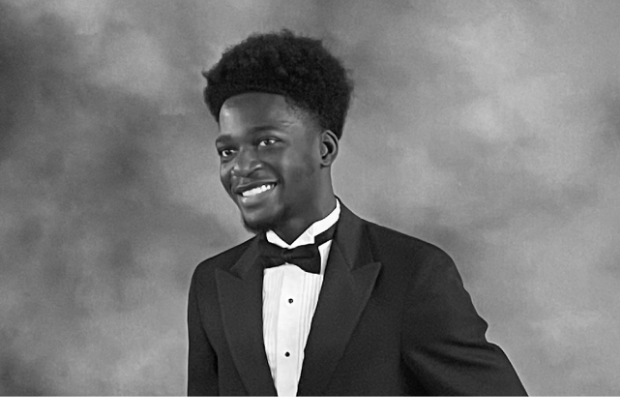 Ebenezer Antwi
Hometown: Smyrna, DE
College: University of Delaware
Major/Minor: Criminology
Fun Fact: Passionate about raising awareness about the school to prison pipeline, and wants to fight for justice in the courtroom one day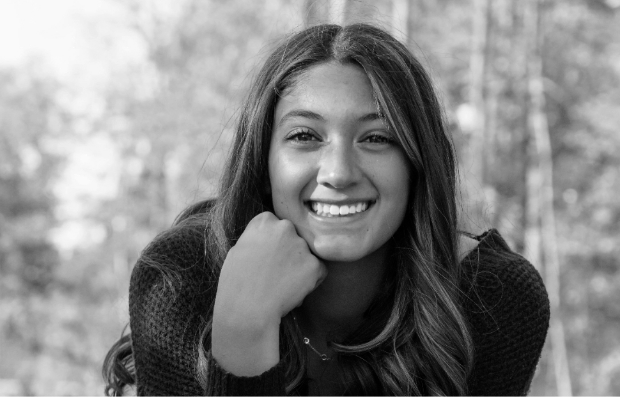 Gracie Harmann
Hometown: Racine, WI
College: University of Wisconsin—Whitewater
Major/Minor: Pre-Veterinary, Biology
Fun Fact: Has wanted to become a vet since she was three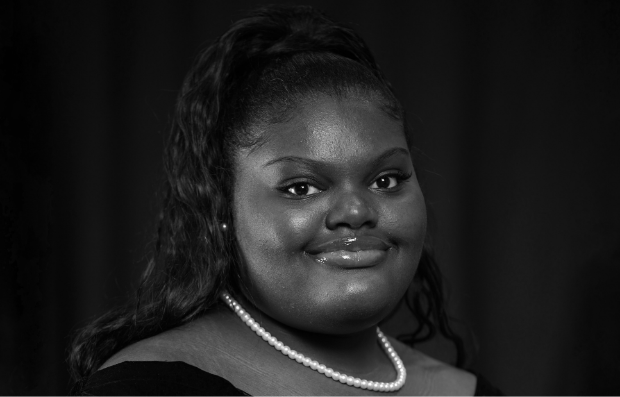 Jahni Glover
Hometown: Conyers, GA
College: North Carolina A&T State University
Major: Pre-Medicine, Biology
Fun Fact: Wants to become a pediatric doctor, and joined the Minority Association for Pre-Medical Students (MAPS)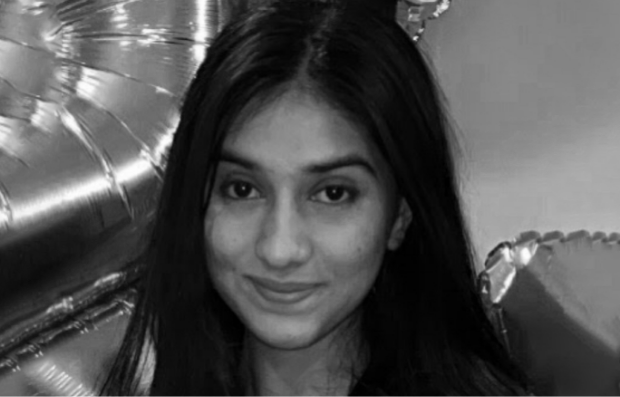 Jiya Sharma
Hometown: Paramus, NJ
College: Seton Hall University
Major/Minor: Pre-medicine, Biology, Medical Humanities
Fun Fact: Wants to pursue a position in the medical field and help people in third-world countries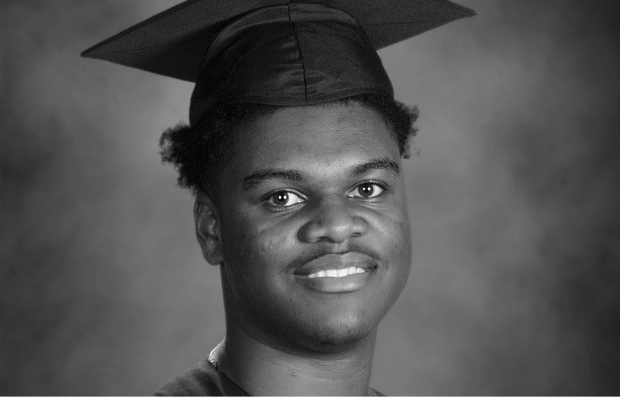 Joseph Thedford
Hometown: Florissant, MO
College: Jackson State University
Major/Minor: Civil Engineering
Fun Fact: In the marching band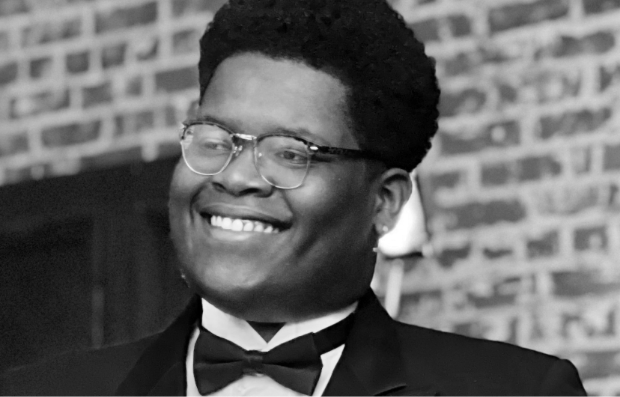 KamDyn Hardin
Hometown: Citrus Heights, CA
College: Louisiana State University
Major/Minor: Business Management
Fun Fact: Wants to pursue a career in entrepreneurship and sports entertainment marketing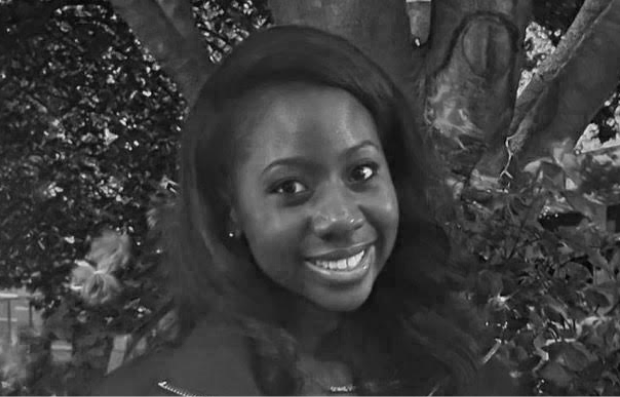 Madison Garrett
Hometown: Lindenhurst, NY
College: Columbia University
Major/Minor: Political Science
Fun Fact: Advocates for Black adolescent mental health and founded her own GenZ magazine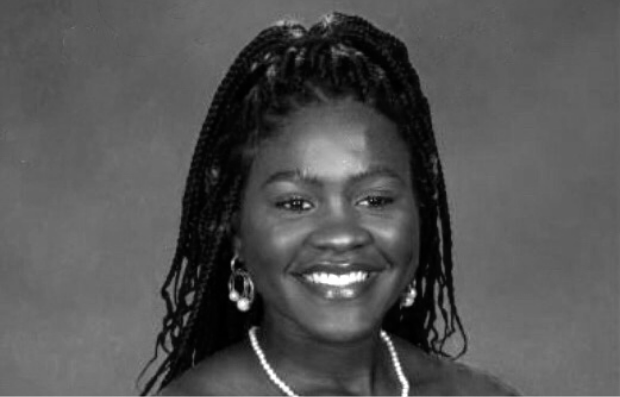 Manyi Ngu
Hometown: Jacksonville, FL
College: University of North Florida
Major/Minor: Graphic Design
Fun Fact: First-generation immigrant from Cameroon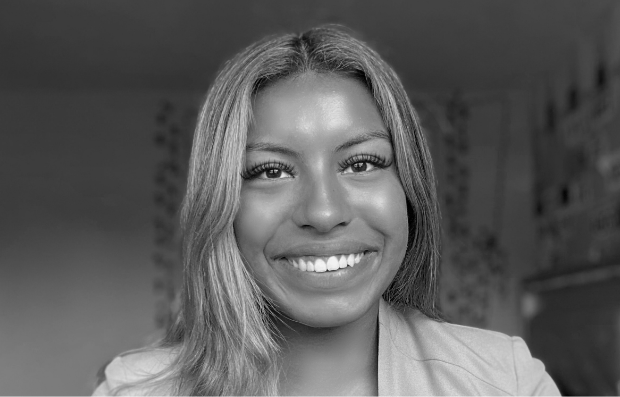 Marisol Deanda
Hometown: Schuyler, NE
College: University of Nebraska—Lincoln
Major/Minor: Nutrition
Fun Fact: Becoming a certified personal trainer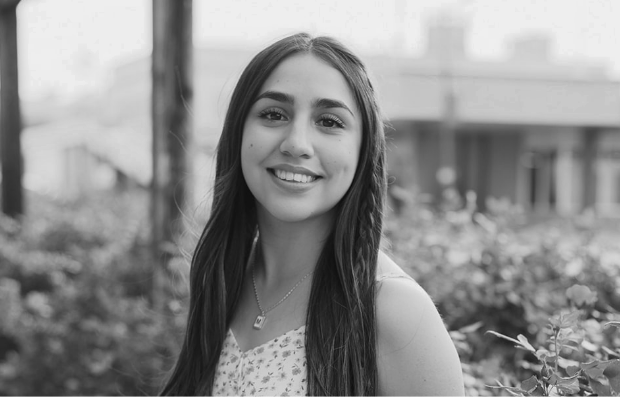 Marisol Mora
Hometown: Burkburnett, TX
College: Midwestern State University
Major/Minor: Nursing
Fun Fact: Wants to become a pediatric nurse practitioner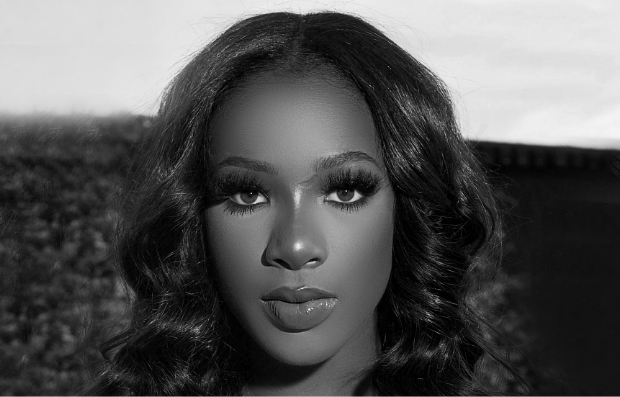 Morghan Williams
Hometown: Richmond, VA
College: North Carolina A&T State University
Major/Minor: Kinesiology
Fun Fact: Wants to own her own physical therapy practice to help people like her brother, who is autistic.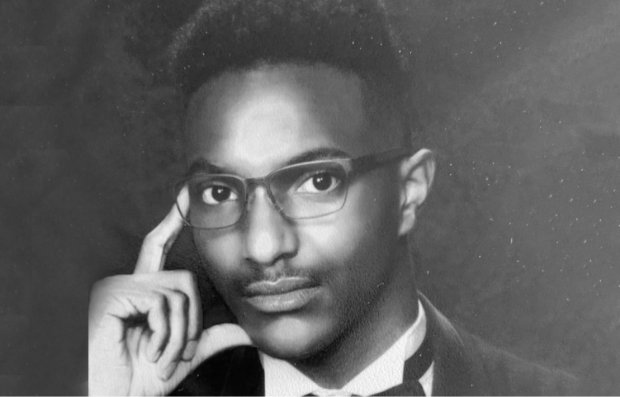 Tariq Cunningham
Hometown: Fort Washington, MD
College: Bowie State University
Major/Minor: Finance, Accounting, Computer
Fun Fact: Wants to become a CEO of a technology company or bank, and help his community by creating a financial literacy tutoring program and opening a gaming and computer lab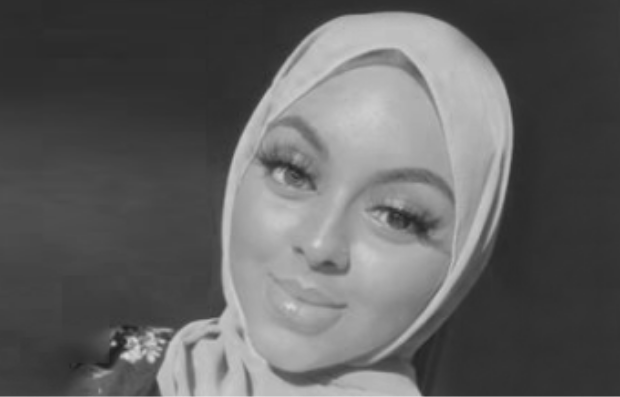 Umulkheir Sharif Ali
Hometown: San Diego, CA
College: University of San Diego
Major/Minor: Psychology, Biomedical Ethics
Fun Fact: From Kenya, and wants to become a physician's assistant to help underserved communities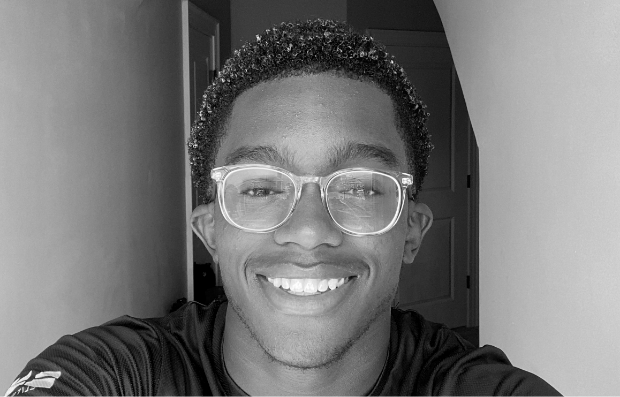 Xavier Partee
Hometown: Whitsett, NC
College: North Carolina A&T State University
Major/Minor: Public Relations
Fun Fact: Wants to start a photography business on the side to support himself through college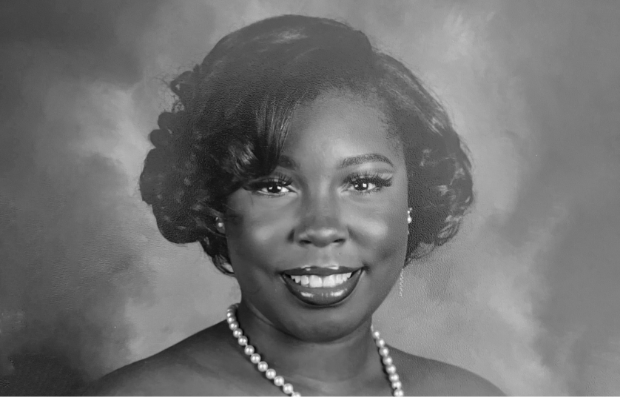 Zakaria Melton
Hometown: Charlotte, NC
College: North Carolina Central University
Major/Minor: Psychology, African American Studies
Fun Fact: Wants to become a well-renowned therapist with her own practice, focusing on supporting mental health in the African American community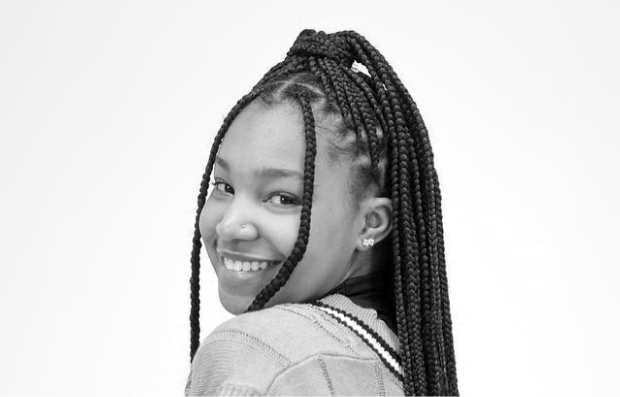 Zion Jackson
Hometown: Verona, PA
College: University of Pittsburgh
Major/Minor: Pre-law, Law and Society, Spanish and Film and Media Studies
Fun Fact: Has several creative hobbies including writing, photography and film that she would like to combine with law to enrich the Black community and cultivate Black minds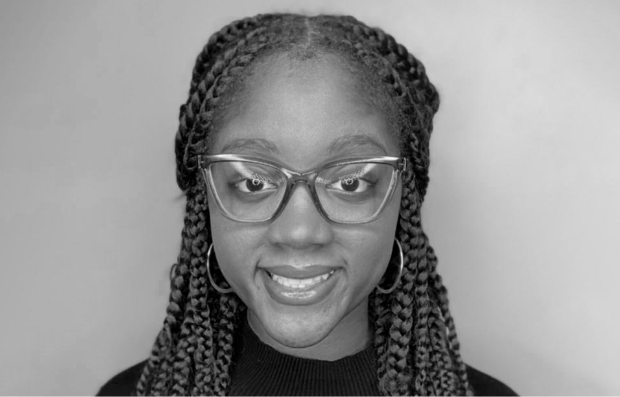 Londyn Jefferson
Hometown: Chicago, IL
College: University of Michigan—Ann Arbor
Major/Minor: Engineering, Computer Science
Fun Fact: Part of the Society of Women Engineers, the National Society of Black Engineers and the Black Students Union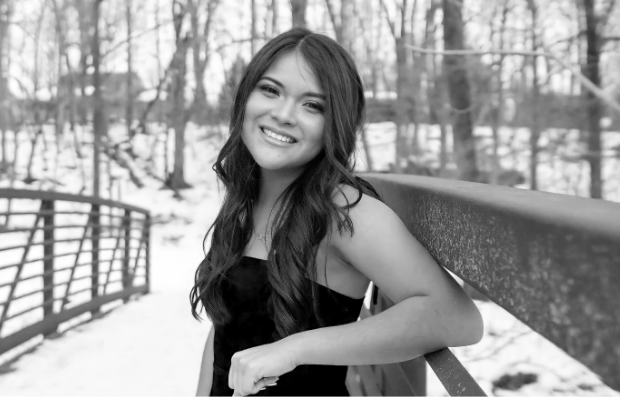 Dora De La Cruz-Martinez
Hometown: West Liberty, IA
College: St. Ambrose University
Major/Minor: Pre-Law, Spanish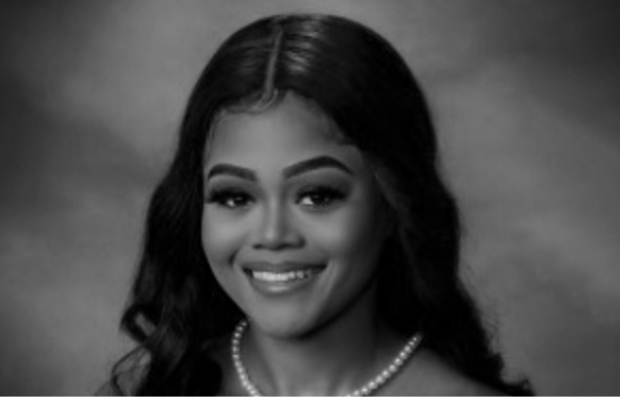 Khierston Nelson
Hometown: Burlington, NC
College: Savannah State University
Major/Minor: Forensic Biology, Criminology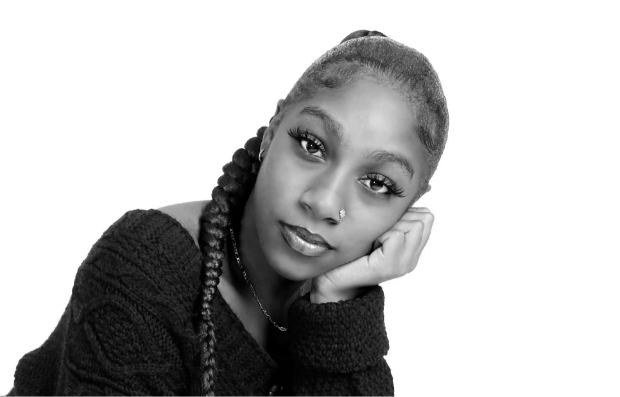 Daaimah Husein
Hometown: Cincinnati, OH
College: Tennessee State University
Major/Minor: Computer Science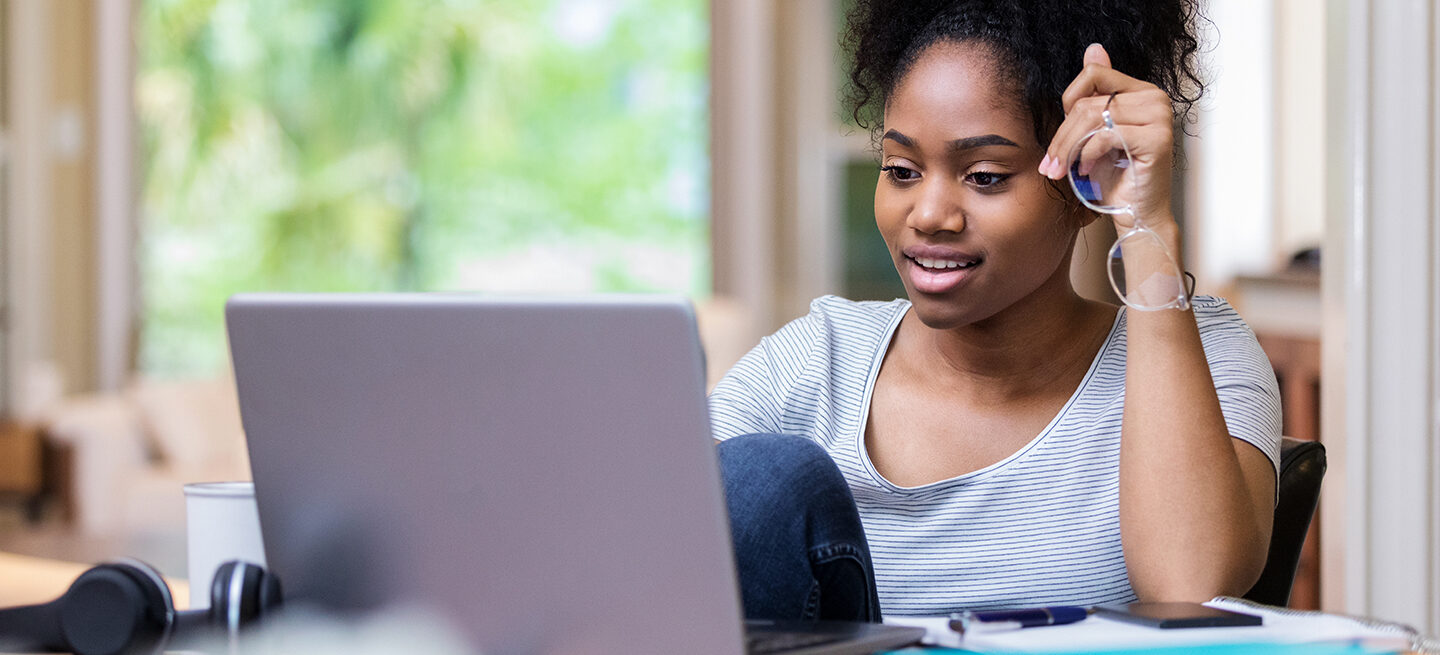 Three Ways to Reduce Student Loan Debt
Accountability
Each year, the amount of student loan debt held by Americans grows. It reached a record-breaking high in 2021 at $1.7 trillion, more than four times its 2005-level of $391 billion. 
The vast majority — 93% — of this debt is from federal loans. Meaning, less than $1 out of every $10 of student loan debt is a private loan. Without significant changes to the federal student loan program, the debt cycle will continue for students and families.
Here are three policy changes the federal government could enact to reform the student loan system and support students and families who need financial assistance:
1. Meaningfully Increase Pell Grants
Pell Grants provide need-based financial assistance to low-income students to help pay tuition, fees, room and board and other expenses. Since grant funding doesn't need to be repaid —it's essentially free money — distributing more funds through the Pell Grant would likely mean these students would take on fewer loans.
Critically, Pell Grants also ensure that the aid goes to the students who need it most, helping to increase access and make the college funding system more equitable.
2. Simplify the FAFSA®
Seven in 10 (70%) families reported completing the Free Application for Federal Student Aid (FAFSA®) for academic year 2021-22, but three-quarters were unaware the FAFSA® is available starting in October, potentially leaving thousands in first-come, first-served free money on the table, according to "How America Pays for College 2022," the annual study from Sallie Mae® and Ipsos.
The FAFSA® is the gateway to accessing more than $112 billion in grants, scholarships, and federal financial aid for higher education and states and colleges rely on information from the FAFSA® to determine need-based aid. Six years ago, the Department of Education moved the FAFSA® application start date from Jan. 1 to Oct. 1 to give families more time to complete it and better understand their financial aid eligibility earlier in the college application process. Despite those efforts, 75% of families are still unaware of the Oct. 1 open date, and only a little over half of families (54%) know all students are eligible to submit the FAFSA®. Many families also bypass the FAFSA because they don't think they'd qualify for aid or find the application to complicated.
Lawmakers recently passed a bill that would simplify the form, but more is needed, including better informing students and families about deadlines to submit the form and debunking the perception that income is the only factor the government uses to decide if a student qualifies for federal financial aid.
3. Increase Loan Transparency
Federal student loans are subjected to less rigorous disclosure requirements than private student loans. The federal borrowing process could be improved to more clearly inform students and families about their specific borrowing plans.
Sallie Mae, a private lender, offers a variety of tools to ensure responsible lending — including a scholarship search tool and a planning calculator — to help limit the debt students need to take on.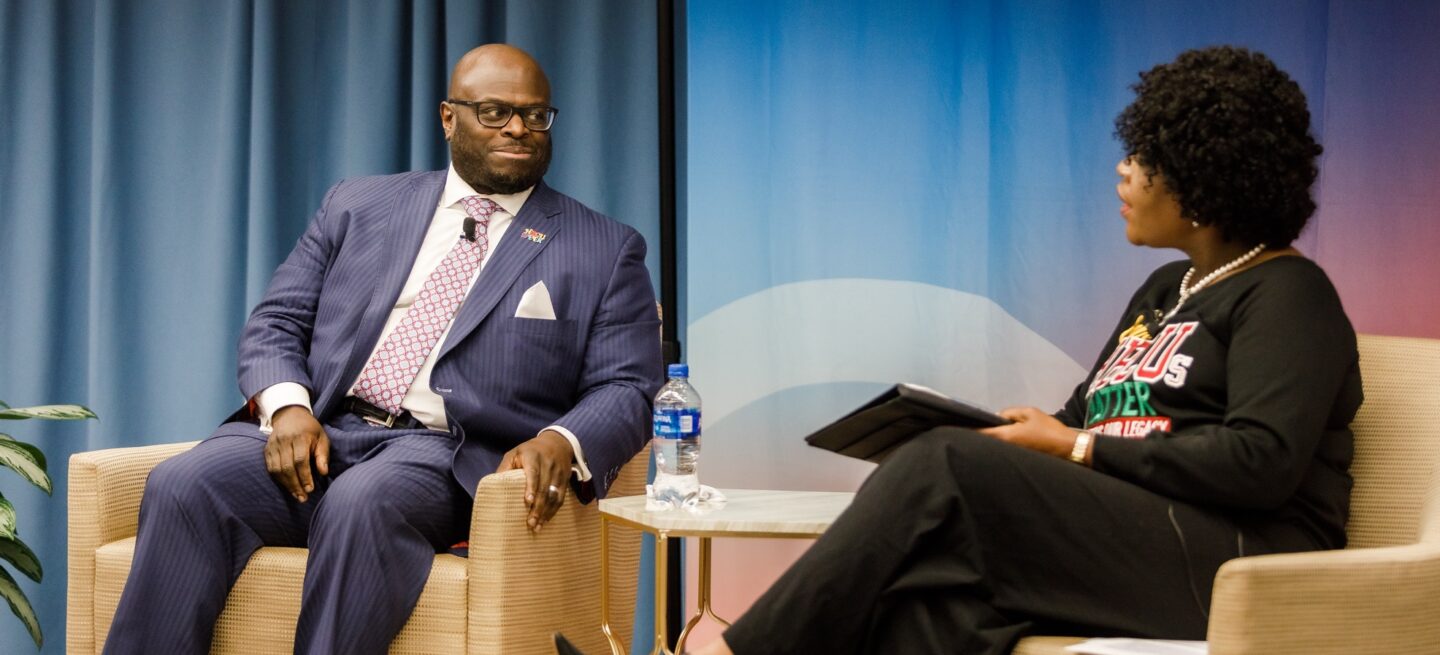 The Important Role of HBCUs in Higher Education and Why They Need More Support
Education Landscape
Sallie Mae Hosted Delaware State University President Dr. Tony Allen to Discuss Significance and Support of HBCUs
Historically Black Colleges and Universities (HBCUs) comprise only three percent of the country's colleges and universities yet produce almost 20% of all African American graduates. In a post-pandemic era with economic challenges disproportionately hitting underserved and underrepresented communities, choosing an HBCU is critical for so many students' higher education experience.
Dr. Tony Allen, president of Delaware State University – the state's only HBCU – and Chair of the Historically Black College and University Advisory Board under President Biden, recently visited Sallie Mae's Newark headquarters to share insights about the role HBCUs play in advancing access and completion in higher education, and how the private sector can further support those efforts. For Sallie Mae, supporting HBCUs has remained a focus, particularly through scholarship programs and financial education initiatives. Dr. Allen and Sallie Mae Chief Diversity Officer Lori Aiken spoke spiritedly to a standing room only audience and over 500 more telecasted about the value of an education at HBCUs and how they help in building a stronger, more inclusive, higher education system.
Some highlights and key takeaways from that conversation:
1. HBCUs play a critical role in our country.
"Today's 101 public and private HBCUs graduate more than 300,000 students annually; generate nearly $15 billion in direct economic impact; and produce 80% of Black judges; 40% of Black science professionals; 70% of Black medical professionals, and 40% of Black Members of Congress. In no small measure, HBCUs are the driving forces of Black social mobility, the defining voices of Black America, and a critical part of American global competitiveness," Dr. Allen said.

2. Scholarships matter for minority students and students from underserved communities.
Scholarships open the door to higher education for students and families who otherwise may not have access to the opportunities. Delaware State University's Inspire Scholarship provides a free four years of tuition to qualifying Delaware high school seniors. Students with a 2.75 GPA and a willingness to complete 10 hours of community service each semester are eligible.
Since launching the Inspire Scholarship, Delaware State University has seen a 15% increase in its enrollment.
"Not only are you getting a four-year tuition scholarship, but you're also getting a quality education and citizenship training that comes with it," Dr. Allen said.
To help support college access and completion, Sallie Mae partnered with The Thurgood Marshall College Fund to offer $3 million in scholarships to students from underserved communities.
To date, more than $1.5 million has already been awarded to students across the country. More than 70% of recipients of the company's Completing the Dream Scholarship program — which removes financial barriers in the way of college completion – attended HBCUs.
3. Higher education needs reform to better serve those who need public support.
Dr. Allen shared a few ideas for building a stronger higher education system, speaking about the importance of increasing funding for HBCUs to put them on a more equal playing field with predominantly white institutions.
Dr. Allen also spoke about the importance of colleges increasing their graduations rates — a top focus at Delaware State — and encouraged the federal government to triple the Pell Grant. Closing gaps in college completion for Black students will take improving graduation rates at HBCUs; changing enrollment patterns so that selective institutions enroll more black students; and increasing the support that students receive in college so that they can persist through graduation day.
Sallie Mae is proud to be a leader in supporting HBCUs and their students. As the title sponsor of the HBCU Week 2022 College Fair in Walt Disney World – an event that draws more than 3,500 college seeking students to connect with HBCU representatives – Sallie Mae recognizes the significance of HBCUs, their rich history, and the ability to impact thousands of students looking for the opportunity to attend college. It's opportunities and conversations like these that help Sallie Mae continue to transform into an education solutions company, as is our focus on additional services to support all students to, through, and immediately after college.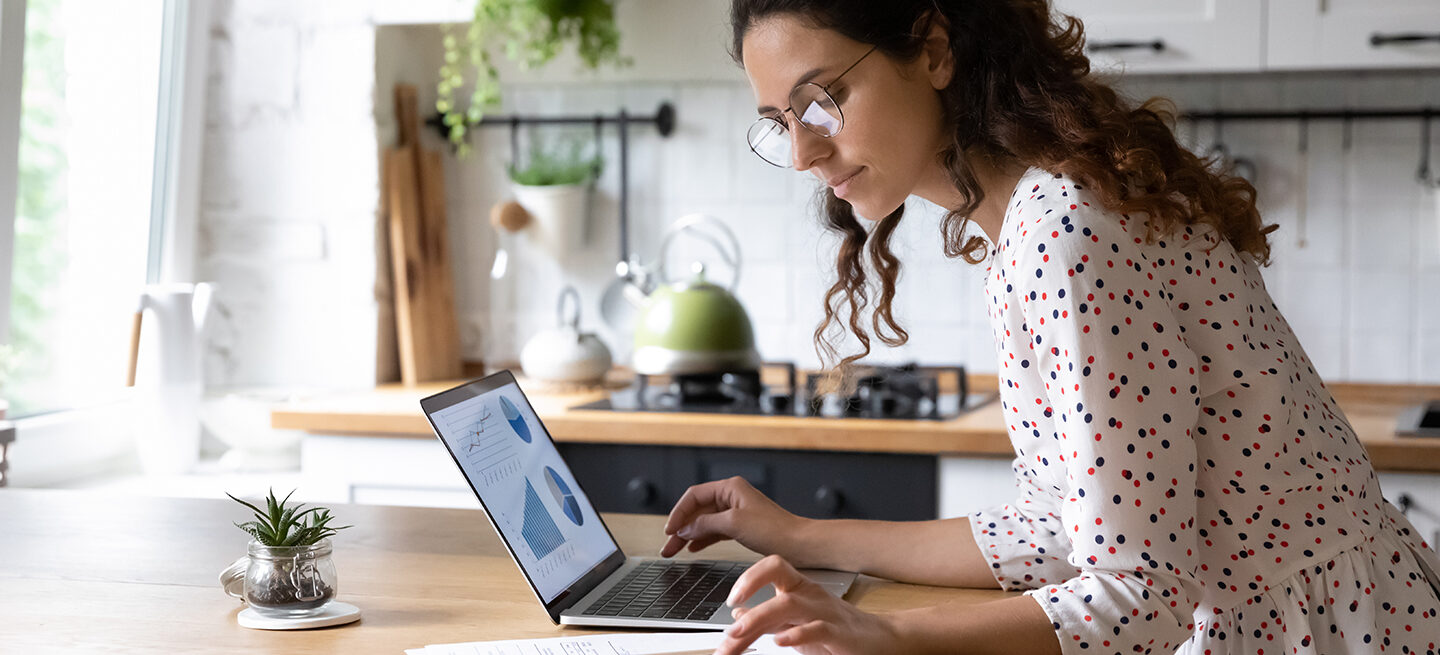 Five Ways to Get Ready for Federal Student Loan Repayment
Financial Literacy
Students with federal student loans will start making payments again in January.
When Covid-19 turned America upside down, the federal government put a pause on federal student loan repayment. The program suspended current loan payments and collection on loans in default and interest charges on all federal student loans. The Biden Administration recently announced that the program will end at the close of the year, which means nearly 43 million Americans with federal student loans will resume making regular payments in January.
While some eligible students may have up to $20,000 of their federal student loans forgiven, those with remaining balances need to get ready to begin making payments again. Although Sallie Mae only offers private student loans, many of our customers may also have federal student loans. Whether federal or private, we're here to help students get ready to repay their loans.
Check out these ways to prepare for the restart of federal student loan repayment.
1. Create a budget
Your federal student loans probably aren't your only monthly expense. Maybe you've just moved into a new place, or you purchased a car to get you to your new job. Consider your total monthly expenses, including rent, groceries and utilities. Using Sallie Mae's YourMoneyPro can help you get organized and create a plan on how to stay on top of your finances.
2. Verify your contact information
Ahead of your payment date, your federal student loan servicer will reach out to you with important information about your loan and repayment. Make sure your contact information, especially your email and home address, is up to date. Check now by logging into studentaid.gov.
3. Know how much you owe, and when you owe it
Stay on top of your loan by making sure you know exactly how much you owe and when it's due. Your payments may not resume on the same day as when you were previously making payments. Look for an email with a billing statement from your federal loan servicer, which should come at least 21 days prior to your payment due date.
Additionally, your payment amount may have changed in the last two years, depending on the remaining time to payback your loan and the current principal and interest balance left. Your billing statement will tell you how much you owe, but you can also find out by logging-in to your account.
4. Confirm enrollment in auto debit
To ensure you make your payments on-time every month, verify your enrollment in automatic payments, known as auto debit. When enrolled, you receive a 0.25 percentage point reduction on your interest rate. Even if you were enrolled in auto debit before the repayment pause, you may have to enroll again. You can sign up through your loan servicer.
5. Choose a repayment plan
Your financial situation may not look the same as it did two years ago. Find a repayment plan that works for you by using the Department of Education's loan simulator. Whether you're looking to pay off your loans faster or you already know you'll need to lower your monthly payment, there are several repayment options to consider:
Income-driven repayment (IDR) plans. IDR plans base your loan payments on your income. Requesting an IDR plan could lower your monthly payments.
Public Service Loan Forgiveness (PSLF) program. The PSLF program offers loan forgiveness on federal student loans for full-time employees of U.S. federal, state, local or tribal governments and nonprofit organizations. Employees are eligible once they've made 120 payments under a qualifying repayment plan.
Request additional relief. If you run into issues making monthly loan payments, contact your federal loan servicer to find out if you qualify for additional relief. For short-term financial hardships, you can request a deferment or forbearance to temporarily suspend payments but understand that may increase what you have to pay back in the long run.
If you have remaining federal student loans to pay back beginning in January, start preparing now to ensure you're prepared to re-enter repayment as smoothly as possible.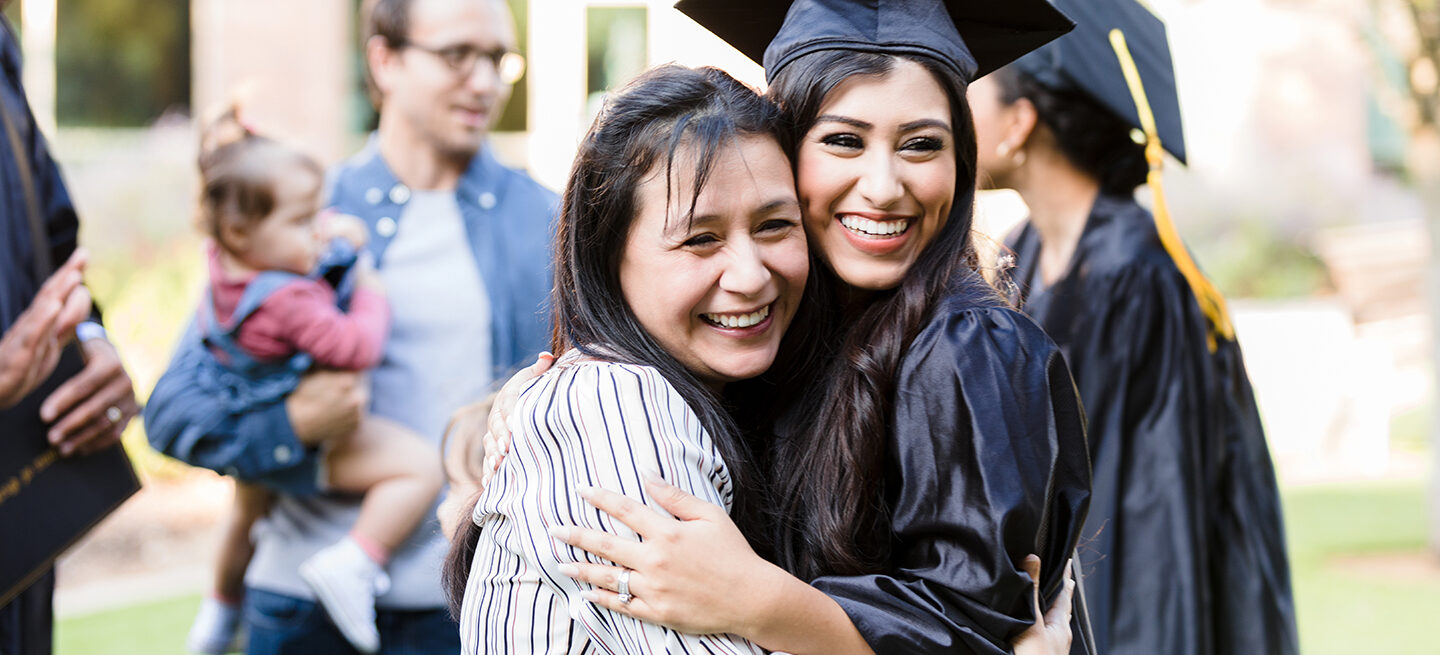 Five Things to Know About College Completion in America
Education Landscape
In 2020, around 19.4 million students started their first year of college in the fall, according to the National Center for Education Statistics. By the end of four years, 40% of those students will earn a degree, which increases to a 60% completion rate at the six-year mark.
To better understand college completion, Sallie Mae® and Ipsos conducted a new research report, How America Completes College, looking at students' journeys to college graduation, barriers to completion, and opportunities to support their success. The study compares the perceptions of higher education among Completers (young adults ages 18 to 30 who have completed a 2 or 4-year degree) and Non-Completers (young adults ages 18 to 30 who started a 2 or 4-year degree but withdrew before completing the program).
Five findings from the research include:
1. First-Generation Students Need More Support
Nearly 70% of Completers have at least one parent who graduated from college, compared to 51% of Non-Completers. This suggests that for first-generation students, degree completion rates tend to be lower.
Previous research has also shown less than one-third of first-generation students plan to submit the FAFSA (Free Application for Federal Student Aid), a key step to receive financial aid.  This supports findings that first-generation college students require additional financial, academic and social support while completing their program.
2. Completers are Confident and Committed to Higher Education
Nearly three-quarters of Completers said they decided to attend college before reaching high school, with 60% saying they "always" knew they would go. Nine-out-of-ten Completers were confident a college would accept them, and 89% felt sure they'd graduate.
In comparison, more than half (55%) of Non-Completers decided to pursue higher education after they started high school; 34% decided to attend college during their junior year or after.
One more critical difference: Nearly 60% of Completers were confident in their family's ability to pay for their degree.
3. Completers More Likely Had a Plan to Pay for College
Completers were more likely to prepare for college by discussing the application process with their family, taking Advanced Placement or International Baccalaureate classes, and preparing to pay for school.
Overall, 42% of Completers had a plan to pay for college education before while only 26% of Non-Completers had a plan.
Research has also underscored the connection between planning to pay for college and maximizing the choices a student has when selecting a college. 
4. Completers View College as Investment
An overwhelming majority of Completers — 82% — consider a college degree an investment in their future, compared to just 58% of Non-Completers.
Moreover, 60% of Completers knew the exact career or the general field they wanted to work in when starting college.
5. Non-Completers Don't Feel Supported
Nearly all Non-Completers – 92% — report being motivated by a parent, teacher, high school counselor or friend to go to college, but once on campus they lose that sense of support.
More than 40% of Non-Completers rated resources for academic, financial and mental health as fair or poor. This lack of support is compounded by the issues Non-Completers report, including difficulty prioritizing mental health, struggling to find the right career path or major, and financial difficulties.
---
These findings demonstrate the importance of talking regularly about the options for higher education— including trade and vocational schools — and options to pay for those schools.
They also highlight the need to provide financial support to first-generation college students, low-income students and those from traditionally underserved communities who are more likely to be at risk for not completing their degree or career program.
Resources should be focused on these students, so they can complete college confidently with greater access to scholarships and grants. Sallie Mae® is proud to be supporting through a scholarship program with Thurgood Marshall College Fund to help students from underserved communities access and complete college.
It's one of the many ways Sallie Mae® is working to ensure more students achieve their dreams of earning an advanced degree.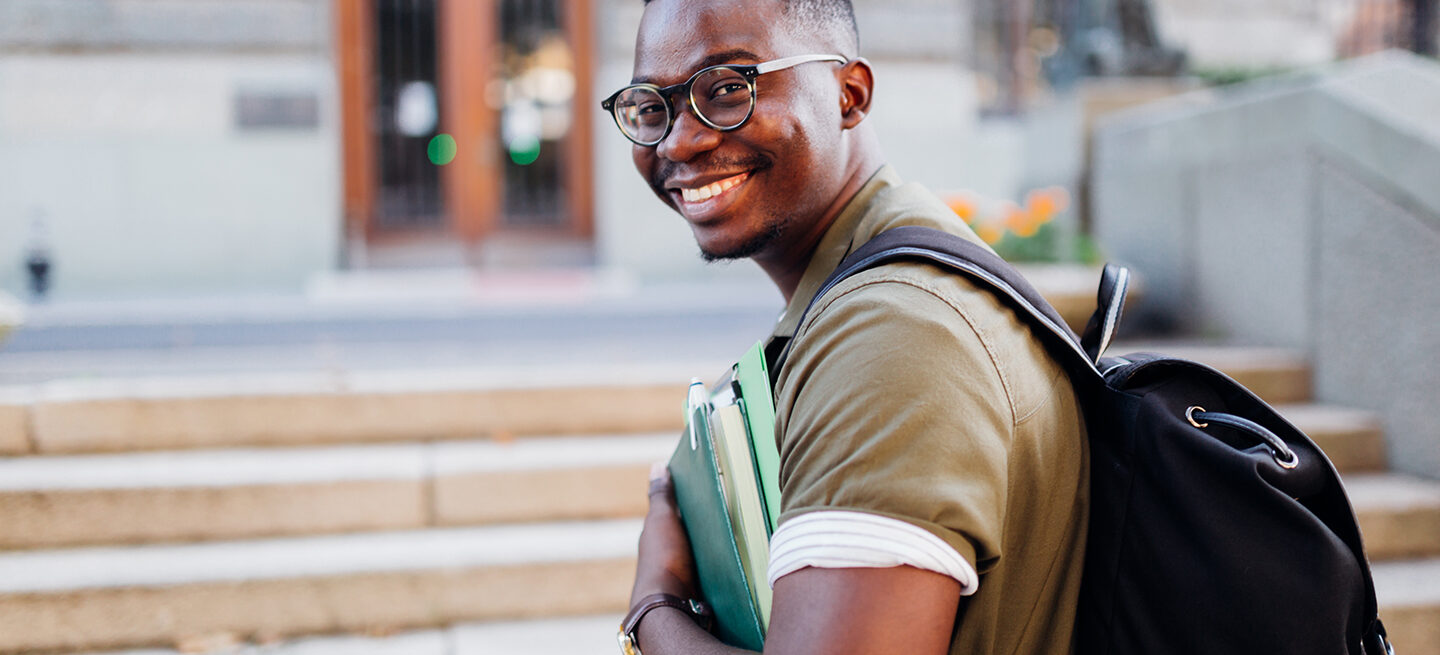 Three Ways Sallie Mae is Powering Confidence for All College Students
Accountability
Sallie Mae's® mission is to power confidence for students and families along their unique journey through higher education. As a private student loan lender, we continue to prioritize providing families with the tools, resources and – if needed – responsible financing as they navigate to, through, and immediately after college.
Here are three examples of how we're doing that:  
1. Simplifying College Planning
Earning a college degree sets students up for long-term success but applying to and paying for school can be complex. Sallie Mae® provides students and families a variety of free tools aimed at simplifying the process.
Our free scholarship search tool provides information on more than 6 million scholarships collectively worth up to $30 billion, and our planning calculator allows students to enter their savings, scholarships, grants and loans to determine the full cost of attending a school.
2. Awarding Scholarships
As part of an effort to support access and completion in higher education, Sallie Mae® has committed millions in scholarships to support students from underserved communities.
Through academic year 2023-2024, The Sallie Mae Fund is partnering with Thurgood Marshall College Fund to provide $3 million in scholarships to help minority students and students from underserved communities access and complete higher education.
"Higher education transforms lives, and we're committed to removing the financial barriers that so often prevent students from persisting to degree completion," said Dr. Harry Williams, President and CEO of Thurgood Marshall College Fund. "That's why we are thrilled to partner with Sallie Mae® on this scholarship program."
Scholarships from Sallie Mae® continue to open the door to higher education for students and families who otherwise may not have access to these opportunities.
"As a first-generation and low-income student, I would not be able to pursue a legal education without the generosity of others," said Vanessa Agudelo, a J.D. candidate at Harvard Law School who received a Sallie Mae® Bridging the Dream scholarship last year. "For students like me, getting accepted into the law school of your dreams is not enough. This scholarship has provided me with the financial resources to allow me to pursue my dream of becoming an education lawyer and increasing educational opportunities for vulnerable communities."
3. Advancing Financial Education
For many students and families, paying for college is one of their first major financial decisions and research continues to show those with a plan are better prepared and more confident in meeting those costs. Research also shows that families are hungry for more financial education in high school. Last year, Sallie Mae® offered free financial literacy curriculum to high school students and their families on topics about saving, budgeting, financial aid, student loans, and repaying loans responsibly.

Through our college savings program, SmartyPig, we partnered with various personal finance experts to teach money management and saving tips for students and families with a focus on those from traditionally underserved communities.

In addition, Sallie Mae® also offers financial education for students after graduation. The program provides lessons on how to budget, manage debt, and build and maintain good credit.  
These are just some of the many ways we're Powering Confidence – supporting students and families on their journeys to, through and immediately after college. Learn more by reading our Corporate Social Responsibility report.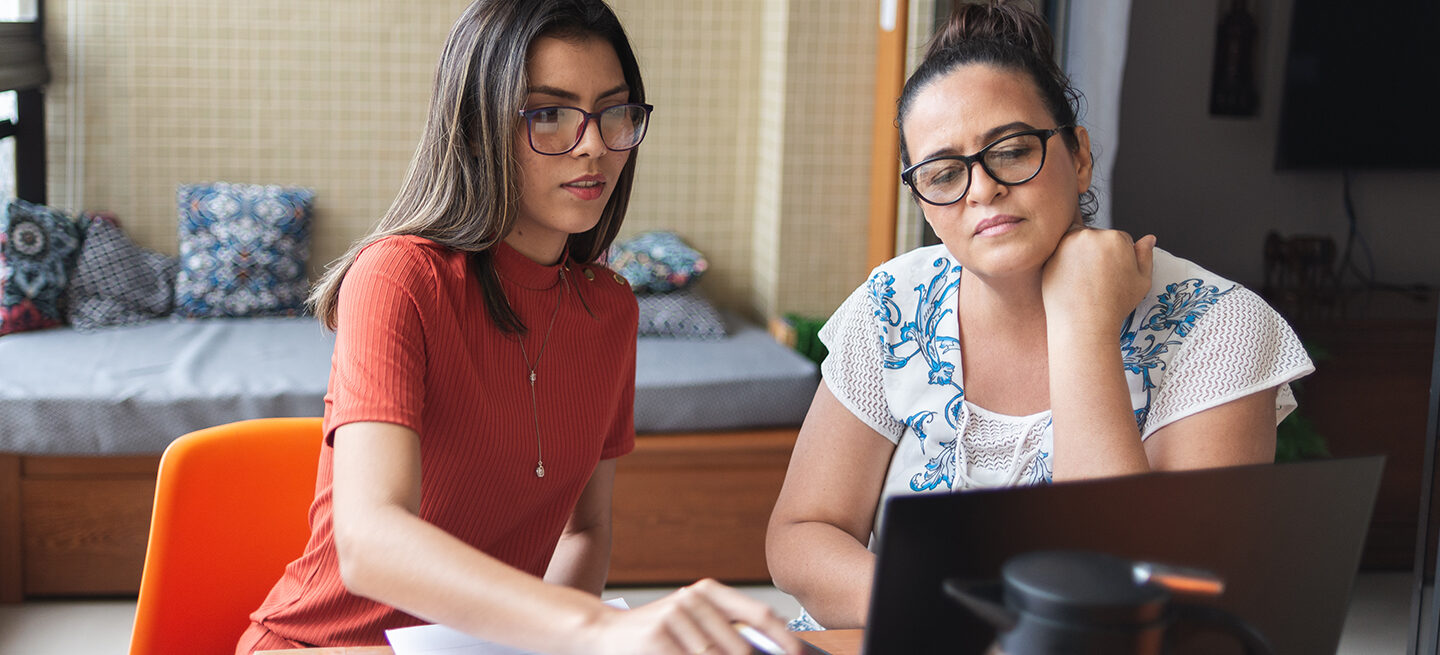 College Confidence: 5 Things to Know About How Families Feel About Paying for College
Financial Literacy
More than 81% of college-bound students view a degree as their ticket to better jobs and opportunities in the future. Yet, nearly half of students and families feel stressed when thinking about how to plan and pay for higher education, according to Sallie Mae® and Ipsos' recent College Confidence: What America Knows About Paying for College report.
Navigating through scholarships, grants, loans, and other financial aid can feel overwhelming—especially for first-generation college students but it doesn't need to be. That said, those conversations about how to pay for college should start early. Sallie Mae® provides students and families with free tools and resources to help them make informed decisions about their higher education.
Here are five findings from the report you should know:
1. Federal Student Loan Options Can be Confusing
Almost half of families expect to borrow money to pay for college, but roughly the same number of families don't know federal loans need to be repaid. Specifically, less than half of college-bound families correctly identified direct subsidized loans (47%), direct unsubsidized loans (46%), and the Parent PLUS loans (41%) as money that needs to be repaid. More than two-thirds of families, however, know that private student loans need to be repaid.
The benefits of understanding loan options can help significantly once it's time to start paying them back and avoid could families taking out loans without understanding their long-term impact.
2. The Cost of College Drives Decisions
Many families eliminate colleges based on cost – before researching available scholarships, grants, and other financial aid. However, according to the 2022 What America Knows about Paying for College report, an overwhelming percentage of families agree that investing in their student's future by earning a college degree will create more opportunities, and are willing to stretch financially to make it happen.
Families where the student is the first to attend college, often called first-generation families, are more likely to face additional financial barriers when it comes to accessing and completing their education.
Two-thirds of first-generation households, for example, earn less than $100,000 annually, compared to just 22% of those families with a parent who attended college. Just 35% of first-generation families feel confident about paying for college and, 44% are unaware of resources available to help them plan and pay for college.
For families looking to understand the breakdown of college costs, Sallie Mae® offers a free college planning calculator. It allows students to enter savings, scholarships, grants and loans and see the full cost of attending a school, and helps students identify the right school within their budget and responsibly assess college costs.
3. Understanding Financial Aid Packages Can be Challenging
While families may be generally familiar with financial aid, there's confusion about individual components of financial aid packages. In fact, nearly four in ten families (37%) are not aware of what information is included in financial aid offers from colleges and universities.
Moreover, 42% agree they need help planning to pay for college, with 43% believing there are too few resources to help pay for education and 40% feeling that the available options are overwhelming.
4. Too Many Families Skip The FAFSA
Although nearly three quarters of families have heard of FAFSA, the Free Application for Federal Student Aid, only 62% plan to submit it.
First-generation families are even less likely to submit the form (32%), even though almost half agree an increase in Pell Grants and need-based financial aid would help them pay for college. Even fewer families—20%—feel equipped to complete the application.
Nearly a third of families believe the FAFSA is a waste of time if parents make "too much" money to qualify for financial assistance. The government bases the need for aid on various factors, so it's crucial for all families to fill out the application no matter what their financial situation looks like.
Failing to complete the FAFSA can mean students and families could miss out on thousands of dollars in free money like scholarships and grants or federal financial aid.
5. Confusion Over Availability of Scholarships
Scholarships are available for a wide range students and interests — vegans, left-handers, Pokémon players, and Star Trek fans — but nearly half of families believe scholarships are only for star athletes or those with the best grades.
Unlike loans, scholarships do not have to be paid back, making them a vital tool for making college more affordable and minimizing debt. All students and families can use Sallie Mae's free scholarship search tool to access more than six million scholarships, worth up to $30 billion. Students enter their interests and hobbies and receive a report of scholarships they may be eligible for, simplifying the search process.
---
Whether borrowing a federal or private student loan, Sallie Mae® is here to help any and all students and their families confidently navigate the college planning and payment process. Our goal is to set more students up for long-term success.
Our suite of free tools — available to all students and families — is available at salliemae.com/makeaplan