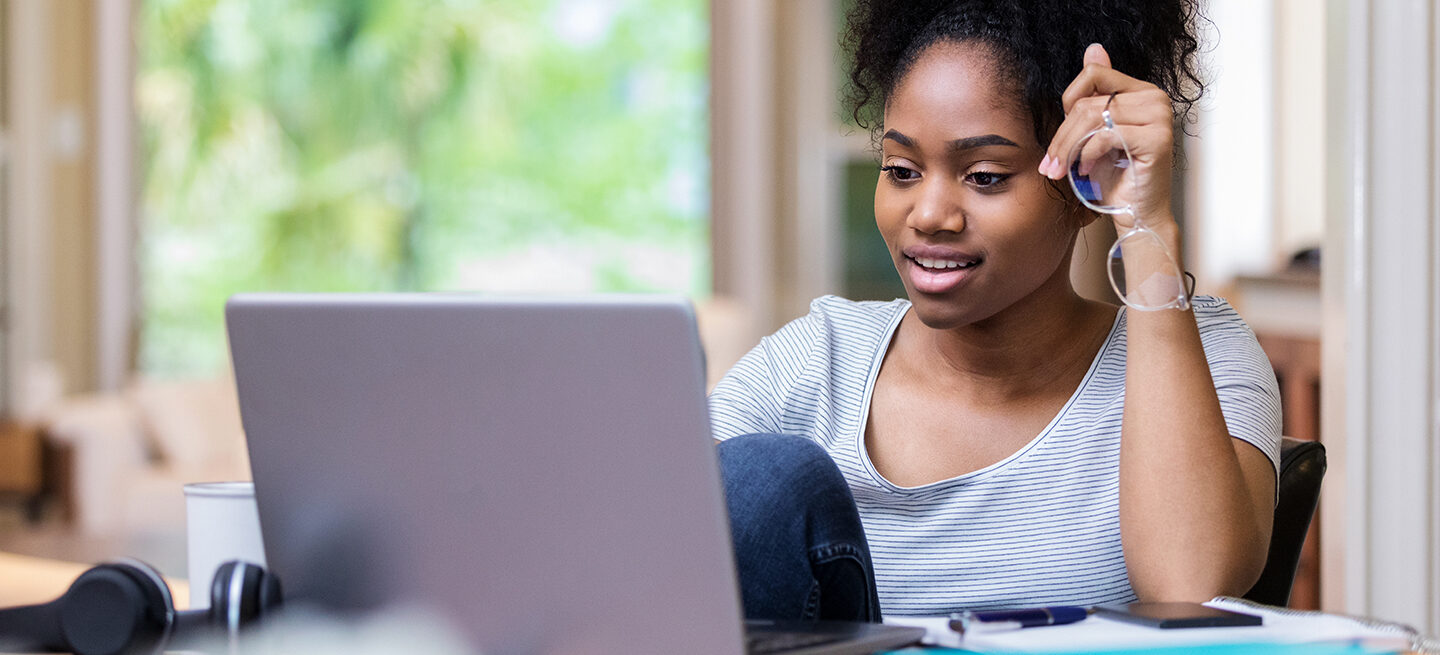 Three Ways to Reduce Student Loan Debt
Accountability
Each year, the amount of student loan debt held by Americans grows. It reached a record-breaking high in 2021 at $1.7 trillion, more than four times its 2005-level of $391 billion.
The vast majority — 92% — of this debt is from federal loans. Meaning, less than $1 out of every $10 of student loan debt is a private loan.
Here are three policy changes the federal government could enact to reform the student loan system and support students and families who need financial assistance:
1. Meaningfully Increase Pell Grants
Pell Grants provide need-based financial assistance to low-income students to help pay tuition, fees, room and board and other expenses. Since grant funding doesn't need to be repaid —it's essentially free money — distributing more funds through the Pell Grant would likely mean these students would take on fewer loans.
Critically, Pell Grants also ensure that the aid goes to the students who need it most, helping to increase access and make the college funding system more equitable.
2. Simplify the FAFSA®
Just 68% of families filled out the FAFSA in the 2020-2021 academic year, according to Sallie Mae® and Ipsos' "How America Pays for College 2021" research report. That's the lowest level in the 14-year history of the report.
In addition, 44% of families who didn't file believed they wouldn't qualify for any federal financial aid, and 34% said they missed the deadline, found the application problematic or too complicated, or didn't have the time. Not completing the FAFSA, however, means families could be leaving thousands of dollars in scholarships, grants, and work study on the table. Lawmakers recently passed a bill that would simplify the form, but more is needed, including better informing students and families about deadlines to submit the form and debunking the perception that income is the only factor the government uses to decide if a student qualifies for federal financial aid.
3. Increase Loan Transparency
Federal student loans are subjected to less rigorous disclosure requirements than private student loans. The federal borrowing process could be improved to more clearly inform students and families about their specific borrowing plans.
Sallie Mae, a private lender, offers a variety of tools to ensure responsible lending — including a scholarship search tool and a planning calculator — to help limit the debt students need to take on.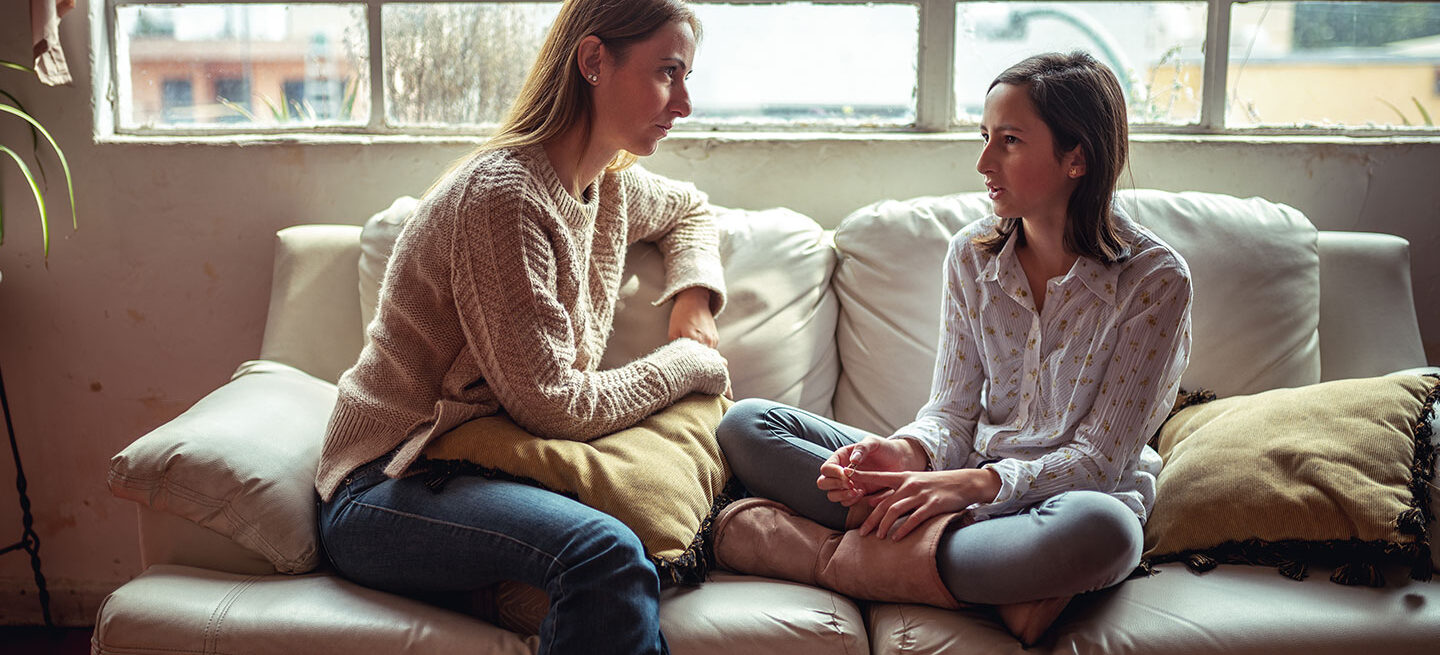 Who Sallie Mae Is — and Isn't
Accountability
We're in the business of providing responsible financial tools – and financial literacy
The Sallie Mae® of today might surprise you. We're no longer a government student loan servicer — in fact, we're a completely different business and have been for nearly a decade. Today, we're a bank offering financing, such as private student loans, and free college planning resources to students and their families.
Sallie Mae is not a federal loan servicer.
The name Sallie Mae has been around since the '70s, but the company who uses the name today is actually pretty new.
When Sallie Mae first formed, it was a government-sponsored enterprise servicing federal student loans — or loans made by the government. But in 2014, it split into two separate companies. The Sallie Mae of today took the name and became a consumer banking business. The other company became Navient — a name you may recognize today if you have a federal student loan — which works in the federal loan servicing business. Importantly, the two companies are independent and not associated with one another.
Of the $1.71 trillion outstanding student loan debt in 2021, $1.59 trillion – or 92% – was made and held by the federal government. The remaining 7.61% of student loan debt was held by numerous private lenders, including Sallie Mae.
Sallie Mae is in the business of fair and responsible lending.
Sallie Mae's approach to loans is shaped by our responsible lending philosophy — that students and families should not be overburdened with loans that they won't be able to repay. We believe that college should be affordable, equitable, and accessible for all students, and we're committed to making that a reality. That's why we believe private loans should be used to fill the gap between resources available to students and the remaining cost of college, and not as a first resort. Simply put, students shouldn't pay more for college than necessary.
In fact, taking out a private loan is the last step of our three-step approach used to guide students and their families through all of their options. The first step is to find money you won't have to pay back, or 'free money', such as scholarships and grants. The second step is to explore federal student loans by filling out the Free Application for Federal Student Aid (FAFSA) and gaining access to the $150 billion in federal aid available through the government.
And our fair lending approach works. In 2021 alone, Sallie Mae provided support to more than 420,000 students and families seeking financing for college and graduate studies. In addition, 98% of loans in repayment were managed successfully, and less than 2% of loans defaulted.
Sallie Mae is committed to helping students succeed.
Providing loans is just one part of how Sallie Mae achieves its mission of powering confidence for students. We know how critical financial literacy is to future success, which is why we provide free financial planning tools for anyone to use, whether they're a Sallie Mae customer or not.
We guide students and their families by emphasizing financial literacy from day one – before they even take out a loan. Our array of tools and resources to help students plan and pay for college are available for free on our website.
Examples of our tools include:
A free scholarship search tool that matches students with scholarships based on their skills, activities and interests. Last year, it matched 24,000 students with a total of $67 million to cover college costs. We have a version for graduate students, too, home to more than 950,000 scholarships worth up to $1 billion.
We provide a variety of financial literacy calculators to help customers understand how to best save and pay, including a college cost calculator, college planning calculator, and student loan payment amount estimator.
Our Sallie Mae Fund Bridging the Dream Scholarship Program provides millions of dollars to support low-income and minority students to help improve college access and completion rates in the nation.
If students do decide to take out private student loans with us, we want to make sure they're informed. We provide clear communications regarding their choices, including the option for undergrad and grad students to make payments while in school. Nearly half of Sallie Mae customers go this route, which helps save on the total cost of their student loans. We also provide consistent communication regarding their loan balances, including an annual statement detailing what they owe.
We know that financing higher education is complex and confusing, but Sallie Mae is here to make sense of it all. That means ensuring students and families feel confident and informed about how to plan and pay for higher education, and if they need to borrow, we'll provide responsible options that power them throughout their unique journey.
FAFSA is a registered service mark of U.S. Department of Education, Federal Student Aid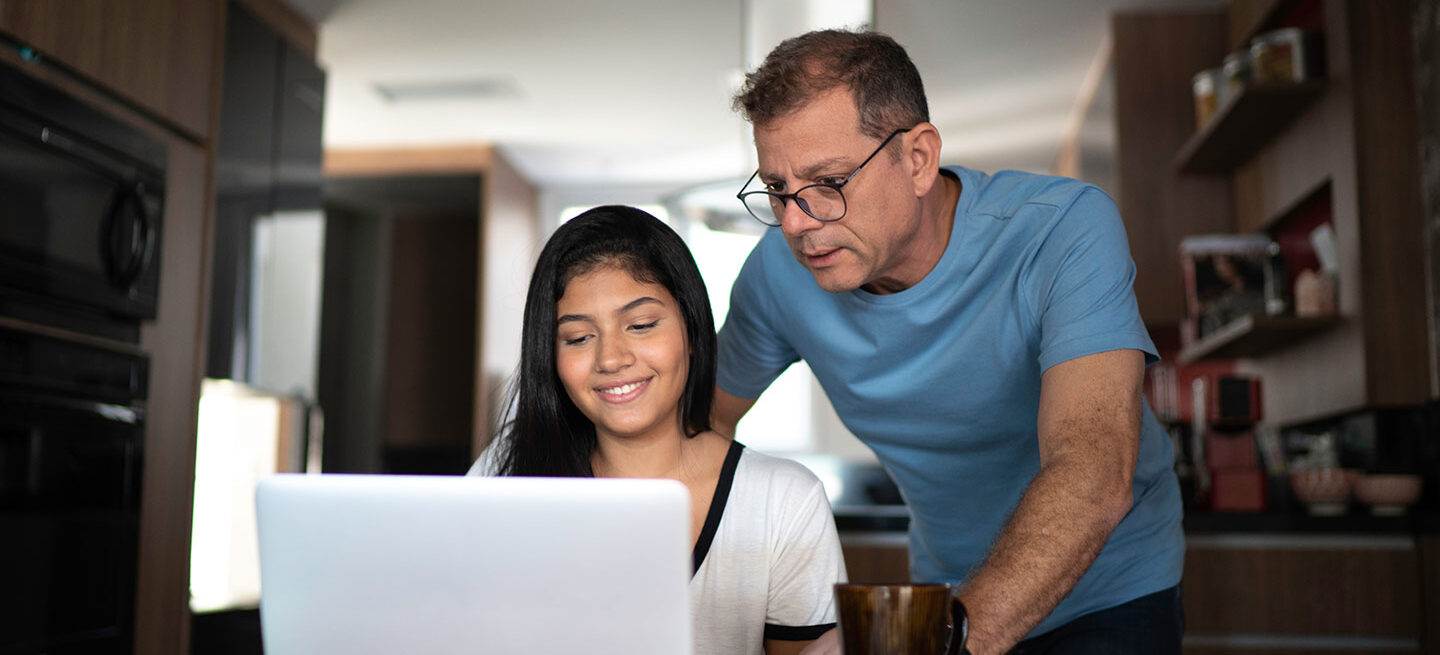 Report: Vast Majority of Students and Families Effectively Managing Private Student Loans
Accountability
The latest Private Student Loan Report from MeasureOne provides a helpful glimpse into the private student loan industry — and some of the findings may surprise you.
Contrary to student debt-related headlines, students and families continue to effectively manage private student loan payments today. In fact, the overwhelming majority are back to making regular payments despite the pandemic, and fewer than 1% of loans are defaulting annually.
Private student lenders have an approach anchored on strong underwriting, assessing the borrowers' ability to repay. High rates of cosigner participation also help keep delinquency and default rates low. This year was no different, with these rates at their lowest since 2015 — accounting for less than 1% of all private student loans across the industry.
Private student loans make up approximately 8% of outstanding student loans. The remaining 92% — roughly $1.59 trillion — are federal loans that are owned or guaranteed by the Department of Education. Recent stories have shed more light on some of the issues around federal student loan repayment.
Sallie Mae is committed to helping students achieve their higher education goals — and the last year-and-a-half was no exception. By empowering students with the knowledge, tools, and resources to make smart financial decisions, Sallie Mae can set them up for a lifetime of success and confidence.
Click here to view the full MeasureOne Private Student Loan Report.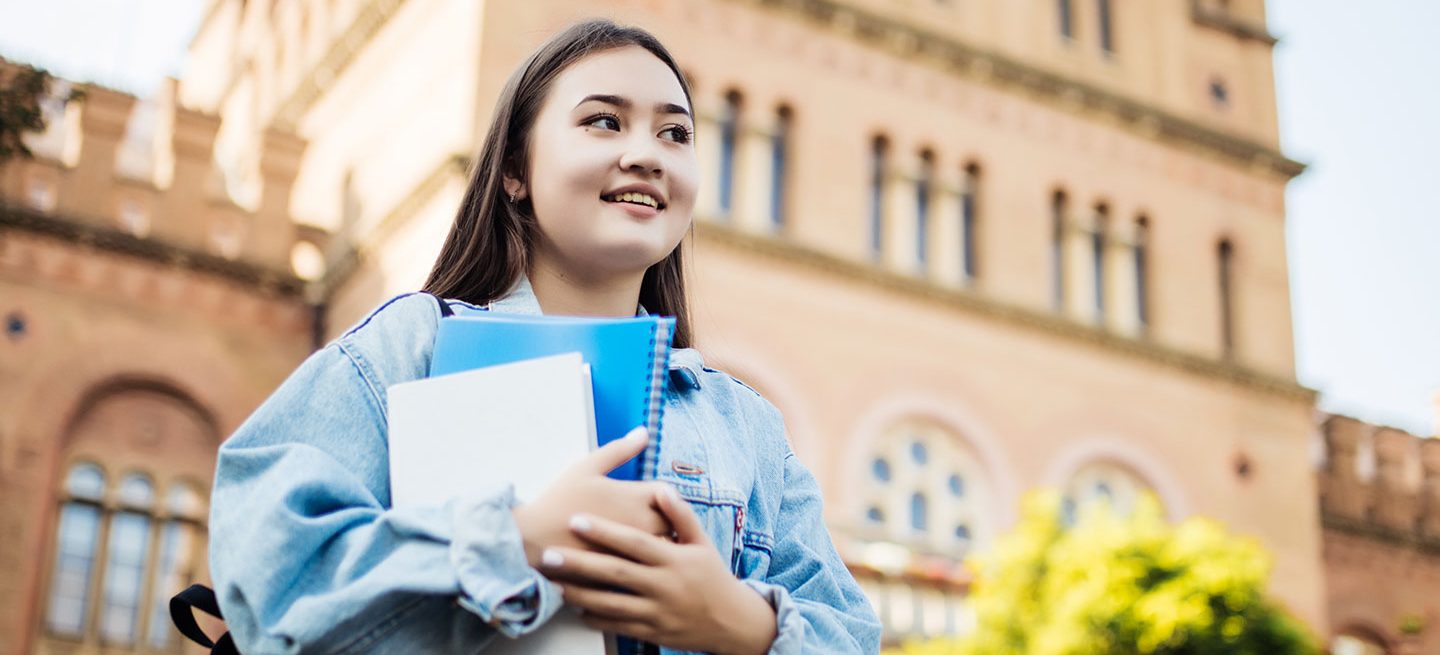 Increasing Access and Opportunity Through Higher Education
Accountability
2020 presented many challenges to everyone — from battling the COVID-19 pandemic to addressing deep racial inequities that exist in our nation.
As part of its core operations, Sallie Mae® worked to alleviate the economic pressure caused by the pandemic and is making contributions toward the shared goal of closing the racial achievement gap. Sallie Mae's commitment to powering confidence is not just good for business. It's good for everyone.
Here's how Sallie Mae helped increase access and opportunity through higher education in 2020:
Powering Community
The Sallie Mae Fund committed $4.5 million in scholarships and grants to promote diversity in higher education and advance social justice. This included a $3 million scholarship program with Thurgood Marshall College Fund to provide scholarships help minority students access higher education and complete their post-secondary programs.
In addition to scholarship support, Sallie Mae put $2.2 million toward charitable contributions in 2020. The Sallie Mae Fund contributed $1 million to local food banks where team members live, work, and serve. This contribution resulted in 2 million pounds of food, 900,000 meals, and personal protective equipment for food bank staff and volunteers.
Sallie Mae employees play a critical part in our efforts to power local communities. As protests and demonstrations led many local businesses in Delaware to board up their storefronts, Sallie Mae team member Jannah Williams partnered with local artists to turn boarded up storefronts into inspirational canvases. Her mural addressed our nation's history of racial injustice and combined a collection of newspaper articles covering racism over the last two hundred years with images of civil rights leaders and the simple message: "We just want a kinder world than this."
Powering Customers
As a leader in private student lending, we work hard to help students and families more easily access and complete higher education, and we provide a number of free tools to help them achieve that. In the 2019-2020 academic year, more than 24,000 students reported receiving at least one scholarship via our free scholarship search tool, covering $67 million in college costs. In light of the COVID-19 pandemic, Sallie Mae also offered tailored relief programs to give customers the ability to pause student loan payments.
We also launched a new tool to help more students maximize federal and state aid, including scholarships, grants, work study, and federal loans. The tool reduces the average time it takes to complete the FAFSA® from 55 minutes to less than 20 minutes. We encourage students to file the FAFSA before considering private student loans.
We also recommend students and families use our 1-2-3 approach to paying for college — first scholarships and grants, then federal student loans, and finally private student loans to fill the remaining gap. And year after year, our fair and responsible approach to lending works. In 2020, 97% of Sallie Mae loans in repayment were being successfully managed, less than 2% of loans default annually.
Powering Team Members
Sallie Mae's mission-driven approach extends beyond the students we support — it applies to our team members, as well. We strive to maintain a diverse and inclusive workplace, which is made possible by team members who actively listen and learn from another. To that end, we launched Diversity and Inclusion listening tours in 2020 to provide team members with a safe space to explore discussions about race, gender, identity, religion, age and background. Hundreds participated in these virtual discussions, which sparked conversations with leadership and team members for the remainder of the year.
Powering the Environment
Higher education is not our only priority at Sallie Mae — managing our environmental impact is also top of mind. From upgrading our facilities to reducing energy usage, to reducing our carbon footprint by migrating to cloud servers, we were able to reduce our energy expense in the office by 10%. We also reduced our paper usage and waste by 60% last year.
We're helping our customers go green, too, with our transition to electronic statements. By the end of 2020, 88% of our customers opted out of paper statements and into the greener option of electronic statements.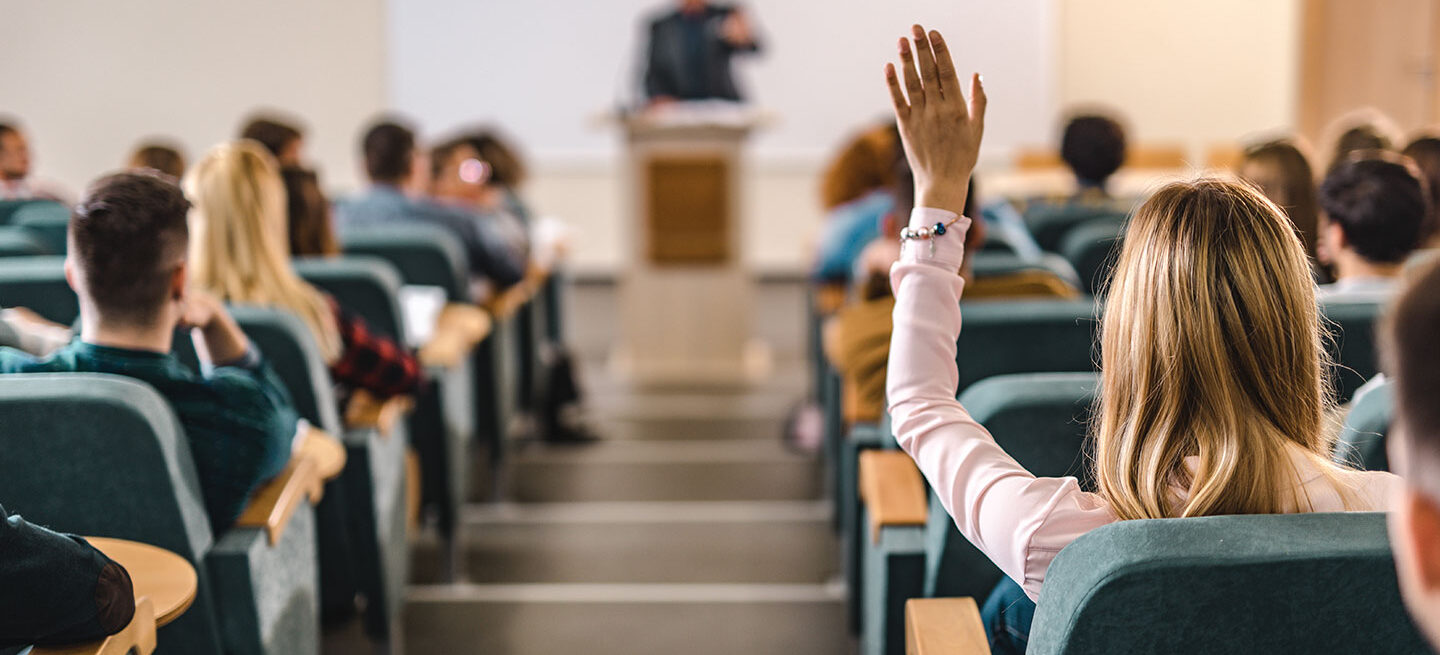 Putting it in Perspective: Sallie Mae's Role in Higher Education
Accountability
Student loan debt on the rise.
The amount of outstanding student loans in the U.S. has been on the rise for years, and it reached a record-breaking high in 2020 at $1.57 trillion. This is a four-fold increase since 2005, when student loan debt totaled just $391 billion.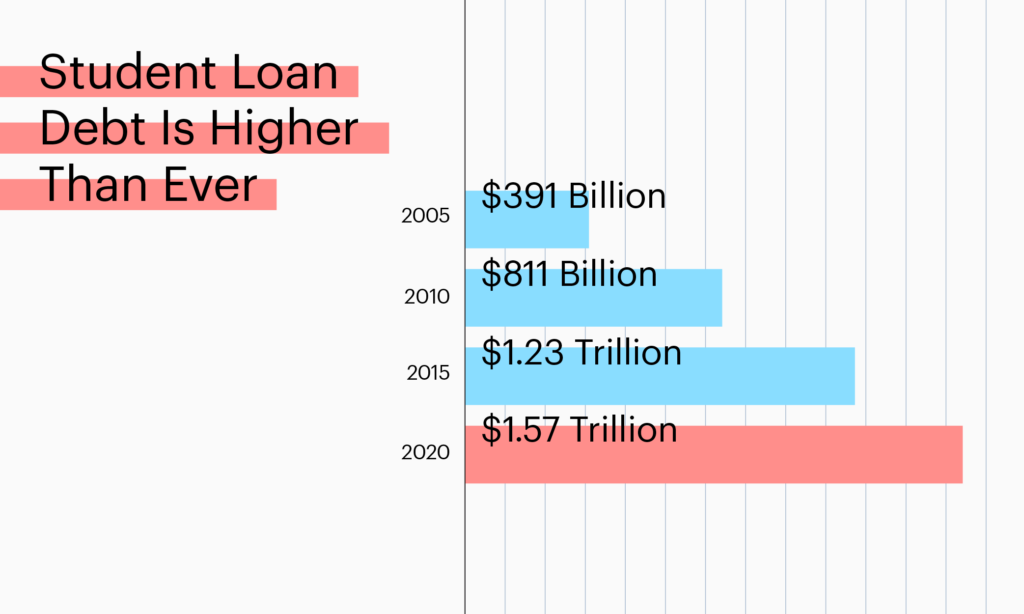 Federal v. Private: What's the difference?
The federal government is the largest provider of student loans. In fact, the federal government holds 92% of all student loan debt, meaning fewer than $1 in $10 of student loan debt is owed to private lenders. Private student loans, like those originated by Sallie Mae®, are recommended as supplemental support for students and families who have financed the bulk of their education with income and savings, scholarships and grants, and aid from the federal government.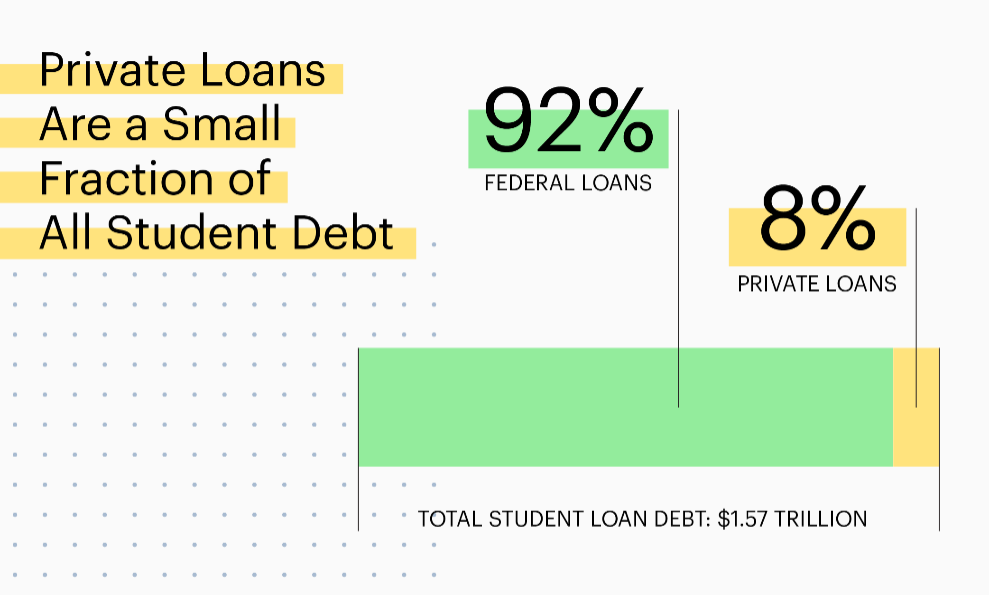 How does Sallie Mae Help?
With Financial Planning Calculators for Students & Families
Paying for higher education should be simpler and students should be informed, understanding loan choices and how repayment works before committing to a loan. Sallie Mae's easy-to-use online financial planning tools and resources make it clear how the choices students make today can affect their lives tomorrow.
In 2020, Sallie Mae helped 420,000 students and families finance their education, and that lending philosophy is working: 97% of Sallie Mae loans in repayment are being successfully managed, and less than 2% default annually.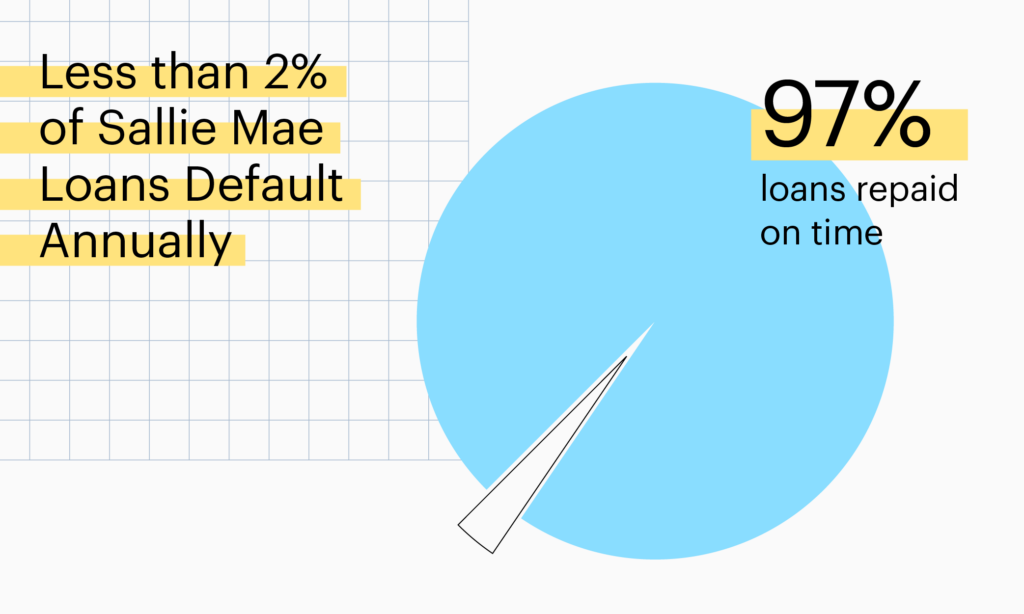 With Free Scholarship Search Tools
In the 2019-20 academic year, 58% of families used scholarships to pay for college, the second biggest source of funding after student loans. Sallie Mae provides a free scholarship search tool aimed to help students and families source more free money they can put toward college. Last year, 24,000 students earned at least one scholarship using the tool, covering $67 million in college costs.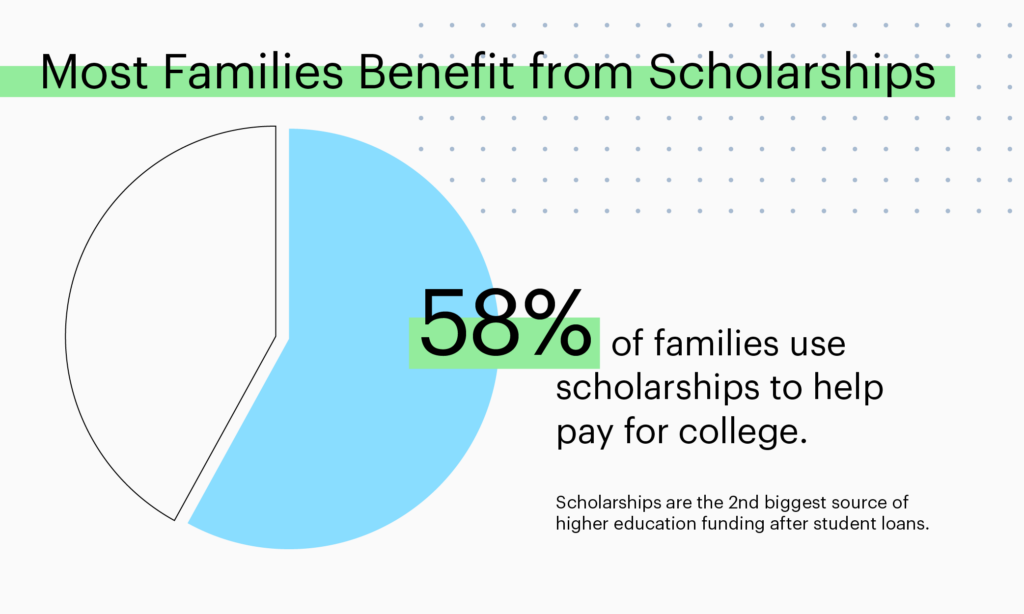 By Making Applying for the FAFSA® Easier
In the 2017-18 academic year, 83% of families filed the Free Application for Federal Student Aid (FAFSA). In the 2019-20 academic year, only 71% did. Fewer families are filing for aid, which means they may be missing out on thousands of dollars of money for higher education. To help, Sallie Mae launched a tool that makes filing the FAFSA easier and quicker — and it's free.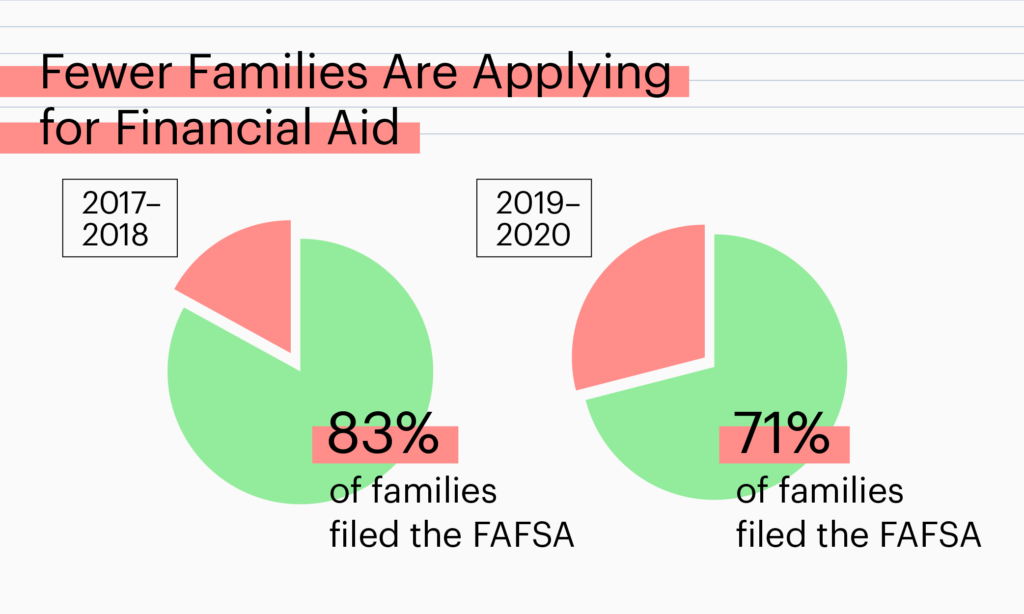 FAFSA is a registered service mark of U.S. Department of Education, Federal Student Aid