Category:
Education Landscape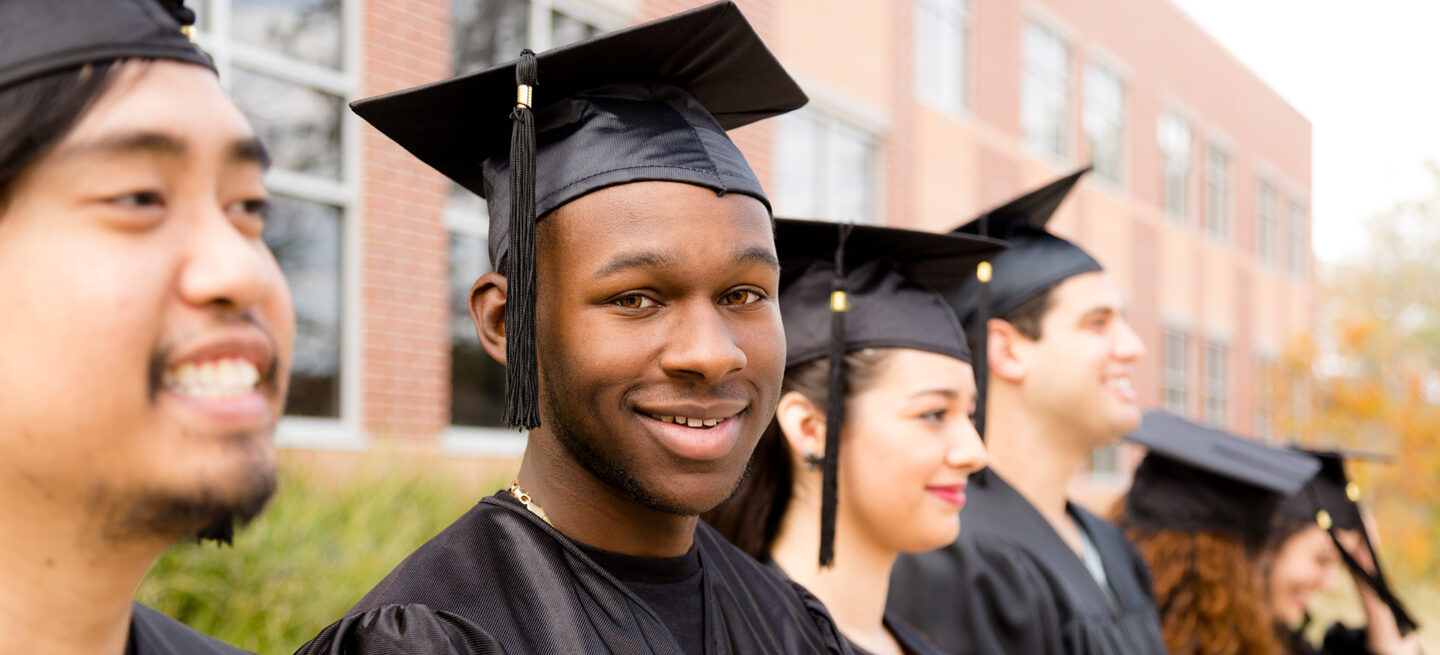 Sallie Mae Awards $250,000 in Scholarships to Increase Access to Higher Education
Education Landscape
To commemorate National Scholarship Month, Sallie Mae announced the latest recipients of its Bridging the Dream Scholarship for High School Seniors. The Sallie Mae Fund, the company's charitable arm, has partnered with Thurgood Marshall College Fund for the last three years to award scholarships to deserving under-resourced and underrepresented students.
This year's 27 deserving high school students were awarded up to $10,000 each to access higher education.
The diverse and impressive Bridging the Dream scholarship recipients were selected from more than 1,100 applicants nationwide and a majority are attending Historically Black Colleges and Universities. They are pursuing a diverse range of degrees, including criminal justice, musical theater, social work, engineering, and more.
Meet this year's outstanding students.
---
2023-2024 Bridging the Dream Scholarships Recipients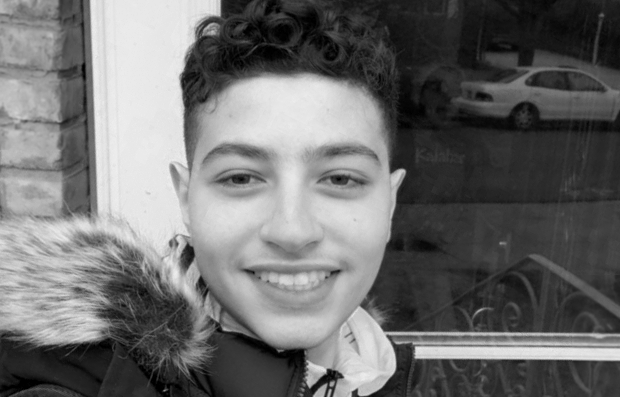 Mohamed Adam
Hometown: New Hyde Park, N.Y.
College: Stony Brook University
Major/Minor: Political Science and Economics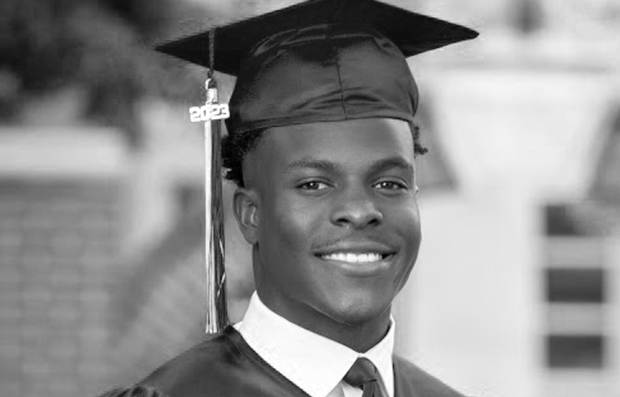 Nicholas Allen
Hometown: Milton, Ga.
College: North Carolina A&T University
Major/Minor: Biology, Business Finance and Engineering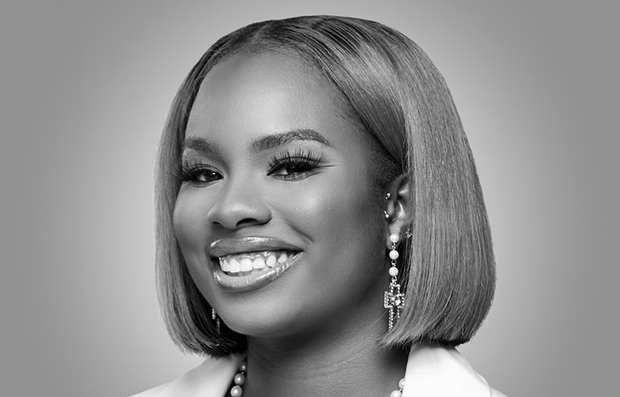 Azhyia Clemons
Hometown: Rochester, N.Y.
College: North Carolina Central University
Major/Minor: Pre-Law, Political Science and Accounting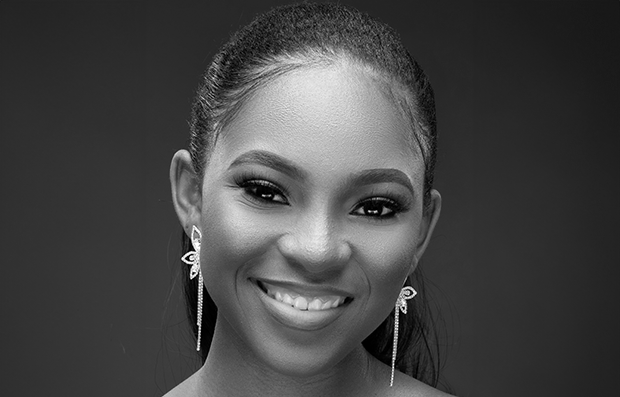 Madison Corzine
Hometown: Fort Worth, Texas
College: Spelman College
Major/Minor: Political Science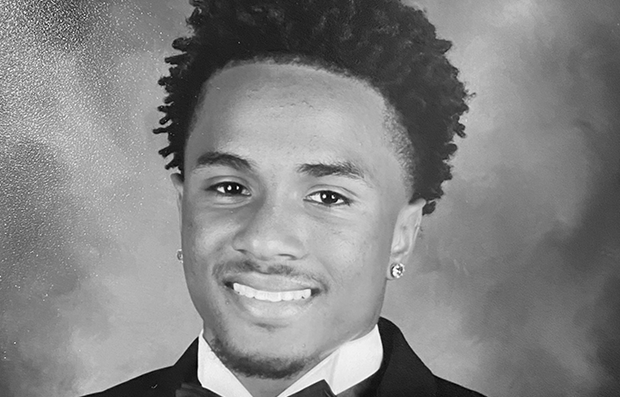 Emery Delbridge
Hometown: McDonough, Ga.
College: Savannah State University
Major/Minor: Environmental Science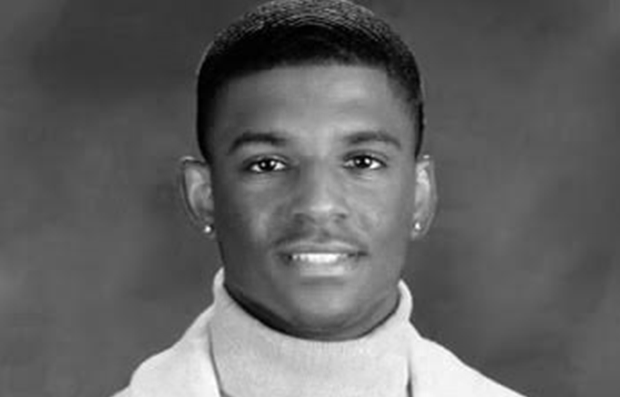 Na'Zari Donegal-Pringle
Hometown: Wilmington, Del.
College: Delaware State University
Major/Minor: Business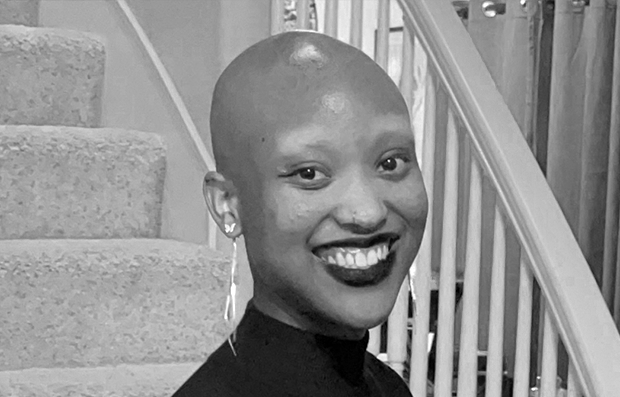 Nyela Harrison
Hometown: Hayward, Calif.
College: Hampton University
Major/Minor: Systems, Organization and Management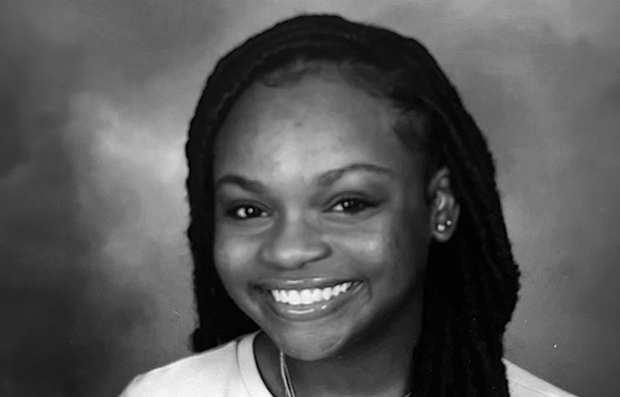 Nakeia Jones
Hometown: Conway, Ark.
College: Middle Tennessee State University
Major/Minor: Audio Production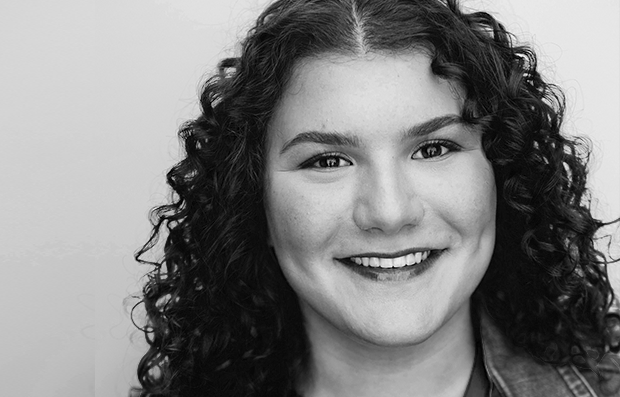 Anna Kaplan
Hometown: Centreville, Va.
College: Oakland University
Major/Minor: Musical Theatre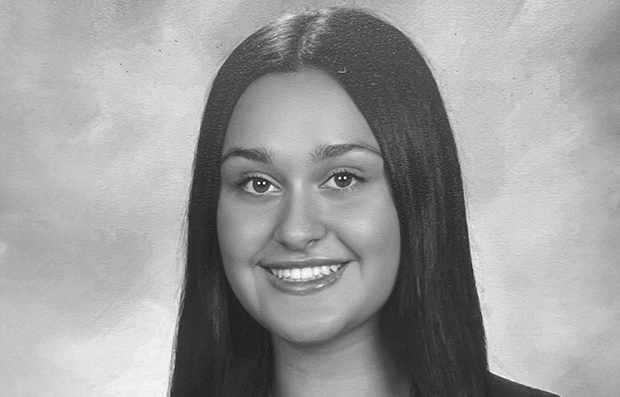 Victoria Latino
Hometown: Mine Hill, N.J.
College: Niagara University
Major/Minor: Criminal Justice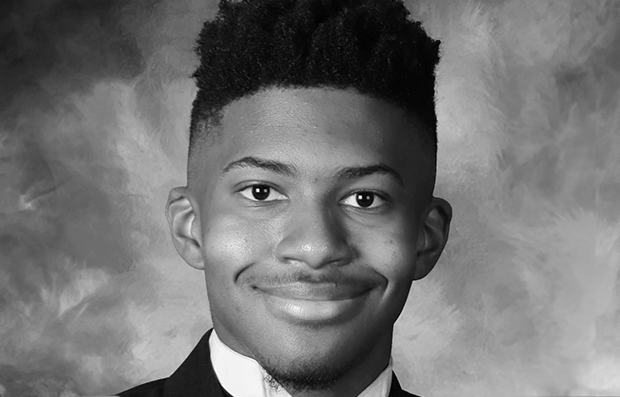 Dominic Lee
Hometown: Kennesaw, Ga.
College: Clark Atlanta University
Major/Minor: Pre-Law, Business, Marketing, Communications and Spanish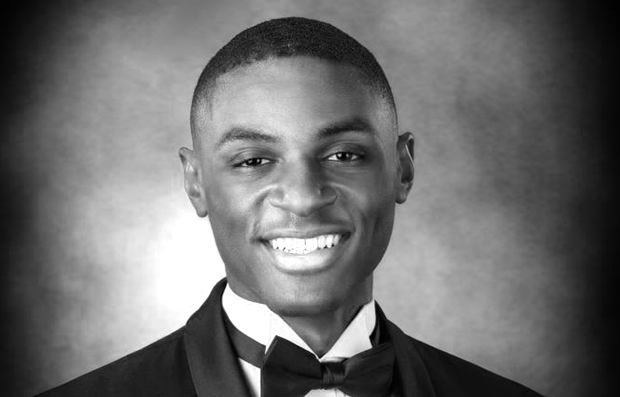 Marcellus Odum
Hometown: Lake Cormorant, Miss.
College: Georgia Institute of Technology
Major/Minor: Mechanical Engineering and Public Policy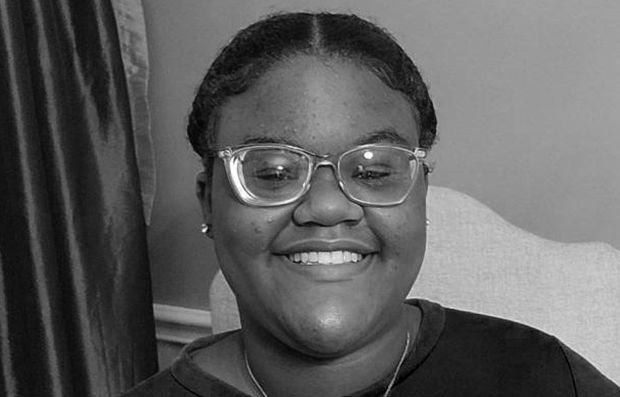 Nydia Phillips
Hometown: Texas, Ala.
Major/Minor: Southern University and A&M College
Major/Minor: Business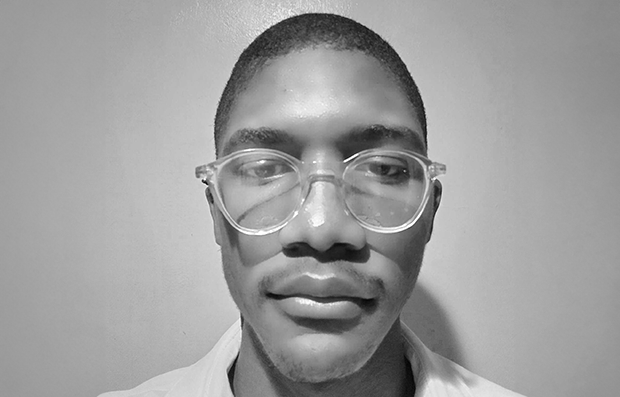 Andrew Pierre
Hometown: Lanham, Md.
College: Bowie State University
Major/Minor: Computer Science and Engineering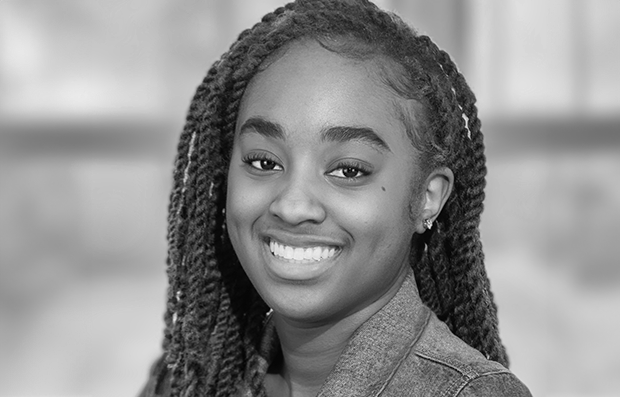 Reyna Porter
Hometown: Lithonia, Ga.
College: Howard University
Major/Minor: Theatre Arts and Sports Medicine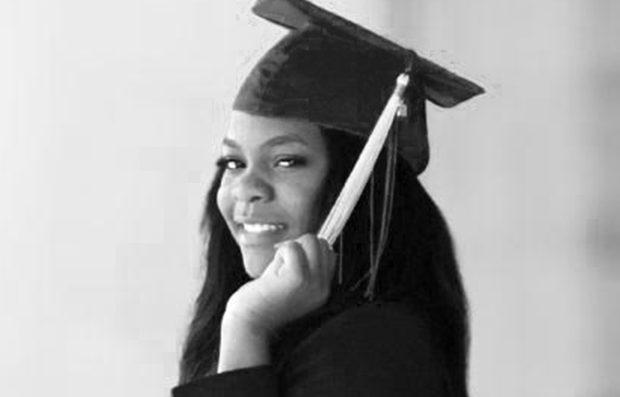 Chayil Rattler
Hometown: Stockbridge, Ga.
College: Jackson State University
Major/Minor: Mass Media Arts, Theatre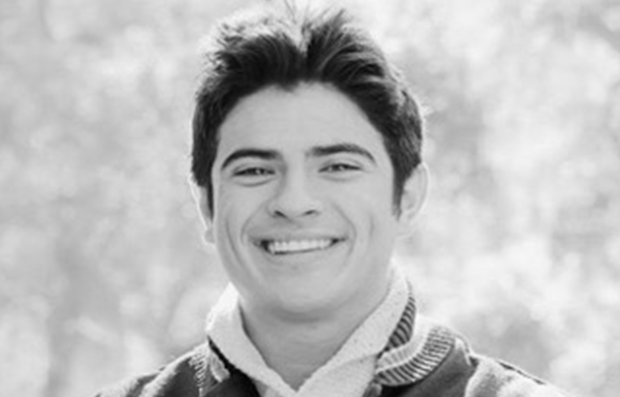 Tyson Redding
Hometown: Fontana, Calif.
College: University of Hawaii of Manoa
Major/Minor: Education, Business and Animation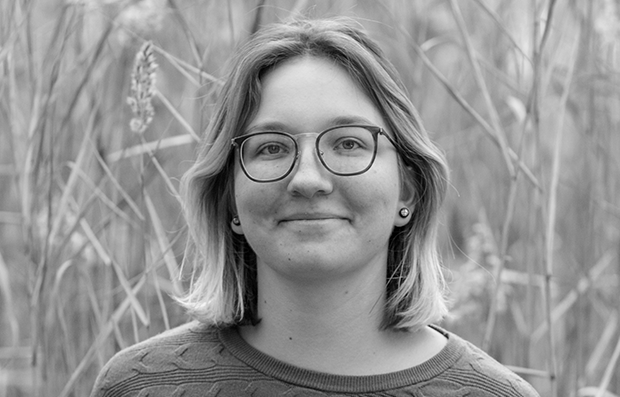 Maya Stepnick
Hometown: Toledo, Ohio
College: The Ohio State University
Major/Minor: Environmental Science or Social Work (Undecided)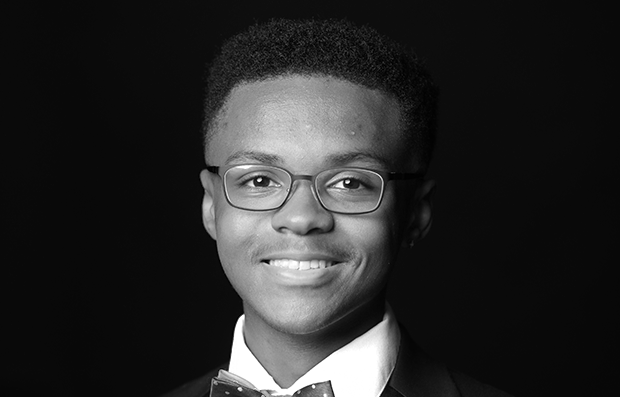 Jared Wilder
Hometown: North Charleston, S.C.
College: Hampton University
Major/Minor: Physics and Biology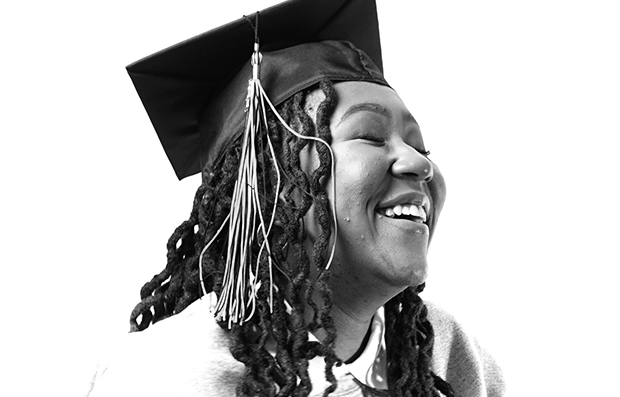 Sydney Wright
Hometown: Richmond, Va.
College: Norfolk State University
Major/Minor: Broadcast Journalism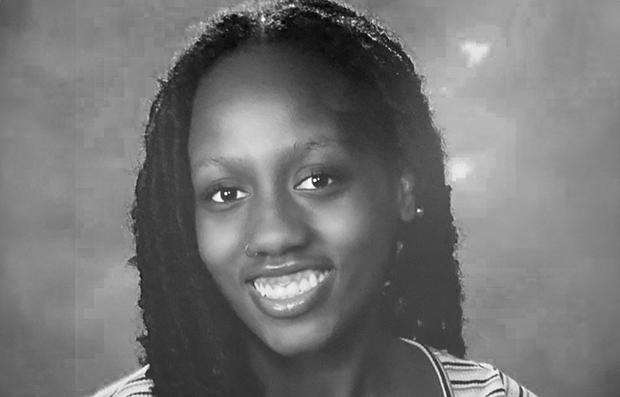 Makaila Young
Hometown: Oswego, Ill.
College: Xavier University of Louisiana
Major/Minor: Biology, Chemistry and Spanish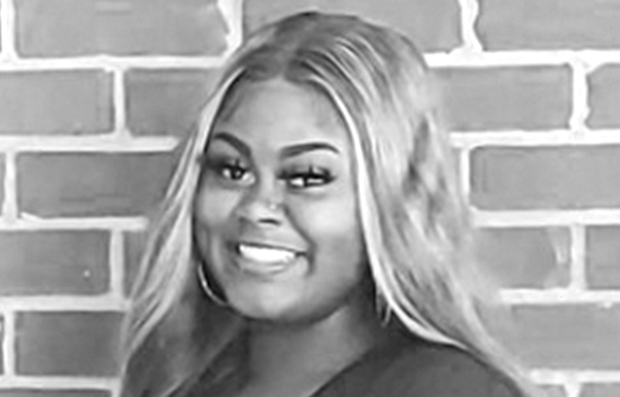 Ka'Mya Anderson
Hometown: Horn Lake, Miss.
College: Alabama A&M University
Major/Minor: Biology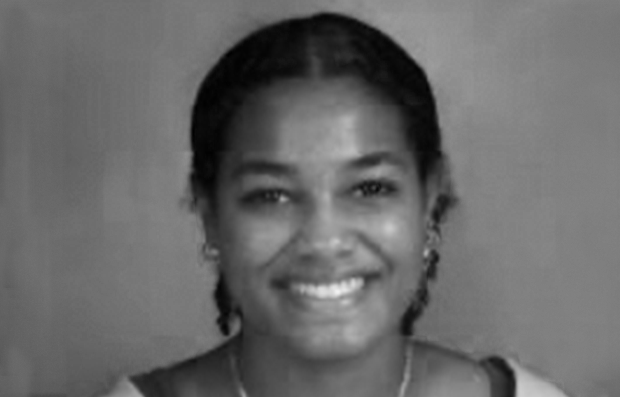 Sienna Stewart
Hometown: Gahanna, Ohio
College: Kentucky State University
Major/Minor: Environmental Science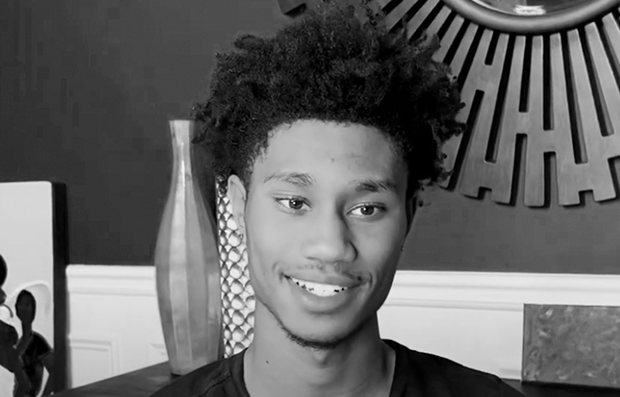 Alexander Young
Hometown: Douglasville, Ga.
College: Morehouse College
Major/Minor: Cybersecurity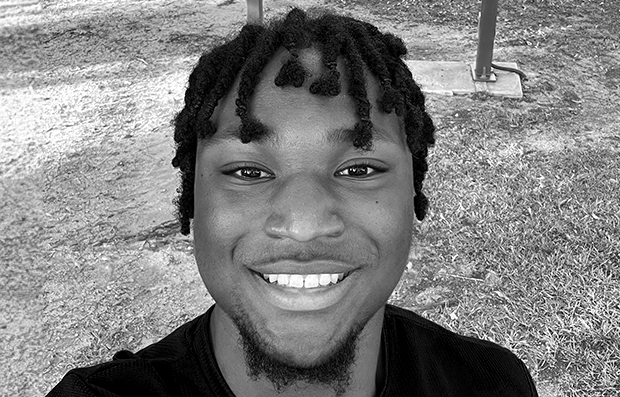 Devin Dixon
Hometown: Ellenwood, Ga.
College: Tuskegee University
Major/Minor: Veterinary/Animal Sciences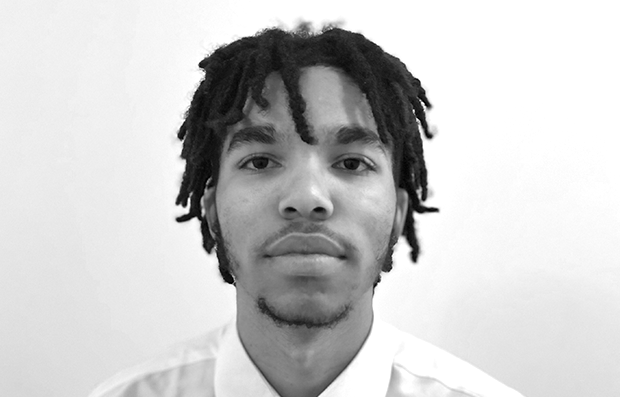 Matthew Payne
Hometown: Jonesboro, Ga.
College: Fort Valley State University
Major/Minor: Electrical Engineering
Milan Rothe
Hometown: Lakeway, Texas
College: Howard University
Major/Minor: Herbal Medicine, African Studies and Business Marketing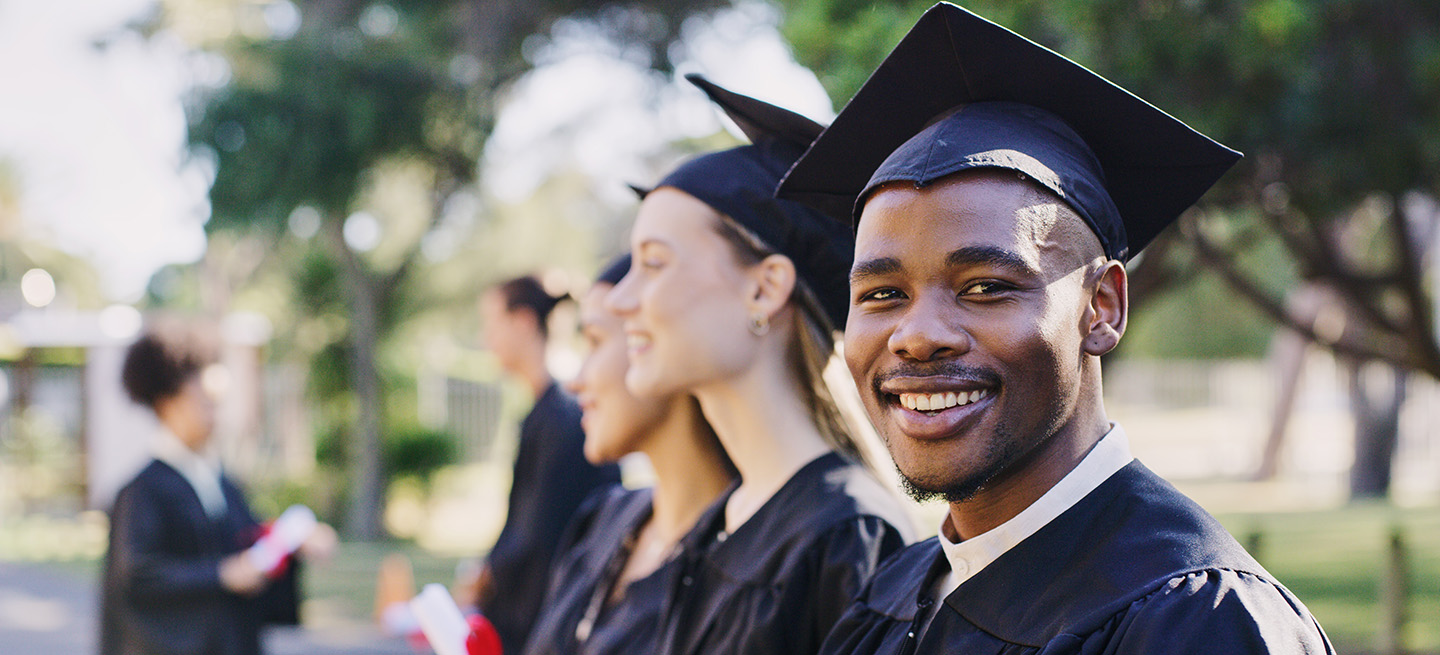 Focusing Reform to Address the College Completion Gap
Education Landscape
The promise of higher education comes from earning a degree, not from merely earning a few college credits. Still, far too many students begin college and fall short before reaching the finish line. In fact, the number of students who have some college experience, but no degree has reached a staggering 40 million.
Read more from Nicolas Jafarieh, Sallie Mae Executive Vice President, on how common-sense reforms to address the college completion gap can help more students not only access college, but successfully earn their degrees.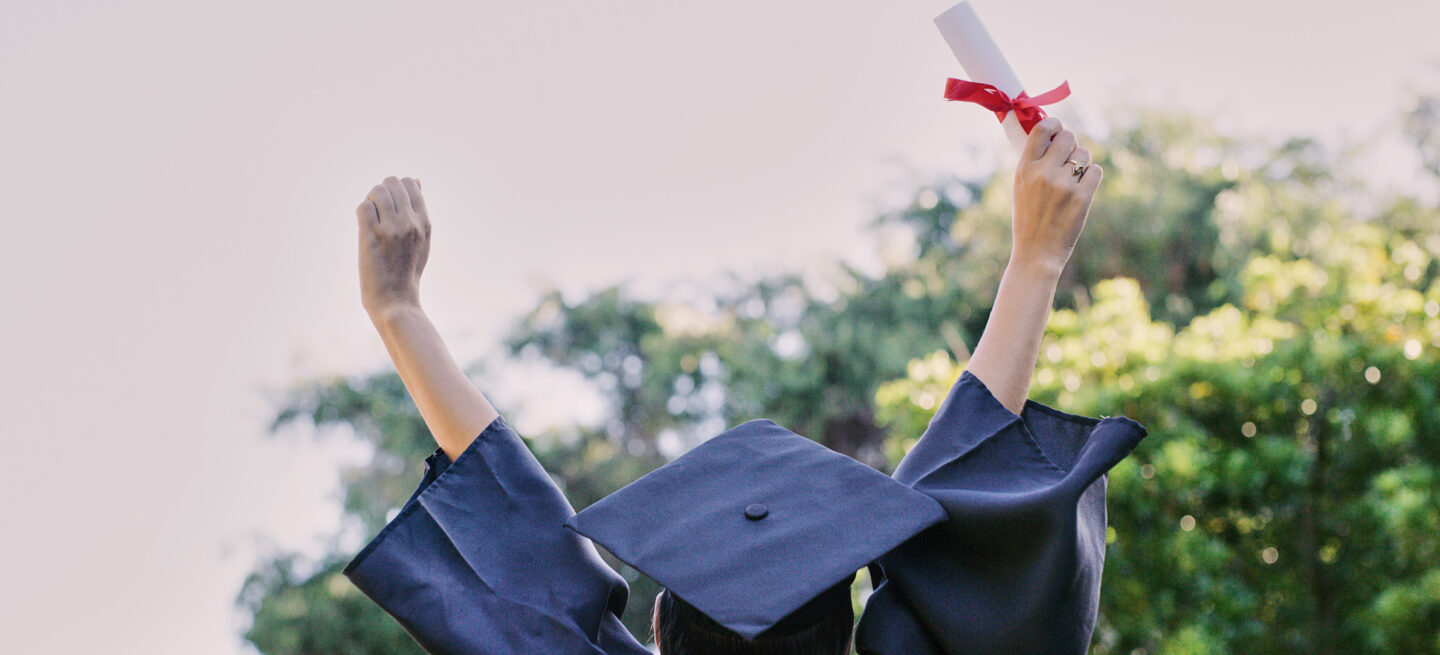 Three Organizations Helping Students Access — and Complete — College
Education Landscape
Higher education lays the foundation for future success, but between applying for scholarships and grants, to decoding financial aid offers, paying for college can be a complex undertaking.
As an education solutions provider and responsible private lender, Sallie Mae is doing its part to power confidence in students and families as they navigate to, through, and immediately after college. Through tools and services that connect students to scholarships and planning resources, we help families make informed decisions so they can confidently achieve their higher education goals. Sallie Mae, through its charitable arm, The Sallie Mae Fund, also awards scholarships to help students from all backgrounds access and complete their higher education.
Here are three other organizations that help students effectively plan for higher education.
1. Reach Higher Helps First-Generation Students Access College
Reach Higher, founded by former first lady Michelle Obama, supports and guides high school students who are the first in their families to attend college.
Its free UpNext tool sends personalized text messages — from peer and professional advisors— to high school students with information about the application process, which has led to higher rates of FAFSA completion, and college enrollment after high school and sophomore year returns, according to data from Reach Higher. Mentors also answer questions and provide reminders about upcoming deadlines, setting students up for success.
2. The Posse Foundation Graduates 90% of its Scholars
For more than 30 years, the Posse Foundation has helped thousands of students from underserved communities apply for — and complete — college. Today, the organization works with more than 60 partner colleges and universities, and recruits students from cities nationwide, including Atlanta, Boston, Chicago, Miami and more.
Posse students start meeting with staff and peer mentors during their senior year of high school to best prepare them for college. Once on campus, the scholars meet regularly with mentors and each other, helping to build a support system and boost retention. As graduation approaches, the Posse Foundation helps students find internship and career opportunities.
The organization reports a 90% graduation rate, and its alums include Shirley Collado, the president of Ithaca College, the general manager of the Cleveland Cavaliers Koby Altman, and Erica Spatz, a cardiologist and professor at the Yale School of Medicine.
3. Generation Hope Supports Teen Parents
Through its Scholar program, Generation Hope provides teen parents in D.C. and New Orleans with tuition assistance, tutoring, mental health support, child-care assistance and more, so they can complete their degrees. The students' young children can receive early literacy support so that they're ready to start kindergarten.
While less than 2% of teen parents earn a college degree by age 30, 62% of Generation Hope scholars graduate in six years, roughly the same as the national graduation rate. More than 80% of graduates have full-time jobs or are in graduate school within six months of finishing school.
Generation Hope also draws on its experience to help colleges and universities better support student parents.
Building a stronger, student-centered higher education financing system that prioritizes the best interests of students will require groups like these and all stakeholders – private sector, federal programs, colleges and universities – to come together.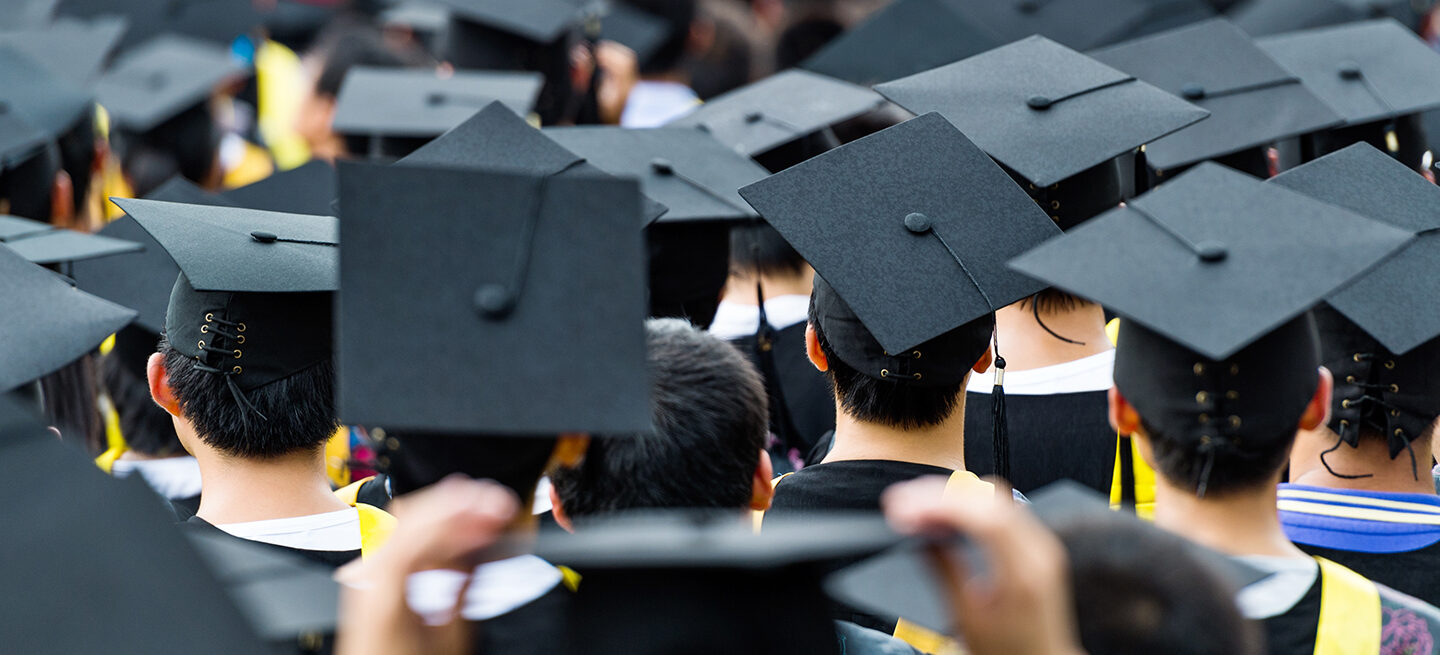 Supreme Court Ruling on Federal Student Debt Cancellation Should Be a Wake-Up Call
Education Landscape
Sallie Mae CEO Jon Witter penned an op-ed for The Hill that highlighted a variety of common-sense solutions to constructively address the broken federal higher education system in need of significant and lasting reform that supports students and limits overborrowing.
"If we fail to make significant structural reforms to the federal higher education system, another generation of students and families will inevitably face the same hurdles so many face today. The Supreme Court's decision is a call for us to come together and work toward meaningful reform," he wrote.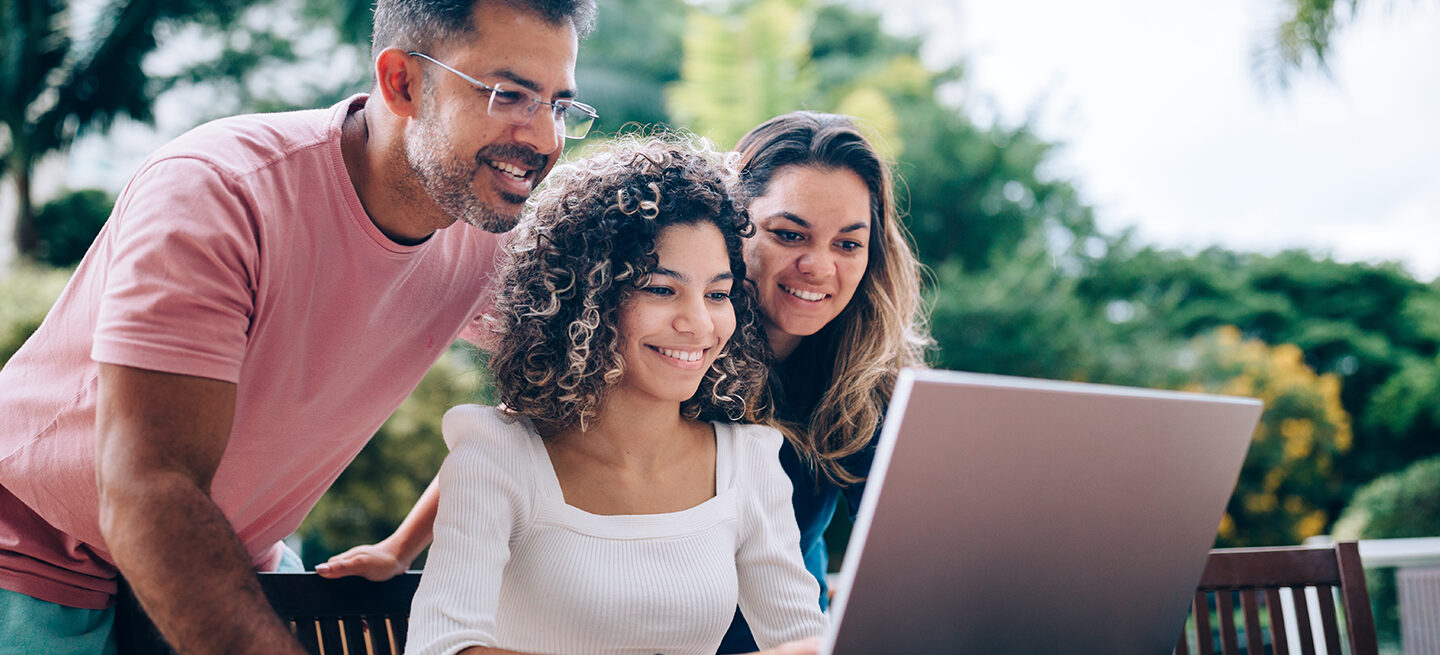 It's Time to Expand the Pell Grant
Education Landscape
Higher education opens doors of opportunity. Those with some form of college degree typically earn significantly more in their lifetime than those students without.
The median lifetime earnings of an American with a bachelor's degree is $2.8 million; for an associate degree, it's $2 million. In contrast, those with a high school diploma have $1.6 million in median lifetime earnings, according to a report from Georgetown University.
In the more than five decades since it launched, the Pell Grant has helped low- and middle-income students unlock a path to economic prosperity by completing higher education. The Pell Grant, which provides critical need-based funding that does not have to be repaid, has helped more than 80 million students access – and complete – higher education.
Now, with nearly seven million undergraduate students receiving a Pell Grant each year, it's become the largest source of grants for students trying to attend a higher education institution who may otherwise not have been able to afford it. In the 1975-1976 school year, the maximum Pell Grant equated to more than 75% of the average cost of attending a public four-year university. However, in the 2020-2021 school year, the maximum amount covered just one-third of college costs, according to the National College Attainment Network.
It's time to enhance and better align the Pell Grant to meet the needs of 21st-century students – many of whom are first generation college students, those from underserved or underrepresented communities, or exploring non-traditional paths to higher education. Reforms — such as increasing the size of the award or allowing it to be applied to more programs — would increase access to higher education and limit the potential for overborrowing, as would simplifying the application process. A modernized Pell Grant would put more students on the path to long-term success.
Increase Funding
Increasing the Pell Grant's maximum amount can help close funding gaps, protect against overborrowing and unsustainable student loan debt. With $1.7 trillion in outstanding student debt — 93% of if it held by the federal government — it's past time to enact policies that prevent overborrowing.
A study from the Center for Budget and Policy Priorities found boosting the size of the Pell Grant would increase college retention and enrollment rates for low-income students. A separate analysis from the Urban Institute concluded doubling the Pell Grant maximum amount would lead to higher grant awards for students of color, a change that could help to address decades' old education inequalities.
Policymakers should also consider allowing the Pell Grant to be used for short-term skills training programs, such as coding boot camps or trade schools. Expanding the Pell Grant would help students start a new career more affordably while simultaneously addressing skills gaps.
Simplify the FAFSA
To receive a Pell Grant, students must first complete the Free Application for Federal Student Aid (FAFSA). Our research shows only 20% of families with a student planning to pursue higher education feel very prepared to complete the FAFSA, and only a third of first-generation families plan to submit the form—even while 42% of them agree that more grant aid would make college more affordable.
Further streamlining the FAFSA would likely boost the number of students who complete the form, as would increasing education about its importance.
Supporting Those With The Most Need
For too long, the federal student loan program has done too much for too many and not enough for those who need it most. Meaningfully expanding the Pell Grant and streamlining the associated application process are critical to ensure that the federal higher education financing system does what it was intended to – facilitate access to education for those with the greatest need.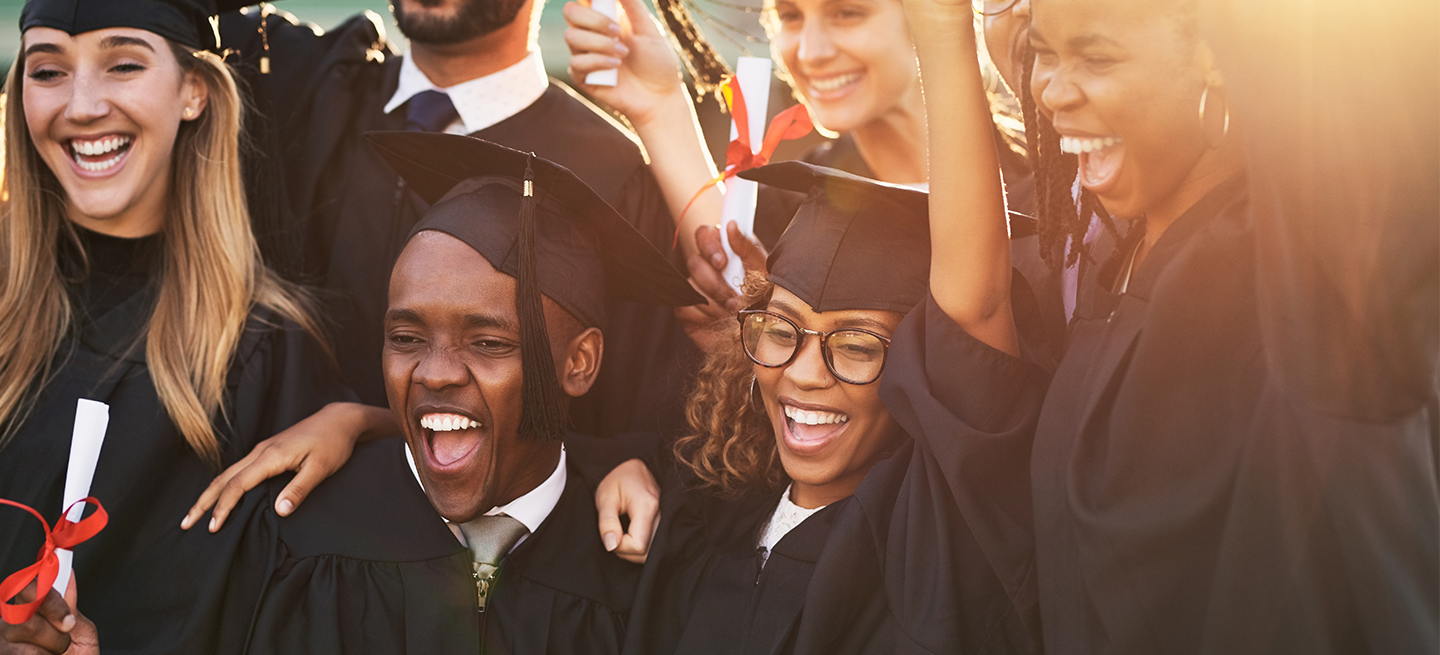 The Sallie Mae Fund and Thurgood Marshall College Fund Announce $100,000 in Scholarships to 10 Graduate Students
Education Landscape
Since 2021, Sallie Mae, through its charitable arm, The Sallie Mae Fund, has partnered with Thurgood Marshall College Fund to award scholarships to help students from all backgrounds access and complete higher education. The Sallie Mae Fund's Bridging the Dream Scholarship for Graduate Students provides $10,000 to 10 deserving graduate students who plan to use their degree to advocate for social justice and support their communities.
This year's scholarship recipients are enrolled in Historically Black Colleges and Universities, state colleges, and Ivy league universities and were selected from nearly 500 applicants. They are aspiring doctors, nurses, educators, engineers, and social workers, with diverse and unique backgrounds.
In many cases, these diverse and deserving recipients have shown tremendous resiliency and have overcome a variety of obstacles that too often can put higher education out of reach – whether it be a first-generation student or coming from historically marginalized communities, and in some cases, both.
Congratulations to the 2023 recipients of The Sallie Mae Fund and Thurgood Marshall College Fund Bridging the Dream Scholarship for Graduate Students!
---
2023 Bridging the Dream Scholarship for Graduate Students Recipients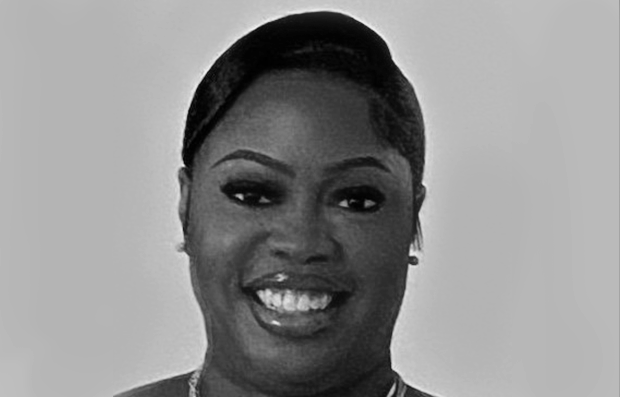 Shawnda Williams
Hometown: Apopka, FL
College: Florida A&M University
Program: Master of Public Health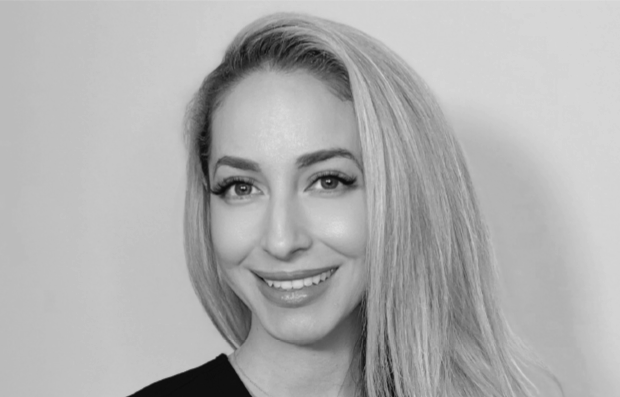 Marcela Dos Santos
Hometown: Irvine, CA
College: University of California—Irvine
Program: Doctor of Nursing Practice, FNP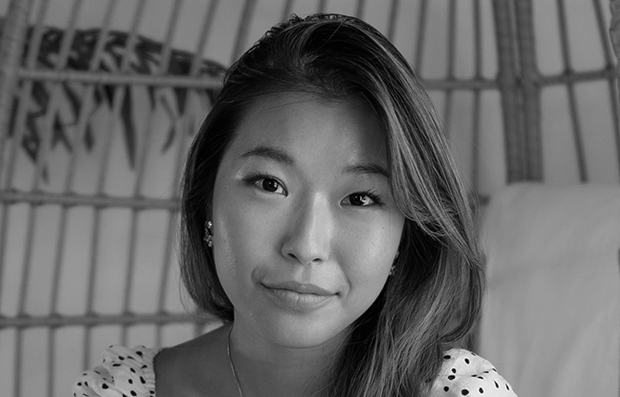 Angela Ji
Hometown: Ellicott City, MD
College: James Madison University
Program: Master of Psychology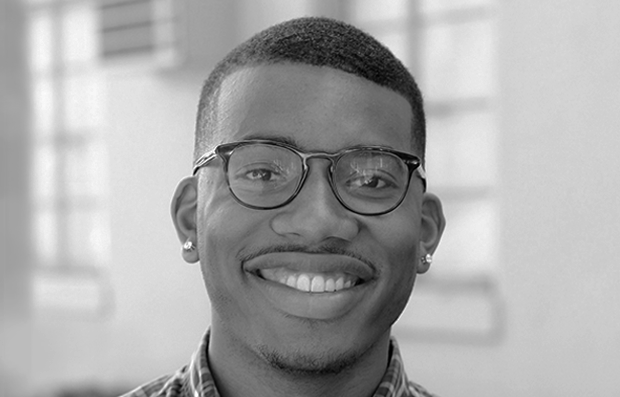 Tyreece Santana
Hometown: Bronx, NY
College: Columbia University
Program: Master of Science, Mechanical Engineering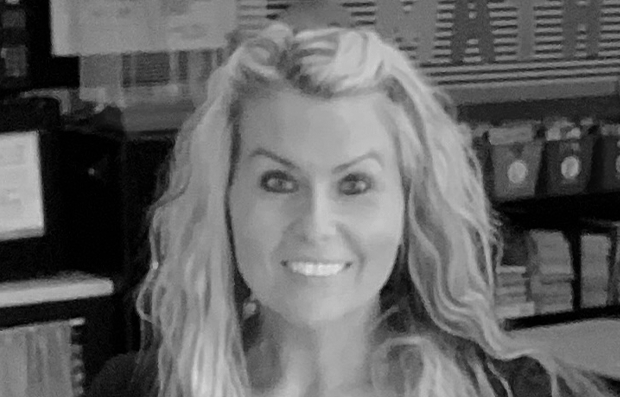 Jacqueline Pauley
Hometown: Rose Hill, VA
College: James Madison University
Program: Master of Education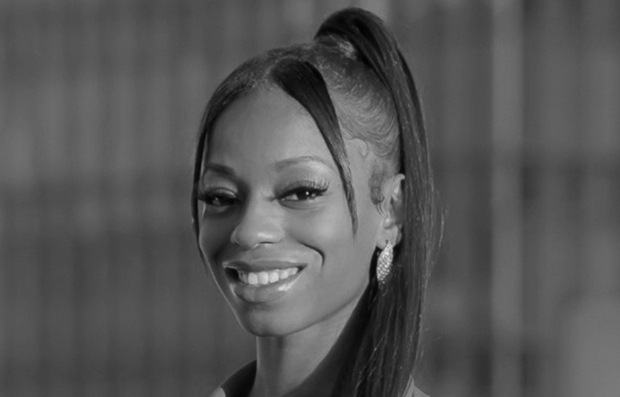 Tia Briggs
Hometown: Oklahoma City, OK
College: Langston University
Program: Master of Science, Rehabilitation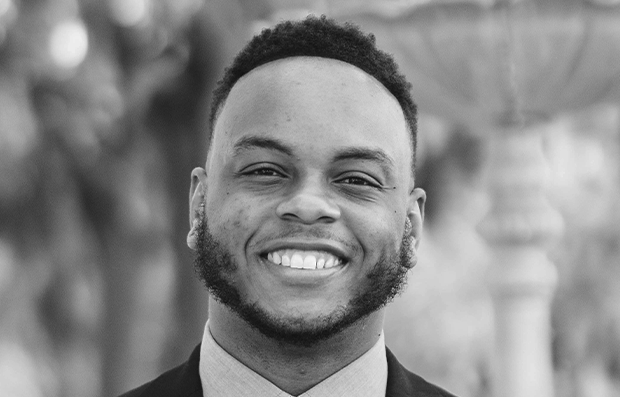 Denerick Simpson
Hometown: Doerun, GA
College: Savannah State University
Program: Master of Public Administration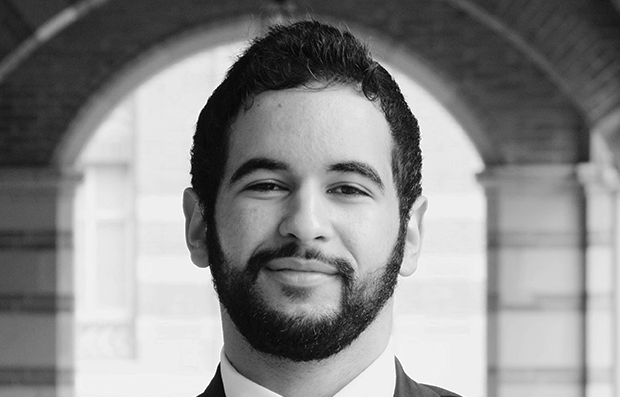 Ahmad Elhaija
Hometown: Anaheim, CA
College: UCLA, David Geffen School of Medicine
Program: M.D. Doctor of Medicine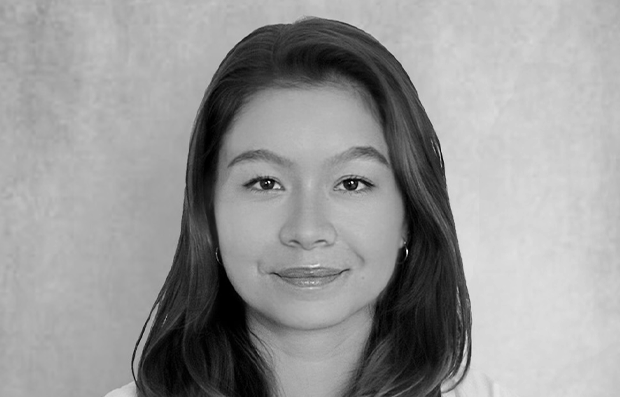 Katherine Esser
Hometown: Toledo, OH
College: College of Medicine and Life Sciences, University of Toledo
Program: Doctor of Medicine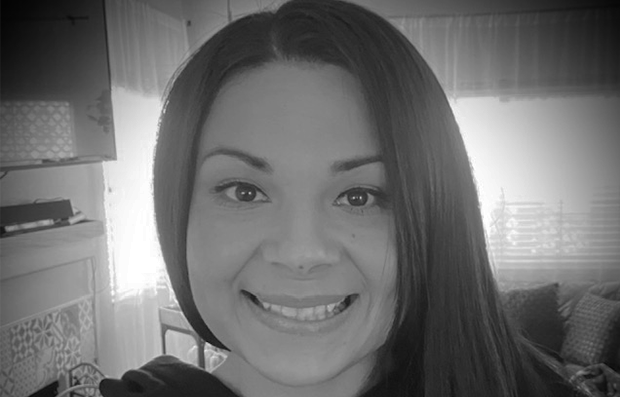 Fabiola Limon
Hometown: Santa Maria, CA
College: University of Massachusetts—Global
Program: Master of Social Work
The Bridging the Dream Scholarship Program is part of a three-year, $3 million commitment made by The Sallie Mae Fund to open doors of higher education to students from all backgrounds, including those from underserved or underrepresented communities. To date, more than 600 scholarships worth $2 million have been awarded to help students access and complete their education.
Applications for the Bridging the Dream Scholarship for High School Seniors will open on February 6, 2023.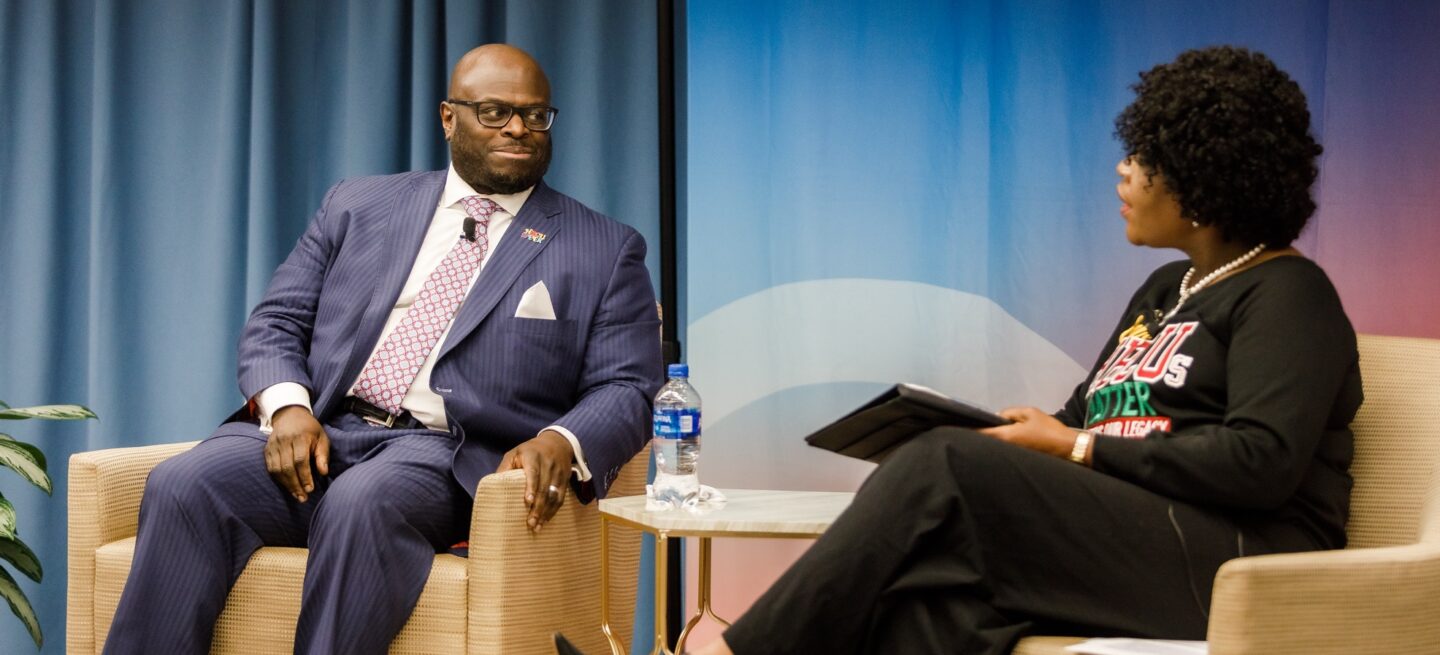 The Important Role of HBCUs in Higher Education and Why They Need More Support
Education Landscape
Sallie Mae Hosted Delaware State University President Dr. Tony Allen to Discuss Significance and Support of HBCUs
Historically Black Colleges and Universities (HBCUs) comprise only three percent of the country's colleges and universities yet produce almost 20% of all African American graduates. In a post-pandemic era with economic challenges disproportionately hitting underserved and underrepresented communities, choosing an HBCU is critical for so many students' higher education experience.
Dr. Tony Allen, president of Delaware State University – the state's only HBCU – and Chair of the Historically Black College and University Advisory Board under President Biden, recently visited Sallie Mae's Newark headquarters to share insights about the role HBCUs play in advancing access and completion in higher education, and how the private sector can further support those efforts. For Sallie Mae, supporting HBCUs has remained a focus, particularly through scholarship programs and financial education initiatives. Dr. Allen and Sallie Mae Chief Diversity Officer Lori Aiken spoke spiritedly to a standing room only audience and over 500 more telecasted about the value of an education at HBCUs and how they help in building a stronger, more inclusive, higher education system.
Some highlights and key takeaways from that conversation:
1. HBCUs play a critical role in our country.
"Today's 101 public and private HBCUs graduate more than 300,000 students annually; generate nearly $15 billion in direct economic impact; and produce 80% of Black judges; 40% of Black science professionals; 70% of Black medical professionals, and 40% of Black Members of Congress. In no small measure, HBCUs are the driving forces of Black social mobility, the defining voices of Black America, and a critical part of American global competitiveness," Dr. Allen said.

2. Scholarships matter for minority students and students from underserved communities.
Scholarships open the door to higher education for students and families who otherwise may not have access to the opportunities. Delaware State University's Inspire Scholarship provides a free four years of tuition to qualifying Delaware high school seniors. Students with a 2.75 GPA and a willingness to complete 10 hours of community service each semester are eligible.
Since launching the Inspire Scholarship, Delaware State University has seen a 15% increase in its enrollment.
"Not only are you getting a four-year tuition scholarship, but you're also getting a quality education and citizenship training that comes with it," Dr. Allen said.
To help support college access and completion, Sallie Mae partnered with The Thurgood Marshall College Fund to offer $3 million in scholarships to students from underserved communities.
To date, more than $1.5 million has already been awarded to students across the country. More than 70% of recipients of the company's Completing the Dream Scholarship program — which removes financial barriers in the way of college completion – attended HBCUs.
3. Higher education needs reform to better serve those who need public support.
Dr. Allen shared a few ideas for building a stronger higher education system, speaking about the importance of increasing funding for HBCUs to put them on a more equal playing field with predominantly white institutions.
Dr. Allen also spoke about the importance of colleges increasing their graduations rates — a top focus at Delaware State — and encouraged the federal government to triple the Pell Grant. Closing gaps in college completion for Black students will take improving graduation rates at HBCUs; changing enrollment patterns so that selective institutions enroll more black students; and increasing the support that students receive in college so that they can persist through graduation day.
Sallie Mae is proud to be a leader in supporting HBCUs and their students. As the title sponsor of the HBCU Week 2022 College Fair in Walt Disney World – an event that draws more than 3,500 college seeking students to connect with HBCU representatives – Sallie Mae recognizes the significance of HBCUs, their rich history, and the ability to impact thousands of students looking for the opportunity to attend college. It's opportunities and conversations like these that help Sallie Mae continue to transform into an education solutions company, as is our focus on additional services to support all students to, through, and immediately after college.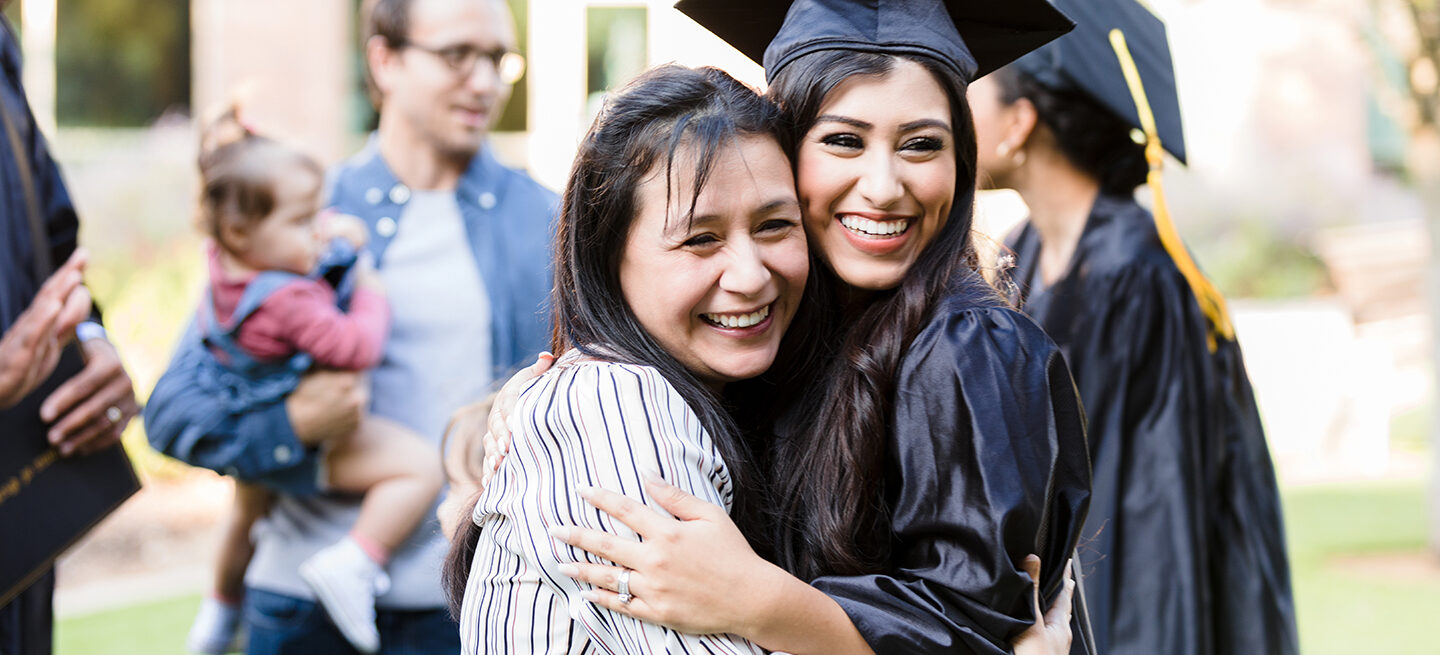 Five Things to Know About College Completion in America
Education Landscape
In 2020, around 19.4 million students started their first year of college in the fall, according to the National Center for Education Statistics. By the end of four years, 40% of those students will earn a degree, which increases to a 60% completion rate at the six-year mark.
To better understand college completion, Sallie Mae® and Ipsos conducted a new research report, How America Completes College, looking at students' journeys to college graduation, barriers to completion, and opportunities to support their success. The study compares the perceptions of higher education among Completers (young adults ages 18 to 30 who have completed a 2 or 4-year degree) and Non-Completers (young adults ages 18 to 30 who started a 2 or 4-year degree but withdrew before completing the program).
Five findings from the research include:
1. First-Generation Students Need More Support
Nearly 70% of Completers have at least one parent who graduated from college, compared to 51% of Non-Completers. This suggests that for first-generation students, degree completion rates tend to be lower.
Previous research has also shown less than one-third of first-generation students plan to submit the FAFSA (Free Application for Federal Student Aid), a key step to receive financial aid.  This supports findings that first-generation college students require additional financial, academic and social support while completing their program.
2. Completers are Confident and Committed to Higher Education
Nearly three-quarters of Completers said they decided to attend college before reaching high school, with 60% saying they "always" knew they would go. Nine-out-of-ten Completers were confident a college would accept them, and 89% felt sure they'd graduate.
In comparison, more than half (55%) of Non-Completers decided to pursue higher education after they started high school; 34% decided to attend college during their junior year or after.
One more critical difference: Nearly 60% of Completers were confident in their family's ability to pay for their degree.
3. Completers More Likely Had a Plan to Pay for College
Completers were more likely to prepare for college by discussing the application process with their family, taking Advanced Placement or International Baccalaureate classes, and preparing to pay for school.
Overall, 42% of Completers had a plan to pay for college education before while only 26% of Non-Completers had a plan.
Research has also underscored the connection between planning to pay for college and maximizing the choices a student has when selecting a college. 
4. Completers View College as Investment
An overwhelming majority of Completers — 82% — consider a college degree an investment in their future, compared to just 58% of Non-Completers.
Moreover, 60% of Completers knew the exact career or the general field they wanted to work in when starting college.
5. Non-Completers Don't Feel Supported
Nearly all Non-Completers – 92% — report being motivated by a parent, teacher, high school counselor or friend to go to college, but once on campus they lose that sense of support.
More than 40% of Non-Completers rated resources for academic, financial and mental health as fair or poor. This lack of support is compounded by the issues Non-Completers report, including difficulty prioritizing mental health, struggling to find the right career path or major, and financial difficulties.
---
These findings demonstrate the importance of talking regularly about the options for higher education— including trade and vocational schools — and options to pay for those schools.
They also highlight the need to provide financial support to first-generation college students, low-income students and those from traditionally underserved communities who are more likely to be at risk for not completing their degree or career program.
Resources should be focused on these students, so they can complete college confidently with greater access to scholarships and grants. Sallie Mae® is proud to be supporting through a scholarship program with Thurgood Marshall College Fund to help students from underserved communities access and complete college.
It's one of the many ways Sallie Mae® is working to ensure more students achieve their dreams of earning an advanced degree.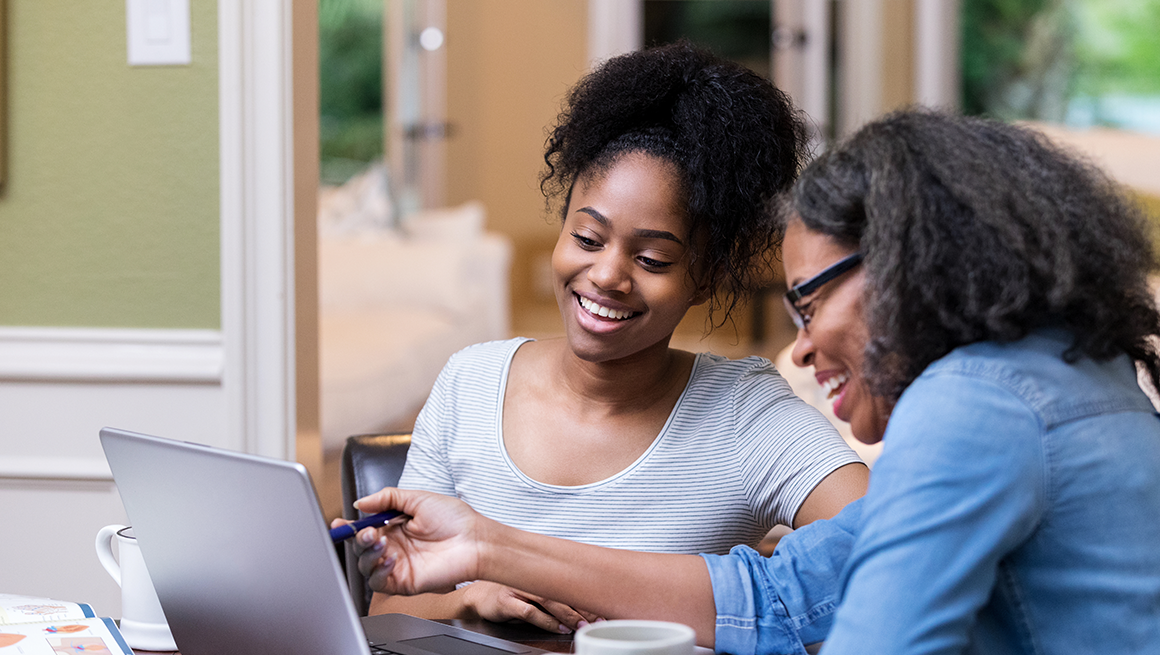 Building a Simpler, Less Burdensome College Financing System
Education Landscape
From simplifying the FAFSA to changing the way we approach paying for college—there are pragmatic steps we can take to change the federal college financing system so future students and families aren't taking on debt they can't afford. Read from Sallie Mae CEO Jon Witter ways we can improve the system and break the debt cycle for generations to come.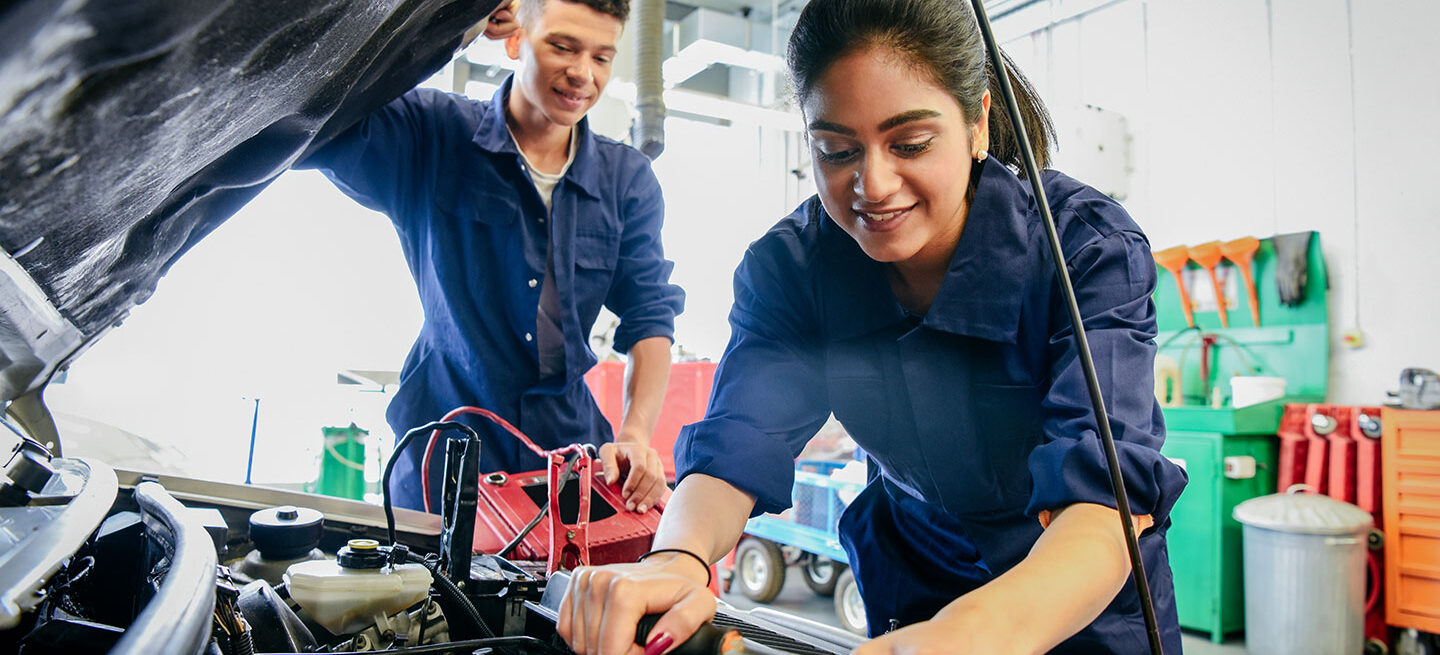 How Sallie Mae is Helping Expand Higher Education Opportunities
Education Landscape
Higher education is a proven pathway to opportunity and economic mobility, but each student's journey is unique. Up until recently, a traditional path through a two-or four-year degree program has largely been presented as the ideal option for students. The reality is, however, that path may not be right for everyone. In fact, today, roughly 70% of students are considered non-traditional students, according to a 2015 report from the Department of Education. Put simply, college can no longer be viewed as a one-size-fits-all experience.
Evolving outlook on "college"
Trade schools and community colleges are a crucial part of the higher education universe. Providing hyper-focused curriculum over a shorter time, these schools can result in highly skilled professionals with a clear path. From culinary arts to coding, the expansion of career training is helping students who may not want a traditional path earn a degree that will increase their employability through hands-on training. Often, though, these programs have limited resources, and scholarship opportunities remain limited. As a result, students at these schools are left with fewer financing options — a significant barrier for many to attend.
Supporting students on different paths
Sallie Mae is working to make options accessible and ensure more students can pursue and achieve their unique goals. That said, Sallie Mae understands the importance of quality when it comes to career programs. That's why Sallie Mae administers a rigorous review process to ensure programs will set students up for success upon completion.
For example, Sallie Mae's partnership with United Airlines Flight Academy is helping change the face of the aviation industry by increasing the number of women and people of color in the training program. The academy aims to train at least 5,000 new pilots by 2030, half of which will be women and people of color. Sallie Mae offers responsible private student loans to help highly qualified students who wouldn't otherwise be able to access the opportunity.
Student loans aren't the only piece of the puzzle. Although more limited, there are scholarships out there for students pursuing a professional certificate or training program. For example, The Sallie Mae Fund offers gap scholarships, including to students interested in certificate and training programs in 2021.
It's time that higher education better meets the needs of today's students. Sallie Mae is committed to doing our part, providing tailored support and responsible financing to further expand opportunities in higher education that will yield a future students can feel confident about tomorrow.