Category:
Financial Literacy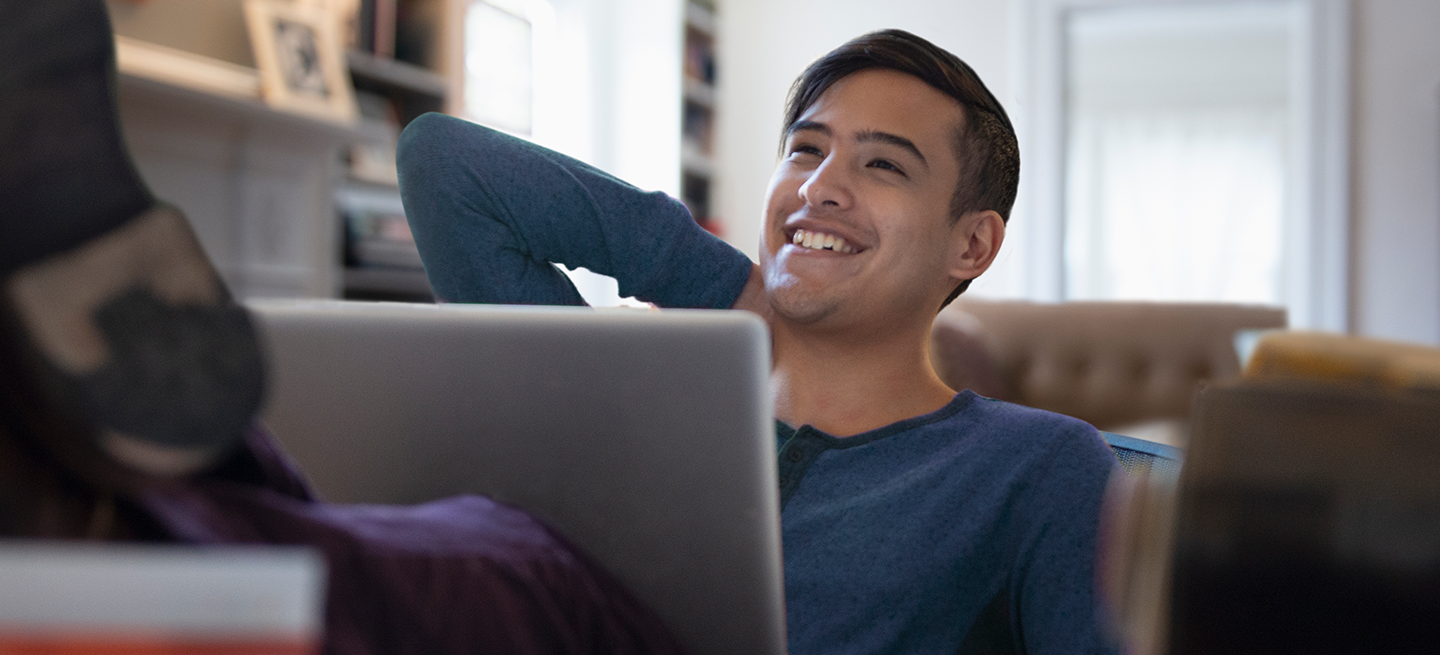 How Sallie Mae Prepares Students to Pay Back Their Loans
Financial Literacy
After years of studying and working hard, millions of college graduates across the nation are transitioning from college to the next chapter of their lives. This could mean new jobs, new cities, or new goals — a cause for celebration, especially considering the obstacles students faced this past year.
Even after students finish up college, the learning doesn't stop. Next on the syllabus is setting and maintaining a healthy budget, and for those who borrowed to pay for college (34% of students borrowed last year, according to "How America Pays for College"), that budget will soon include paying back student loans.
To ensure students get started on the right track, Sallie Mae® works to remove the element of surprise from loan payments by beginning clear communication with students and cosigners while they're in school and throughout the life of their loans.
Staying up to date on student loan status
Students have very busy schedules, which is why Sallie Mae makes it as easy as possible for them to stay up to date on the status of their loans. Students can create an online account or download the Sallie Mae mobile app to get notifications of their upcoming payments due. They can even enroll in auto-debit to ensure their payments are always on time, which can also save them money by lowering their interest rate.
Sallie Mae also sends students and their cosigners a loan summary each year they are in school, including interest accrued. This is especially important for Sallie Mae customers who choose to defer payments on their loan during college, as it helps them keep track of what they've borrowed and what they owe. That said, roughly half of Sallie Mae customers choose to make a fixed payment or pay interest on their loans while in school, which can significantly lower the total cost of the loan.
Tools and tips for the six-month separation period
Sallie Mae private student loans come with a six-month separation or grace period for undergraduate programs that begins once a student leaves school, giving them time to find a job and get settled into post-college life. Sallie Mae lets students know at the start of their grace period what their estimated payment amount will be and provides tips on when, where, and how to pay on time.
Sallie Mae also offers tools to help students prepare for repayment, such as a monthly budget worksheet, which helps students create a budget to meet their financial goals. The company also partners with Handshake, a job search tool, to provide students with greater access to career opportunities.
At the end of the day, preparation is key to responsible financial planning. From the moment students take out a loan through the months post-graduation, Sallie Mae helps ensure the next generation of future leaders can not only meet their loan payments, but make strides toward their financial goals.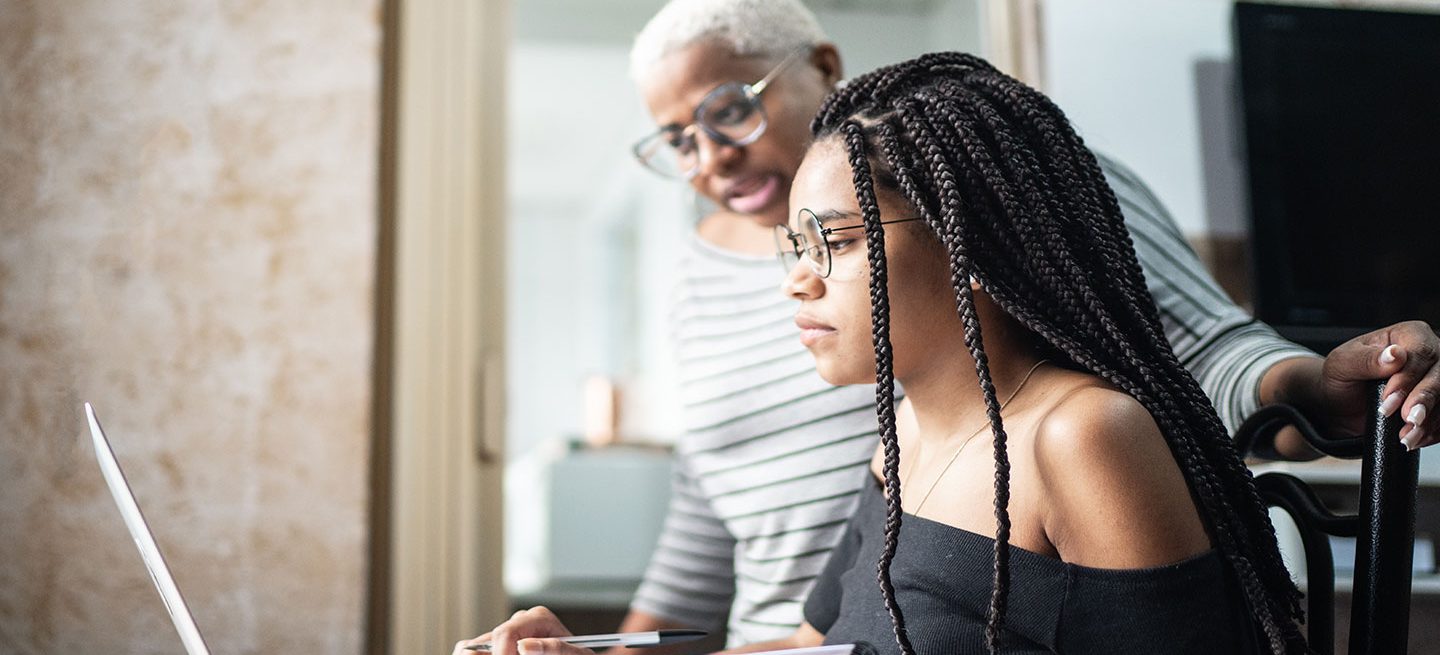 Factoring Finance into College Planning
Financial Literacy
The 'college talk' should include how to pay for it
College acceptance letters have been delivered to millions of students across the nation. As students weigh their options, they'll consider campus life and academic quality, but one critical factor in choosing the right college is often rushed at this most consequential moment: how to pay for it.
Even though paying for college represents one of the first significant financial commitments a young person will make, many don't have comprehensive discussions about how to manage that cost. According to a 2020 survey conducted by Ipsos and Sallie Mae®, 90% of families have discussions about college, but only two-thirds of families actually discuss the financial logistics.
The survey also found that those who plan ahead for college are three times more likely to feel confident about how they will afford it. This is one of the many reasons why Sallie Mae encourages students to discuss their options early and provides free tools to help students and their families navigate the college decision — and financing — process.
Ask questions about the financing process
The college process is constantly changing, and family members and other trusted adults who are looking at financing options with a student might be surprised. What they may recall from their own experiences — whether a few years ago or a few decades ago — has likely changed. An early start will give everyone the time and space to weigh all options.
The best way to begin is by asking questions — and getting answers — about your specific needs. Having a plan will allow you to compare financial aid offers and factor scholarships and grants into your financing formula. Just as important is considering the additional costs beyond tuition. Room and board, books, computers, and transportation can add up very quickly.
Sallie Mae suggests a three-step approach to help with college financing planning:
Begin with money students won't have to pay back, such as scholarships, grants, and work-study. These can become critical tools to help students and families make college more affordable because they help reduce the total price tag. Even so, it can be difficult to understand where to find them and how they fit into a student's greater college financial plan.

Sallie Mae offers a number of free tools to help students access and understand their options, and you don't have to be a Sallie Mae loan customer to access them. The free scholarship search tool is one of the most popular tools for students looking for more opportunities. In 2020 alone, 24,000 students were connected to scholarships, covering $67 million in college costs. Families should also utilize planning calculators to get a sense of the bigger paying-for-college picture. Sallie Mae's planning calculator allows students to enter savings, scholarships, grants and loans and see the full cost of attending a school.

Explore federal student loan options, which account for about 90% of today's outstanding college loans. That starts with completing the Free Application for Federal Student Aid (FAFSA®). Unfortunately, too many families skip the FAFSA because they think it's too complicated or that they won't qualify for financial aid. This oversight means potentially missing out on thousands of dollars in financial aid.

Turn to a private student loan to fill the gap. After maximizing scholarships, grants and other federal financial aid, Sallie Mae helps students fill any financing gap by offering private student loans. Often secured with a cosigner, private student loans go through underwriting to ensure customers will be able to manage them successfully. Students and their families are encouraged to evaluate all anticipated monthly loan payments, and how much the student expects to earn in the future, before considering a private student loan.
By having the talk about how to pay for college now, students will be better prepared to make informed decisions that will serve them today and for years to come. They will enter their college years with more confidence that the financial obligations they are assuming are prudent and manageable.
It's why Sallie Mae is working to bridge the knowledge gap in financial literacy — so students can make thoughtful decisions now that will set them up for the life they want.
FAFSA is a registered service mark of U.S. Department of Education, Federal Student Aid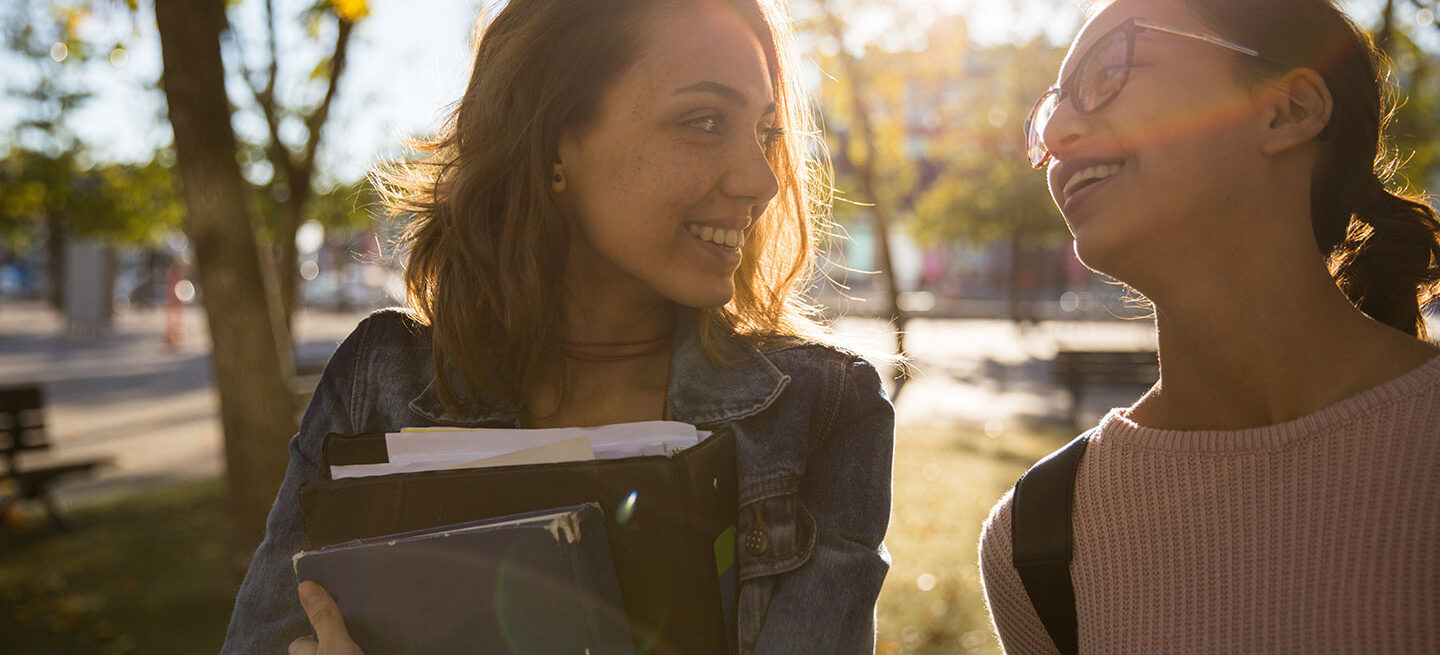 Three Ways Sallie Mae Helps Students Pay for College — Without Loans
Financial Literacy
Minimizing student loan debt to maximize borrowers' long-term success
Statistics behind student loans are sobering. Today's higher education financing system has left 44.7 million borrowers with nearly $1.6 trillion in student loan debt. On average, students took out about $28,800 each to pay for college in the 2018-2019 school year.
Going to college should not burden students or their families with loans they are not able to repay. Preventing these situations requires empowering borrowers with the information, resources, and tools needed to make smart financial decisions about higher education.
From free scholarship search tools to partnerships that yield greater access to finances and know-how, Sallie Mae® aims to help ensure students don't pay more for higher education than necessary, and graduate from college with only the debt they can reasonably afford to repay.
Here are three ways Sallie Mae helps students and families pay for college — without loans:
Free scholarship search tool
Before applying for loans — whether federal or private — Sallie Mae recommends every student first explore scholarships and grants. In the 2019-2020 academic year, 58% of families used scholarships to pay for college, the second largest source of funding after student loans.
Sallie Mae offers a scholarship search tool to help students find free money for college. The search tool opens doors to more than 6 million scholarship options, worth up to $30 billion in funds based on majors, locations, and even unique topics like slam poetry and technology addiction. Students fill out a brief profile, and in minutes, the tool responds with matches that identify relevant scholarships, their award amounts, application requirements and deadlines.
In 2020, 24,000 students earned at least one scholarship, covering $67 million in college costs.
Financial planning resources
One of the most important, and less addressed, steps to prepare for college is making a plan for how to save and pay for it. We know that smart financial planning is key to students' future success before, during, and after college. That's why Sallie Mae's mission emphasizes the value of financial literacy through its services and helps students prepare responsibly.
With this in mind, Sallie Mae offers a variety of calculators at no cost to help students and their families build their personalized college financial plan, estimate their monthly student loan payments after college, predict future college costs, understand the impact of interest on their loans, and see how much they can potentially save for the future. Importantly, these services are available to everyone — whether they have loans with Sallie Mae or not.
The Sallie Mae Fund Bridging the Dream Scholarship Program
In partnership with the Thurgood Marshall College Fund, Sallie Mae launched The Sallie Mae Fund Bridging the Dream Scholarship Program in 2021, which will provide $3 million in scholarships over the next three years to support nearly 900 minority students and others from historically underserved communities in their pursuit of higher education. The program is an evolution of an initiative launched in 2015, which provided nearly $1 million to high school and graduate students to help them access higher education.
This program aims to ensure more minority, LGBTQ+, low income, and first-generation college students are able to access higher education and complete their degrees. Minority students are less likely to finish college compared to white students (47% completion rate for white students in 4 years compared to 22% and 33% completion rate for Black and Hispanic students in 4 years, respectively).
The Sallie Mae Fund Bridging the Dream Scholarship Program is part of a $4.5 million commitment made to support educational programs that advance social justice, diversity, inclusion, and equality.
At the end of the day, financing higher education comes down to smart planning and careful preparation. Sallie Mae is committed to bridging the gap for students and their families by helping them better plan and pay for college.